There are 101 ways to work with multiple images to build a collage in Photoshop. Richard Lainhart shows how to use layer masks and gradients to blend two unlikely images into one composition.
Neste artigo, vou mostrar uma das muitas técnicas possíveis para misturar fotos juntos para criar uma colagem. Nós vamos trabalhar com duas imagens aqui, mas é claro que você pode facilmente estender estas técnicas para tantas camadas de imagens como você gosta. Vamos começar.
Passo 1 - Montar as suas imagens
Eu vou estar a trabalhar com duas imagens aqui, como eu mencionei:
A foto de uma estrada solitária ocidental ...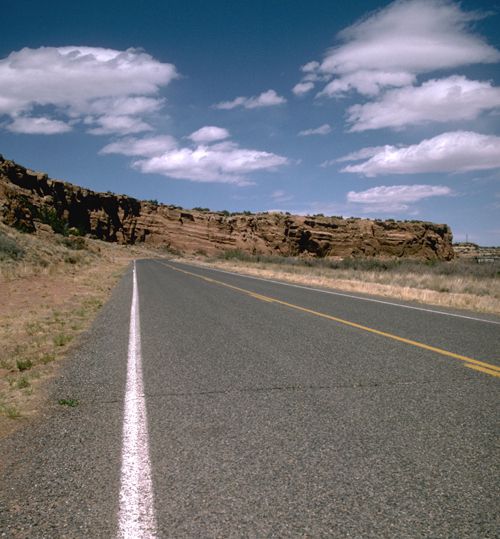 ... E uma foto do meu gato Daphne, olhando winsome: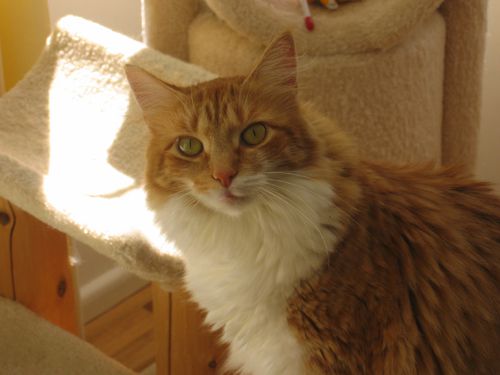 O que eu quero fazer é composta Daphne sobre o fundo do Ocidente, tanto na veia de um cartaz do filme, e mistura os dois juntos sem problemas para fazer uma colagem perfeita.
Passo 2 - Máscara de primeiro plano o tema
Dependendo da sua imagem de origem, pode não ser necessário para isolar o assunto do primeiro plano do fundo. Mas no meu caso que é, porque eu quero ver apenas a cabeça de Daphne e no peito, e não as coisas por trás dela.
Então, eu vou usar a ferramenta Magnetic Lasso e desenhar um esboço solta ao seu redor. Como eu faço, a seleção Magnetic Lasso irá tirar-lhe as bordas.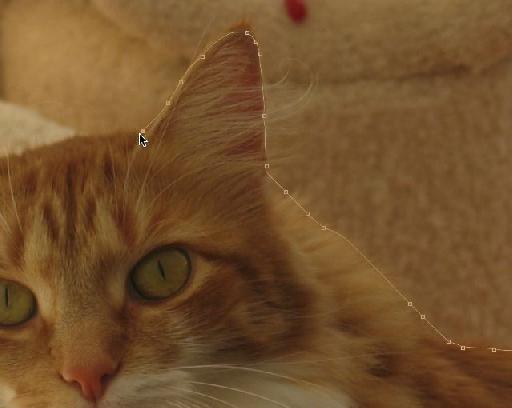 Nós não temos que se preocupar sobre ser muito preciso, como nós estamos indo para essa pena heavilywhich seleção nós vamos fazer a seguir.
Passo 3 - the Mask Feather Foreground
Com a seleção ainda ativa, clique no botão 'de refinamento de borda "na barra de opções para abrir o diálogo de refinamento de borda. Nesse diálogo, defina o Feather alto (como alta vai depender da resolução da sua imagem) para que você criar uma borda muito macia borrada para a seleção.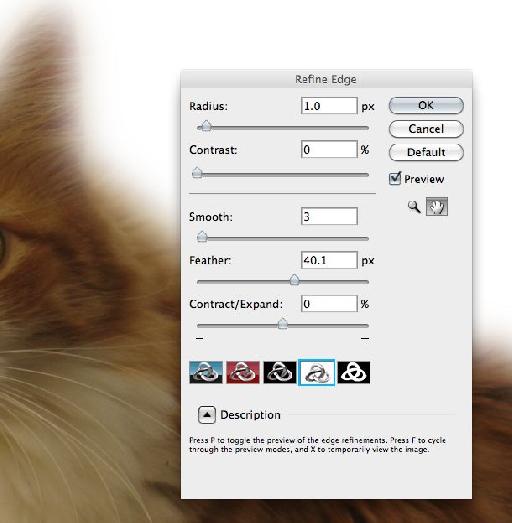 Antes de prosseguirmos, salvar sua seleção escolhendo Selecionar
Passo 4 - Copie a imagem em primeiro plano para o fundo
Em seguida, com a imagem em primeiro plano ainda selecionado, copiá-lo e em seguida, trazer a imagem de fundo para a frente e colar a imagem mascarada nele.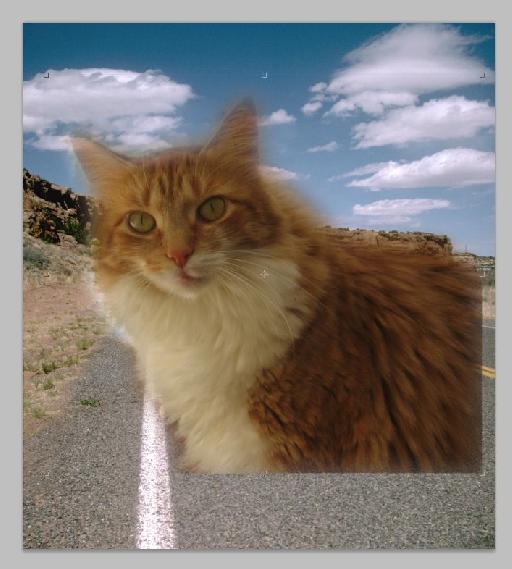 Como você pode ver, Daphne já está um pouco misturado com o fundo com um halo atraente por causa de sua borda altamente penas. Mas ela é, obviamente, uma foto recortada, e eu gostaria de misturar seu mais suave na paisagem de qualquer maneira. Faremos isso em seguida.
Passo 5 - Crie uma Layer Mask Foreground
Primeiro, use a ferramenta Move para reposicionar sua imagem de primeiro plano para onde você quiser (eu mudei sua maior e mais centrado).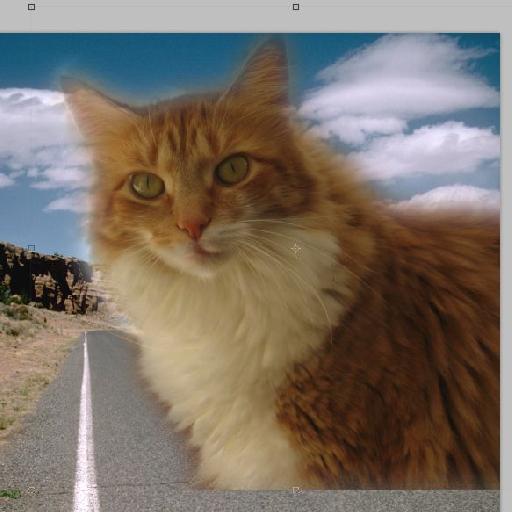 Em seguida, selecione a camada de primeiro plano na paleta Layers e clique no botão "Add Layer Mask".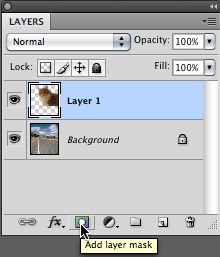 Você verá uma Layer Mask (o retângulo branco) adicionada ao lado imagem da camada na paleta.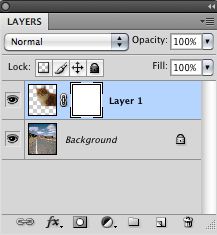 Em seguida, clique na miniatura Layer Mask para ter certeza que é selecionado e pegue a ferramenta Gradient da paleta de ferramentas. Verifique se você tem um gradiente de preto para branco puro linear selecionado na barra de Opções, em seguida, arraste com o gradiente na sua imagem em primeiro plano de baixo para cima. Você pode ter que tentar isso várias vezes para obter a mistura certa, as posições de onde você começa e termina afetará a composição final de forma significativa. Aqui está o que eu acabei com: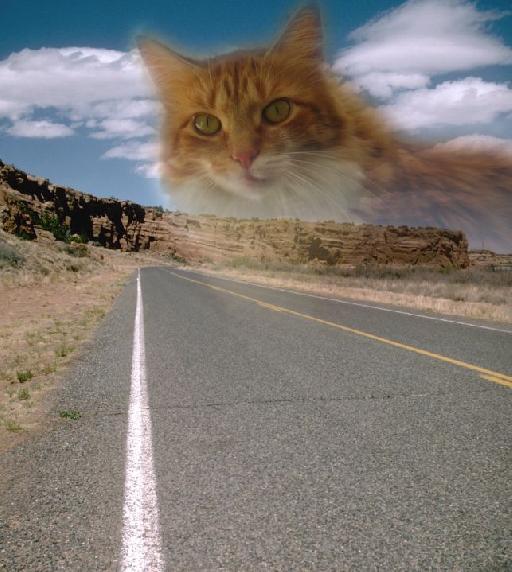 Como você pode ver, um gradiente na máscara da camada para uma camada de mistura que vai para a camada de fundo, com base na escala de cinza valores no gradiente. Quanto mais escura gradiente, mais transparente a imagem.
Como eu mencionei, há muitas maneiras de imagens colagem perfeitamente no Photoshop. Como sempre, encorajo-vos a experimentar com suas próprias versões desta técnica, bem como explorar outros.