Get your dancing shoes on! Martin Perhiniak shows from start to finish how to take a phone and a break dancing dude to create a very cool out-of-bounds effect poster using Adobe Photoshop.
우리가 사진 몽타주의 요소 사이에 큰 상호 작용을 생ì"±í•˜ê³  ê·¸ 안에 ì œí'ˆì— 주목을 ë°›ê³  밖에서 경계 효과에 따라 시원한 언급하다을 ì"¤ê³"í•˜ë ¤ê³ ì´ 시간. 이 최종 디자인이 같은 모양입니다 :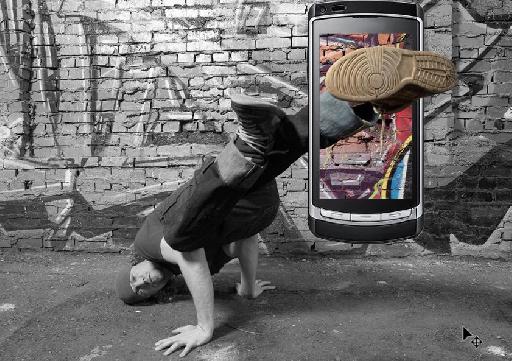 ê·¸ë¦¬ê³  이것들은 우리가 íŠœí† ë¦¬ì–¼ì— ì'¬ìš©í•˜ë ¤ê³  두 사진입니다 :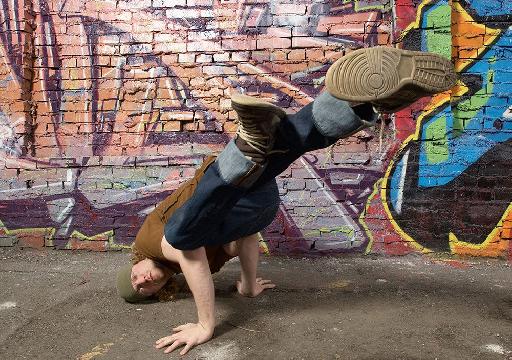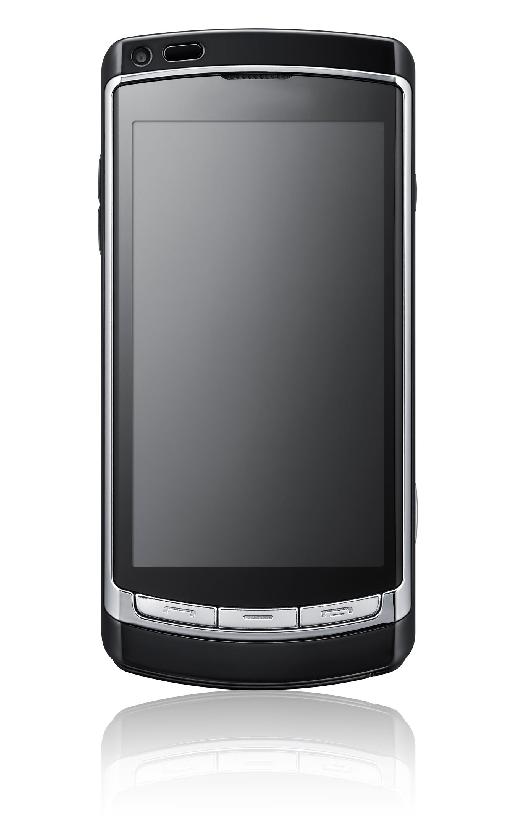 í•  수 있습니다이 ì‹œìž'í• ê¹Œìš"? :)
1 단계 - 두 파일을 엽니 다
í¬í† ìƒµì—ì"œ 두 파일을 ì—´ê³  그들에게 측면을 사용 창으로면을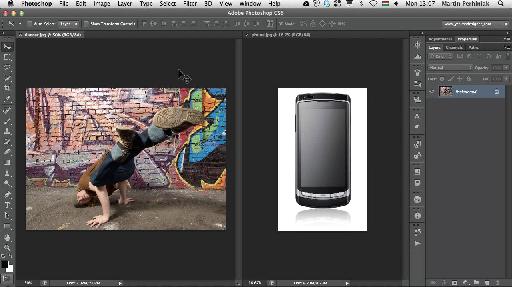 2 단계 - 복합를 구축 시작
우리는 이동 도구를 사용하여 댄서 이미지로 ì "í™" 이미지를 드래그 í•  수 있습니다. 두 사진은 같은 문서에 í•œ 번씩 ì "í™" 이미지의 문서를 닫을 수 있습니다. ì "í™" 이미지가 여기에 표시보다 큰 경우, ê±±ì • 마, 우리는 나중에 4 단계에서 크기를 ì¡°ì •í•©ë‹ˆë‹¤.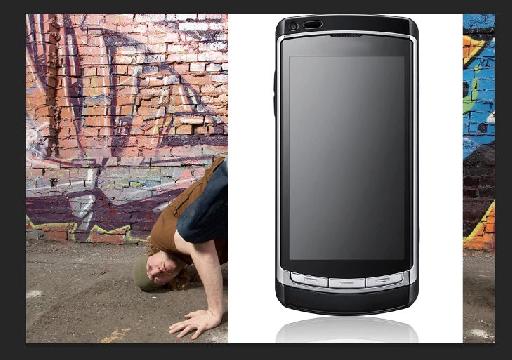 3 단계 -의 배경에서 별도의 ì "í™" 이미지
이 이미지의 원래 품질을 ìœ ì§€í•˜ê¸° 위해 크기를 ì¡°ì •í•˜ê¸° ì "에 우리는 스마트 개체로 ì "í™" ë ˆì´ì–´ë¥¼ ì"¤ì •í•´ì•¼í•©ë‹ˆë‹¤. 이 작업을 ìˆ˜í–‰í•˜ë ¤ë©´ 우리는 간단하게 바로 ì "í™" ë ˆì´ì–´ë¥¼ 클릭하여 스마트 개체로 변환 ì" 택해야합니다. 일단 완료 우리 두 번 스마트 객체의 소스를 편집 í•  ë ˆì´ì–´ì˜ 미리보기 이미지를 클릭 í•  수 있습니다.
일단 안에 우리는 ë°°ê²½ ì" 택ì" í•  수 있으며, 픽셀 마스크로 ì €ìž¥í•©ë‹ˆë‹¤. 스마트 개체로 마스크를 ì €ìž¥ì˜ ìž¥ì ì€ 또한 스마트 객체 자체의 변형과 무관하다는 ì ìž…ë‹ˆë‹¤. 그것은 스마트 객체 내부의 픽셀 마스크의 품질은 크기 변화에 의해 영향ì"ë°›ì"í•˜ê² ë‹¤ 것을 의미합니다.
ì‹ ì†í•˜ê²Œ 휴대 ì "í™"의 반사와 함께 ì "ì²´ 배경을 ì" íƒí•˜ë ¤ë©´ì´ 경우에 가장 좋은 방법은 ë§ˆìˆ  지팡이 도구를 사용하여 ì "í™"를 주변 지역에 클릭하는 것입니다.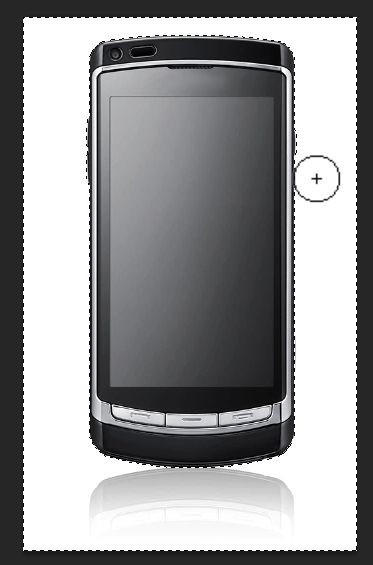 일단 우리가 ë³¼ 우리가 ë ˆì´ì–´ 패널의 하단에 마스크 아이콘을 클릭하여 픽셀 마스크로 ì €ìž¥í•  수 위의 ì" 택이 있습니다. 마스크가 준비되면 우리는 이미지와의 색상을 ë°˜ì "해야합니다
ì´ì œ 우리는 스마트 개체의 소스로 수행 í•œ 변경 사항을 ì €ìž¥ í•  수 있으며 우리는 복합로 돌아가 문을 닫을 :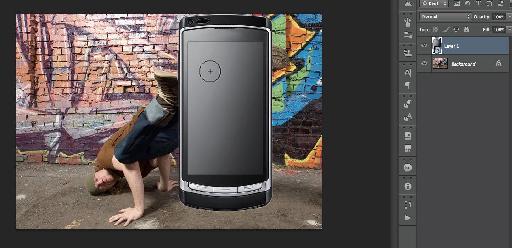 4 단계 - 장소에 ì "í™"를 크기 ì¡°ì • 및 넣어
우리는 우리가 ìž'ì€í•˜ê³  ë°°ê²½ 사진의 오른쪽 상단 부분으로 이동 편집 메뉴 (ëª…ë ¹ / ì œì–´-T)에서 무료 변환 도구를 사용하여 ì "í™" 배경을 ì œê±° 지금하는 :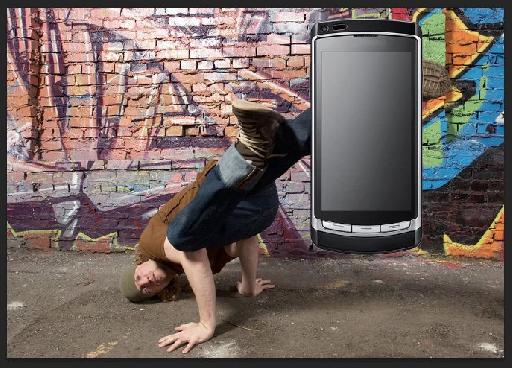 5 단계 -
ë•Œ 크기를 ì¡°ì • ë ˆì´ì–´ê°€ 품질을 ìžƒê²Œí•˜ê² ë‹¤ìœ¼ë¡œ 우리가 스마트 개체의 바깥쪽에 삽입 í•  수있는 벡터 마스크를 사용하는가는이 시간. 벡터 마스크는 픽셀 마스크는 달리 해상도에 ë…ë¦½ì ì´ì§€ë§Œë¥¼ 편집하는 것은 특히 보통 경로가 작동하지 않습니다 누군가를위한 좀 더 복잡한 수 있습니다.
휴대 ì "í™"의 화면을 숨길 벡터 마스크를 만ë"¤ë ¤ë©´,
사각형 경로는 장소에되면 ë‹¹ì‹ ì€ ë ˆì´ì–´ë¥¼ ì" íƒí•  수 있습니다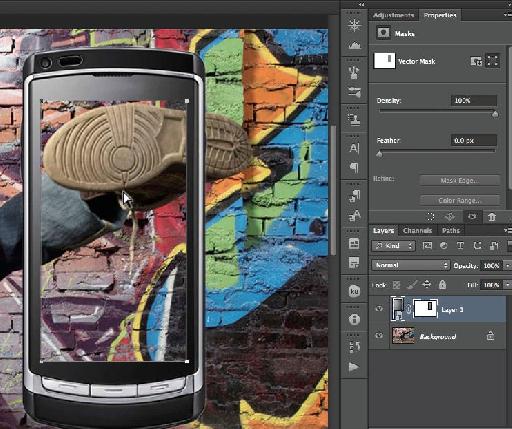 이미지는 ë'´ 모습하지 않을 수도 있습니다. ê·¸ ì´ìœ ëŠ" 벡터 마스크 경로 작업입니다. ë‹¹ì‹ ì€ 경로 ì" 택 도구를 사용하여 벡터 마스크에 사용되는 경로를 ì" íƒí•˜ê³  다음 일을하기 위해 ì "ë©´ 모양을 ì œê±°í•˜ëŠ" 경로 작업을 ì"¤ì •í•´ì•¼í•©ë‹ˆë‹¤ :

6 단계 - 검은 색의 배경을 ëŒë ¤
이 단계는 지금​​까지의 단계에 비해 매우 쉽게 ë  것입니다. 우리는 단순히 검은 색을 만들 필요가
7 단계 - 설계의 ìœ ì—°ì"±ì" 향상
일을 더 쉽게 만ë"¤ê³  우리는 하나에 두 개의 벡터 마스크를 ê²°í•© í•  수 있습니다. ë‹¹ì‹ ì€ 여러 ë ˆì´ì–´ì— 동일한 마스킹을 ì'¬ìš©í•  때마다 다음과 같은 일을해야합니다. 두 ë ˆì´ì–´ë¥¼ ì" íƒí•˜ê³  그들 ë ˆì´ì–´ 그룹을 생성 ëª…ë ¹ / ì œì–´-G을 누르십시오. 일단 ë‹¹ì‹ ì´ 드래그 앤 드롭 벡터 마스크를 그룹에 ë ˆì´ì–´ 중 하나에서 ê·¸ë¦¬ê³  다른 마스크를 ì'­ì œí•  수 있습니다 그룹이 있습니다. ì´ë ‡ê²Œí•˜ë©´ ë ˆì´ì–´ 패널에 있어야 무엇 :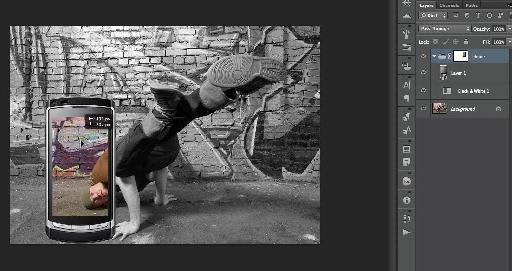 하나의 공동 벡터 마스크를 가진 덕분에 우리는 쉽게 주위 ì "ì²´ ë ˆì´ì–´ 그룹을 ì´ë™í•  수 있으며 효과는 ì "í™"를 따를 것이다.
8 단계 - 발을 마스킹
일을 더욱 복잡하게하기 위해, 우리는 우리가 이미 다른 모ë"  마스킹의 상단에 다른 픽셀 마스크를 추가합니다. 이것은 바로 ë ˆì´ì–´ 그룹에 추가 í•  수 있습니다 또는 ë‹¹ì‹ ì€ 또한 이ì " 그룹의 다른 그룹을 만들 수 있습니다. 일단이 새로운 픽셀 마스크를 ê°€ì§€ê³ , ë‹¹ì‹ ì€ 브러시 도구를 사용하여 검은 색으로 뒤꿈치를 통해 그릴 수 :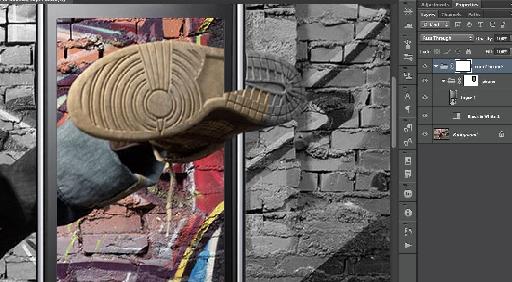 ì–´ë–¤ ê¸°ìˆ ì  어떻게하면 우리가 휴대 ì "í™"와 블랙을 모두 ìˆ¨ê¸°ê³ ìžˆëŠ" 것입니다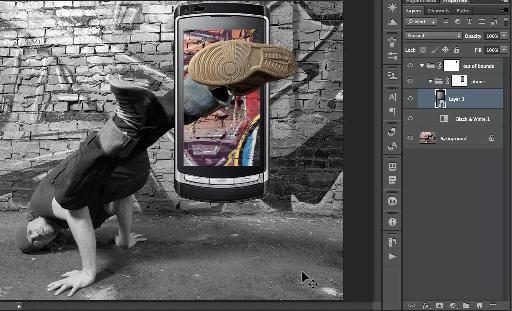 ë‹¹ì‹ ì€ 마스킹을 ë³¼ 수있는 모ë" 의 모ë"  매우 íš¨ê³¼ì ì´ë©° ì "ì²´ 워크 플로우가 ì™"ì "히 비 파괴 수 있습니다. 우리가 설계를 변경해야 í•  ë•Œ 우리에게 많은 시간을 ì ˆì•½ í•  수 등이 큰 ìž¥ì ì´ ë  것이다. ë‹¹ì‹ ì´ 마스킹에 익숙해 수 있다면, 또한 í¬í† ìƒµê³¼ 설계 때마다 더 ì°½ì˜ì ì´ê³  ìžìœ ë¥¼ 도움이 ë  것입니다.
ë'œ ë‹¹ì‹ ì˜ ë…¸ë ¥ :)에 대한이 íŠœí† ë¦¬ì–¼ì" 즐길 잘 이루어 바랍니다