Photoshop offers up a huge variety of ways to create stunning black and white images -- and I don't just mean choosing Image > Mode > Grayscale. For photographers, or even for those who want the ...
Photoshop bietet eine Vielzahl von Möglichkeiten, um beeindruckende Schwarz-Weiß-Bilder zu erstellen - und ich meine damit nicht nur die Wahl Bild
However in this tutorial, we'll look at a technique for creating a rich black and white effect that is destructive, or permanent, so you may want to back up your photo before we begin.

Schritt 1 - Erste Schritte
Gehen Sie weiter und eröffnen das Foto, das Sie gerne den schwarzen und weißen Effekt anwenden möchten. Das Foto, das ich verwende ist eines unserer lokalen Schurken, und wie man sehen kann, ist das Foto ein wenig aus in Bezug auf seine Farbe und Kontrast gewaschen. Keine Sorge, dass nichts zu viel für unsere Effekt sollte.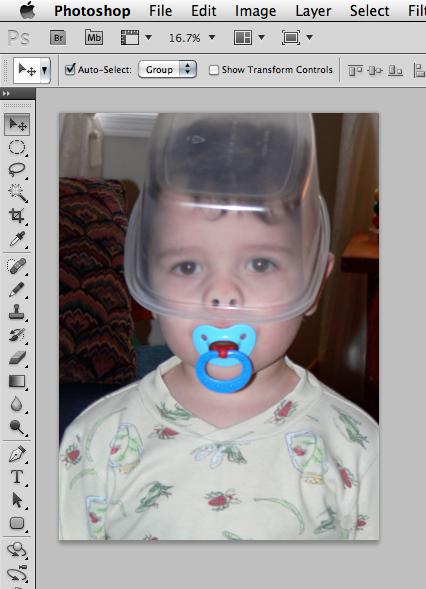 Schritt 2 - Öffnen der Kanalmixer
Für unsere Wirkung, werden wir mithilfe der Photoshop-Kanalmixer. Gehen Sie weiter und öffnen Sie es, indem Sie Bild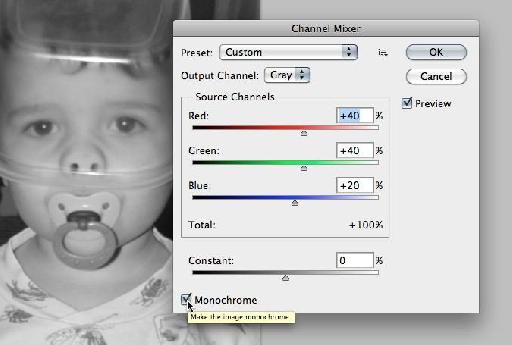 Schritt 3 - Fine Tuning der Effect
Jetzt konnten wir lassen die Dinge wie sie sind, aber einer der Gründe, Ich mag mit dem Kanalmixer, als ich schaffen Schwarz-Weiß-Foto-Effekte bin ist, dass wir die Fähigkeit, Geige und spielt mit unseren Dunkelheiten und Licht haben. So in der Kanalmixer Dialogfeld Experimentieren Sie mit den Rot, Grün und Blau Schieberegler, bis Sie ein gutes Ergebnis zu erzielen - eine reiche, beeindruckende Schwarz-Weiß-Foto.
As you can see, you can really fine tune things. And using the Channel Mixer offers a heck of a lot more control than simply changing the image's color mode to grayscale or desaturating your image (Image > Adjustments > Desaturate). Try moving the sliders in small increments, and don't forget about the Constant slider at the bottom.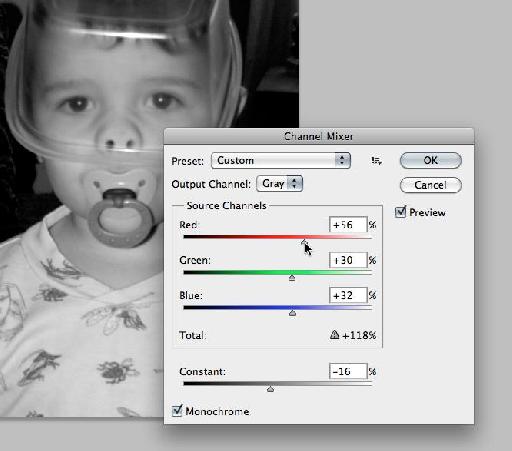 If you don't like the results that you're getting, hold down
Opt
(Mac) or
Alt
(PC) and that will change the dialog box's Cancel button into a Reset button, allowing you to start again. Have fun!
Erfahren Sie mehr How-to auf der Photo Retusche in Photoshop .