Photoshop offers up a huge variety of ways to create stunning black and white images -- and I don't just mean choosing Image > Mode > Grayscale. For photographers, or even for those who want the ...
Photoshop propose une grande variété de façons de créer de superbes images en noir et blanc - et je ne parle pas seulement de l'image en choisissant
However in this tutorial, we'll look at a technique for creating a rich black and white effect that is destructive, or permanent, so you may want to back up your photo before we begin.

Étape 1 - Mise en route
Allez-y et ouvrez la photo que vous souhaitez appliquer l'effet noir et blanc pour. La photo que j'utilise est de l'un de nos mécréants locales, et comme vous pouvez le voir, la photo est un peu délavée en termes de sa couleur et le contraste. Pas de soucis, qui ne devrait pas trop d'importance pour nos sens.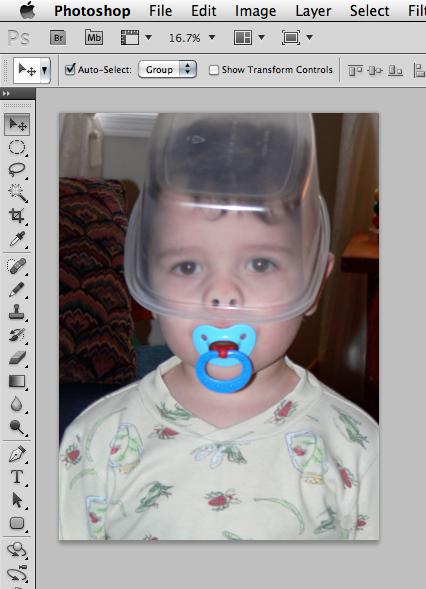 Étape 2 - Ouverture du Canal Mixer
Pour notre effet, nous allons utiliser Channel Mixer Photoshop. Allez-y et ouvrez-le en choisissant Image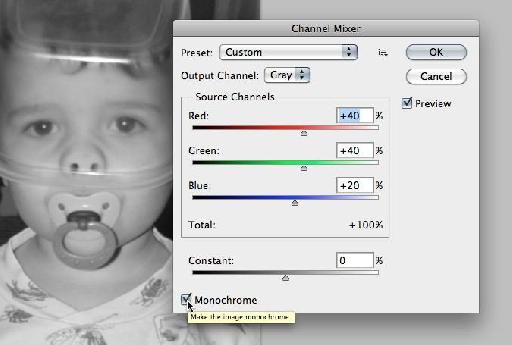 Étape 3 - Réglage fin de l'effet
Maintenant, on pourrait laisser les choses comme elles sont, mais l'une des raisons pour lesquelles j'aime utiliser le mélangeur de canaux lorsque je crée des effets de photo en noir et blanc, c'est que nous avons la capacité de bricoler et jouer avec nos ombres et les lumières. Ainsi, dans la boîte de dialogue Mélangeur de couches, essayez avec la Croix-Rouge, des curseurs vert et bleu jusqu'à obtenir un résultat décent - un riche, photo superbe noir et blanc.
As you can see, you can really fine tune things. And using the Channel Mixer offers a heck of a lot more control than simply changing the image's color mode to grayscale or desaturating your image (Image > Adjustments > Desaturate). Try moving the sliders in small increments, and don't forget about the Constant slider at the bottom.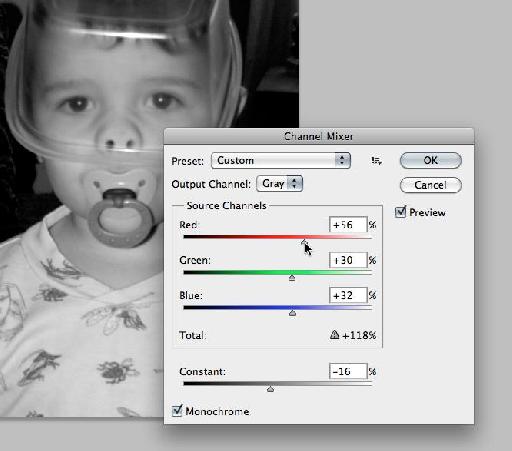 If you don't like the results that you're getting, hold down
Opt
(Mac) or
Alt
(PC) and that will change the dialog box's Cancel button into a Reset button, allowing you to start again. Have fun!
Pour en savoir plus comment faire sur Retouche Photo avec Photoshop .