Photoshop offers up a huge variety of ways to create stunning black and white images -- and I don't just mean choosing Image > Mode > Grayscale. For photographers, or even for those who want the ...
Photoshop offre una grande varietà di modi per creare splendide immagini in bianco e nero - e non mi riferisco solo immagine scelta
However in this tutorial, we'll look at a technique for creating a rich black and white effect that is destructive, or permanent, so you may want to back up your photo before we begin.

Fase 1 - Introduzione
Andare avanti e aprire la foto che si desidera applicare l'effetto bianco e nero. La foto che sto usando è di uno dei nostri delinquenti locali, e come potete vedere, la foto è un po 'sbiaditi in termini del suo colore e il contrasto. Nessun problema, che non dovrebbe importare troppo per il nostro effetto.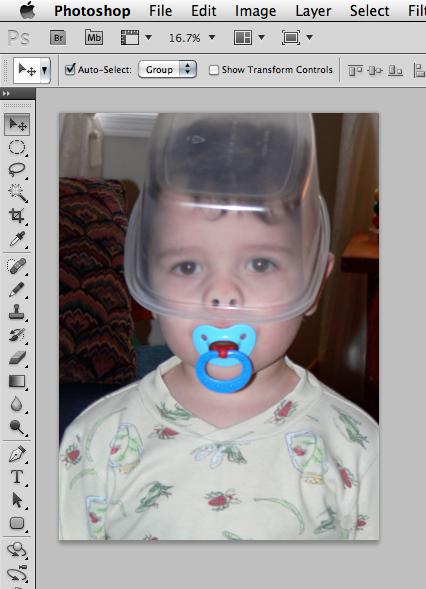 Fase 2 - Apertura del Channel Mixer
Per il nostro effetto, useremo Miscelatore canale di Photoshop. Andare avanti e aprirlo scegliendo Immagine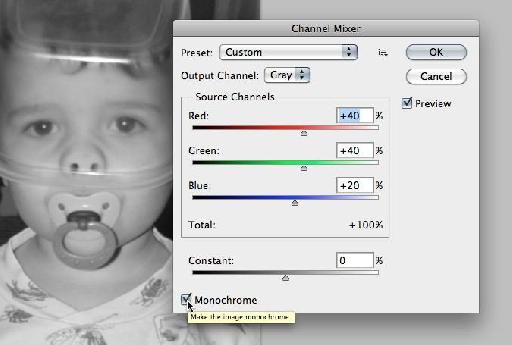 Fase 3 - Sintonia fine l'effetto
Ora, potremmo lasciare le cose come sono, ma una delle ragioni che mi piace usare il Miscelatore canale quando sto creando effetti fotografici in bianco e nero è che abbiamo la possibilità di violino e giocare con le nostre ombre e luci. Quindi, nella finestra di dialogo Miscelatore canale, prova a sperimentare con il rosso, cursori verde e blu fino ad ottenere un risultato decente - un ricco, foto mozzafiato in bianco e nero.
As you can see, you can really fine tune things. And using the Channel Mixer offers a heck of a lot more control than simply changing the image's color mode to grayscale or desaturating your image (Image > Adjustments > Desaturate). Try moving the sliders in small increments, and don't forget about the Constant slider at the bottom.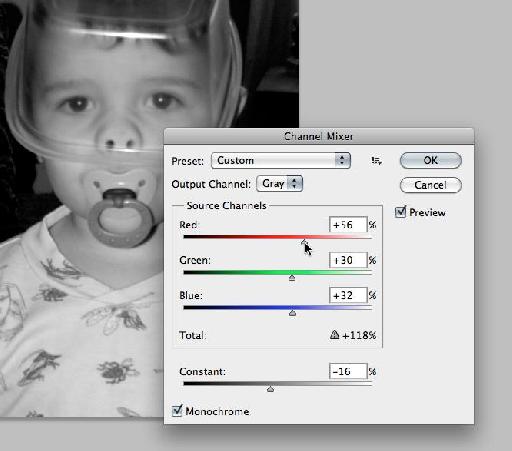 If you don't like the results that you're getting, hold down
Opt
(Mac) or
Alt
(PC) and that will change the dialog box's Cancel button into a Reset button, allowing you to start again. Have fun!
Per saperne di più how-to su Foto ritocco in Photoshop .