Photoshop offers up a huge variety of ways to create stunning black and white images -- and I don't just mean choosing Image > Mode > Grayscale. For photographers, or even for those who want the ...
Photoshop oferece uma enorme variedade de maneiras para criar impressionantes imagens em preto e branco - e eu não me refiro apenas a escolha da Imagem
However in this tutorial, we'll look at a technique for creating a rich black and white effect that is destructive, or permanent, so you may want to back up your photo before we begin.

Passo 1 - Introdução
Vá em frente e abrir a foto que você gostaria de aplicar o efeito preto e branco para. A foto que eu estou usando é de um dos nossos meliantes local, e como você pode ver, a foto é um pouco lavadas em termos da sua cor e contraste. Não se preocupe, isso não importa muito para o nosso efeito.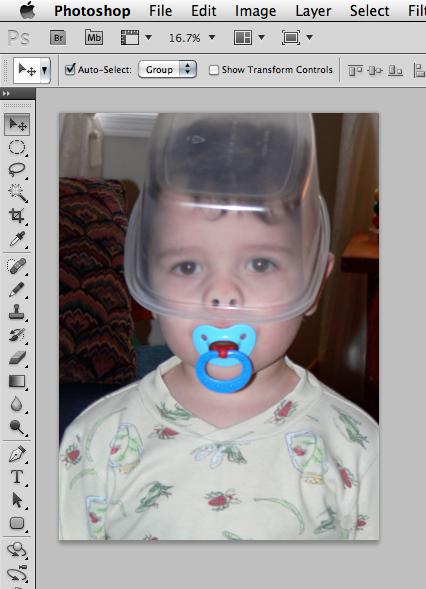 Passo 2 - Abrindo o Channel Mixer
Para a nossa realidade, vamos estar usando Mixer Photoshop Channel. Vá em frente e abri-lo, escolhendo Imagem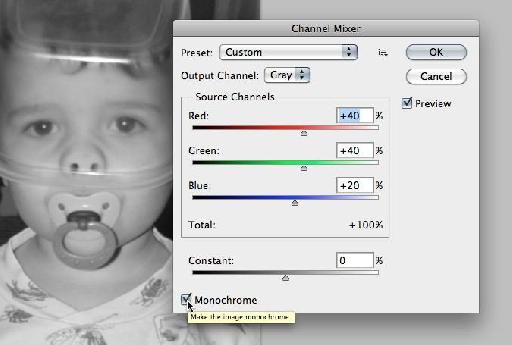 Passo 3 - Sintonia Fina Efeito
Agora, nós poderíamos deixar as coisas como elas são, mas uma das razões pelas quais eu gosto de usar o Channel Mixer, quando eu estou criando efeitos fotográficos em preto e branco é que temos a capacidade de mexer e brincar com os nossos claros e escuros. Então, na caixa de diálogo Misturador de Canais, tente experimentar com o vermelho, sliders verde e azul até que você alcançar um resultado decente - um rico e fotografia deslumbrante preto e branco.
As you can see, you can really fine tune things. And using the Channel Mixer offers a heck of a lot more control than simply changing the image's color mode to grayscale or desaturating your image (Image > Adjustments > Desaturate). Try moving the sliders in small increments, and don't forget about the Constant slider at the bottom.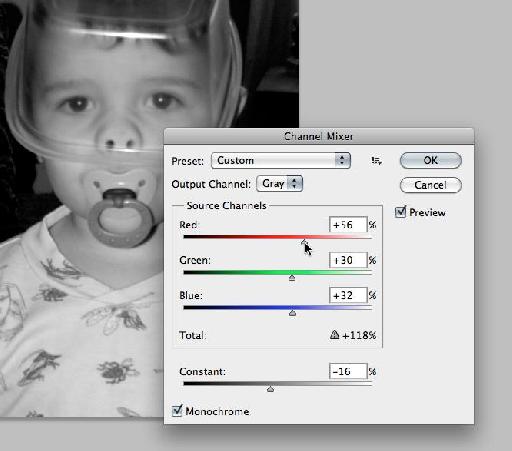 If you don't like the results that you're getting, hold down
Opt
(Mac) or
Alt
(PC) and that will change the dialog box's Cancel button into a Reset button, allowing you to start again. Have fun!
Saiba mais how-to sobre fotografia retoques no Photoshop .