Nobody can deny that every update to Photoshop brings with it more useful editing and image manipulation tools. Iain Anderson explores the Content Aware Move tool in CS6.
It's just a few short years ago that we got the Healing Brush Tool. The first day I used it, in my job as a retoucher, it saved me hours of effort. Since then, the Content-Aware Fill and Scale features have made resizing much easier, and the Content-Aware option on the Spot Healing Brush Tool has made it very useful indeed. Photoshop CS6 brings us a new option: Content-Aware Move. Is it as revelatory as the demos make it look? Let's find out.

What does it do again?
Select an object, then move it. The place where the object was will be filled in and the object will blend into its new home. Perfect for repositioning objects, body parts, and more. The gap the object leaves is filled by Photoshop. It decides what should be there based on its surroundings. Straight lines on both sides of the area, for example, will probably be extended and meet up in the replacement area that Photoshop produces.

Before and after '" the circled area on the left was painted with the Spot Healing Brush Tool, set to Content-Aware.
Even if it doesn't work 100% on the first attempt, it's a useful base for further healing or cloning.
Select your source object
Any image will do here, but as with the other Content-Aware options, if your image has a definitely separate foreground object on a large area of similar background content, you're more likely to get good results. The selection can also play a strong role, so if the process fails the first time, tweak the selection and try again.
A good place to start is the Quick Selection Tool '" paint over the object you'd like to move, quite closely. Improve the selection by dragging over areas to be added, or by holding Option and dragging over areas you'd like to remove.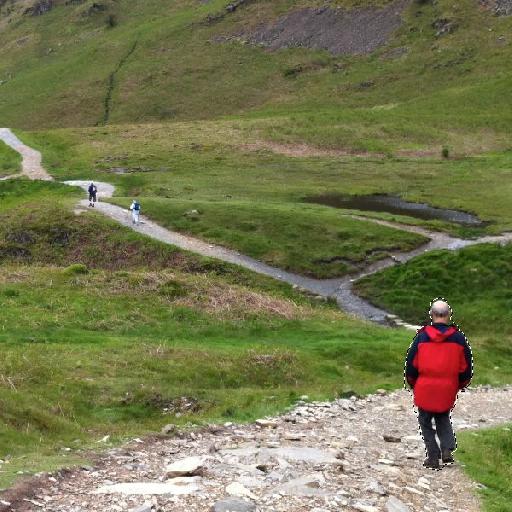 Person to move '" selected.
Finesse the selection
This particular tool needs a little bit of a buffer to blend the foreground object into its new position, so choose Select > Modify > Expand, and choose 3-5 pixels, depending on the resolution of the image. You can always Step Backwards and choose another number if this doesn't work.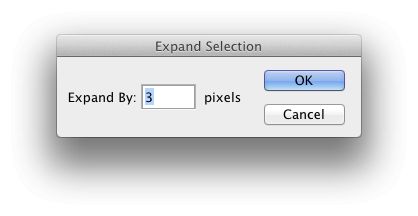 Good old Expand.
The Content-Aware Move Tool
Now, grab the new tool and move your selection to somewhere else in the image. The original area will be filled in, and the object will be blended in its new home. If you move a person from close to you to further away, you'll be playing with scale in an amusing way, creating giants or tiny people.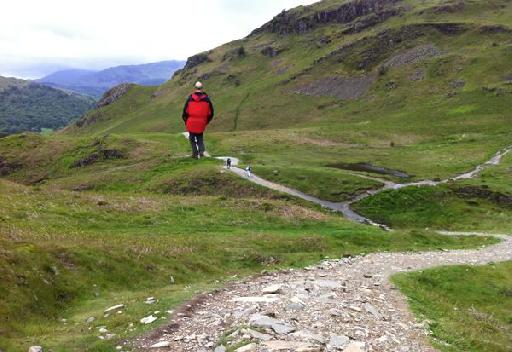 This trick never gets old.
How did it do that?
It's a combination of a Content-Aware Fill on the old area and a Content-Aware blend around the edges of the new. For maximum flexibility and to understand what's happened, create a new layer in the Layers panel, then check Sample All Layers in the Control Bar before you use the tool.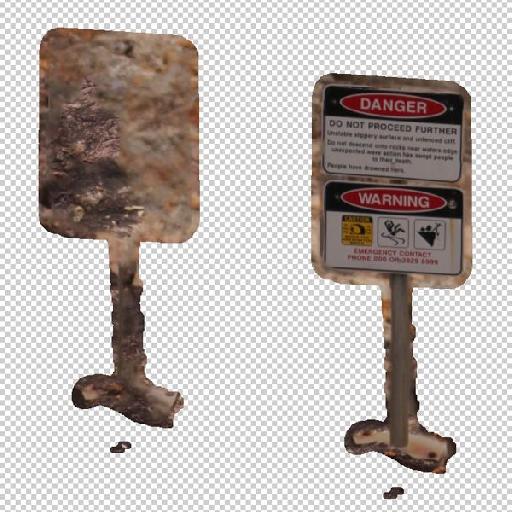 This is the additional layer that Content-Aware Move created when a sign was moved from left to right.
What went wrong?
It's quite likely your first attempt will not go smoothly. If your selection is less than perfect, and you move an object to a different kind of background area, you can expect ugly blurring. Similarly, if you remove an object from an area that's not like other parts of the image, it won't fill in properly.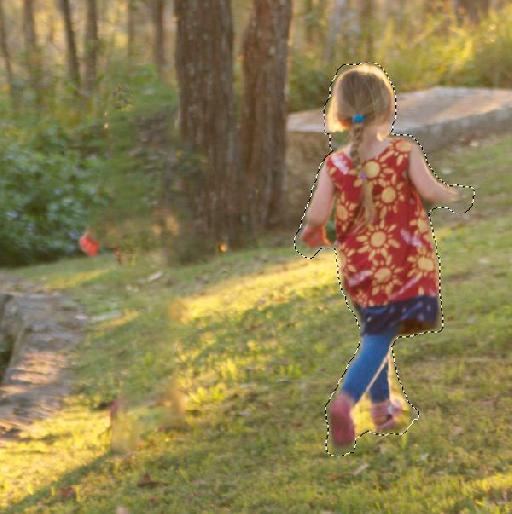 Nothing went quite right in this example.
Additional options
It's possible to mitigate the fallout by changing options in the Control Bar at the top of the screen. Adaptation can be set to Very Strict (quite tight blending) or Very Loose (wide blending) to better match the source selection to its destination.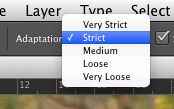 Settings in the Control Bar.
Revisiting Select > Modify > Expand can also help, as can simply selecting a larger area '" thin selections will not survive a Loose Adaptation setting.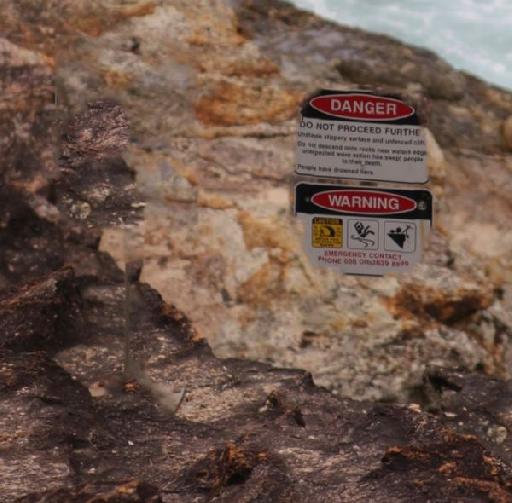 Too thin a selection with too loose an adaptation.
Sometimes, you just can't get it right '" in which case you should build as precise a selection as you can, just like in the olden days. Copy your selection to a new layer, move it over, mask the edges out, create another layer to cover the first one, then content-aware-fill/heal/clone the original back out. It's not so bad.
Sometimes, of course, Content-Aware Move works perfectly, first time, like magic. It's certainly worth a look, to understand what's going on, to know how it works, and add it to your arsenal.