Photoshop can do virtually anything you can imagine to manipulate (i.e. improve or destroy!) your photographs. Here's how to ditch Photoshop and make your photos beautiful without its magical tools.
You really can have too much of a good thing. Take Photoshop for instance. It used to be that just people in the photography or advertising industry knew about Photoshop. Now even your average person on the street knows what Photoshop is… and does. "It's that computer program that makes models look perfect" someone quoted. Unfortunately, it is and it has gotten some pretty bad press because of this.

I've even noticed a number of trends emerging which reject Photoshop and its over-processed, over-retouched applications.

Checking out the trends
One trend seems to be among wedding photographers (well maybe it was actually started by the couples who were getting married). Where once photographers wouldn't dare show their clients any image with a flaw, couples are now looking for shots that are as natural looking and un-retouched as possible. Over-exposed? "Perfect. It feels like a sunrise; leave it in." Under-exposed? "It has drama and shows my husband's dark side. We want to keep it."

Another trend seems to be led by celebrities. Take the Brad Pitt and Angelina Jolie no-makeup photo sessions of late. Both have spoken out against the practice of over-Photoshopping and to prove their point both have asked that their headshots not be altered at all. And to take it even further, Angelina has appeared in a number of photo shoots totally makeup-free.

Well not everyone is going to this extreme but you can see how trends start.

In the art schools now, there is a shift towards going back to film. Professors are digging out old 35mm SLRs and their students are hitting eBay hoping to score on used cameras and camera film. Speaking of film, have you tried to find film lately? I even dusted off my old Nikon and went in search of film. That lasted a day. Who wants to lug around a seven-pound camera? Just letting you know I'm going to pass on that trend.

And sometimes these movements start in other countries and it takes a while to make it around the world. An example of this is the 2012 UK "Make Up Forever" ad campaign. It was the first campaign to use an unretouched model for a make up ad.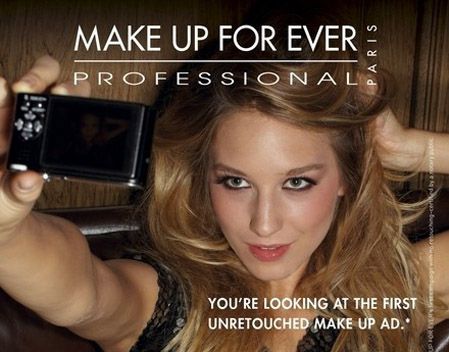 Obviously this was well-received and the feedback was positive, because this month in the U.S., American Eagle launched its new Aerie Real lingerie campaign, "The real you is sexy", where their models are all un-retouched. They have one model revealing numerous beauty marks on her stomach, another showing a tattoo that would normally be retouched away and a third with a bit more belly than we're used to seeing on lingerie models. (Images 2, 3 & 4). I for one find this refreshing.

Getting back to basics
If you are like me, you rely on Photoshop to 'fix' your photography errors. But what if you could set up and take that perfect photograph without any errors?
At this point in time, the camera in your smart phone is as good as any digital, so you don't even need special equipment. All it takes is a little planning and a little help from a pro.
Not that I am a professional photographer, but a really good friend of mine is and I've picked his brain over the years. He never said, "There are only five ways to take a great photo" but I've put together a few hints over time… so let me share them with you.
I don't shoot a lot of portraiture, so you'll have to excuse some of my subjects here, they aren't all human, but you'll get the idea. Everything here has been shot with my iPhone and none of these images have been retouched.
The top five big cheats
Number one: Shoot slightly upward or slightly downward. If you shoot straight on, you are more than likely to pick up your subject's flaws. If you shoot at a slight upward angle most wrinkles are eliminated (just not too upward, you don't want to be shooting up your subject's nose) and by shooting at a slightly downward angle, imperfect features are less pronounced and the eyes appear larger and more dominant.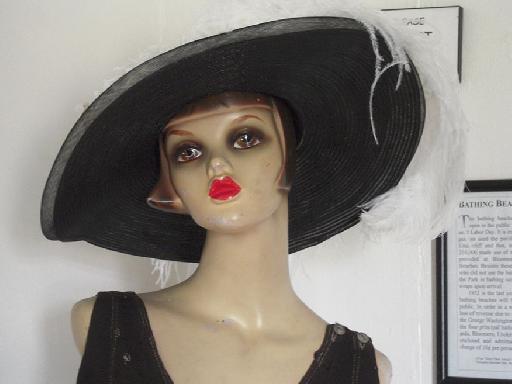 Number two: Go for Rembrandt lighting, it works every time. Take advantage of the afternoon light when the sun is high in the sky and situate your subject at a 45º angle to it (or an external lighting source set up the same way). This light makes everyone look great. See following pictures (sorry, I warned you about expecting the unexpected).

Number three: The Model pose. Have your subject put their weight on their back leg and turn three-quarters from the camera. If it works for the fashion magazines, it can certainly work for you.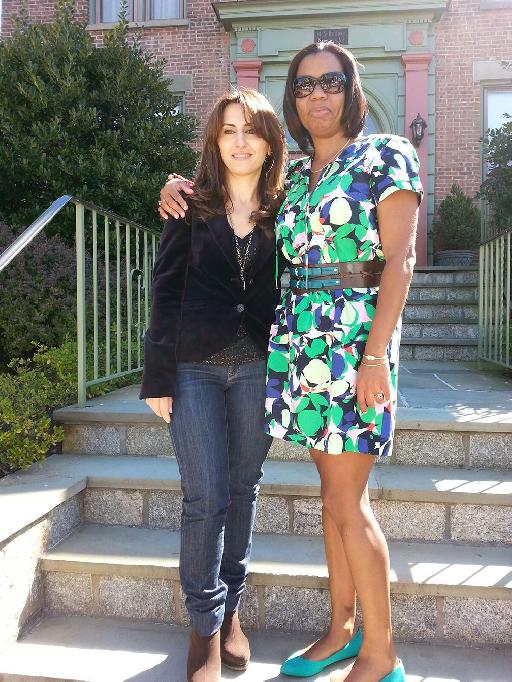 Now if in this pose you shoot low—like crouch way down and shoot up, you get another way cool fashiony effect.
Number four: Continuous Shooting. Take a series of rapid-fire shots. If your model blinks or has an odd expression on his or her face, at least you'll have other images in the series to choose from. And try to get your subject to look at you. Really look at you. There's something in the eyes that if hit right by a camera bring a photograph to life. You'll know it when you see it, so take multiple shots.

Number five: Get in your subject's face. Most people will be uncomfortable if you bring the camera too close to them, so use the built-in zoom, but really tight close-ups are a great way to capture a person. Let their face fill the frame and shoot away.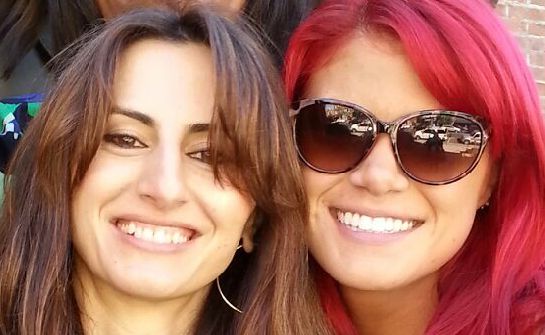 If I can do this (and once again I am not a professional photographer) you can do it. Make a habit of taking pictures wherever you are and I'm sure you'll find some interesting approaches on your own. And the best thing is, you'll get better and better at it while leaving Photoshop to gather dust on your computer.