Fancy creating some thrilling blockbuster style movie posters in Photoshop? You won't regret saying yes!! Martin Perhiniak takes you through the process step-by-step in this illuminating tutorial.
If you like movies and you like to learn about design, than you will find this article very interesting. I have recently finished a whole course about Movie Poster Design for macProVideo in which I explain my workflow of designing posters for 10 different movie genres. This hands-on course showcases the whole design procedure from concepts to the final designs for the 10 posters below: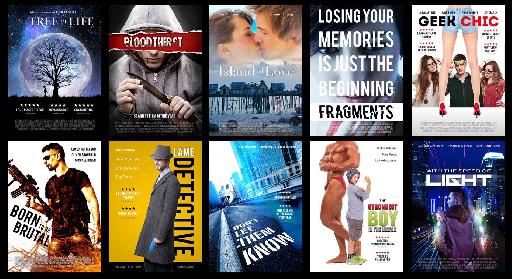 Today I'm going to share the steps I went through to design this Thriller poster: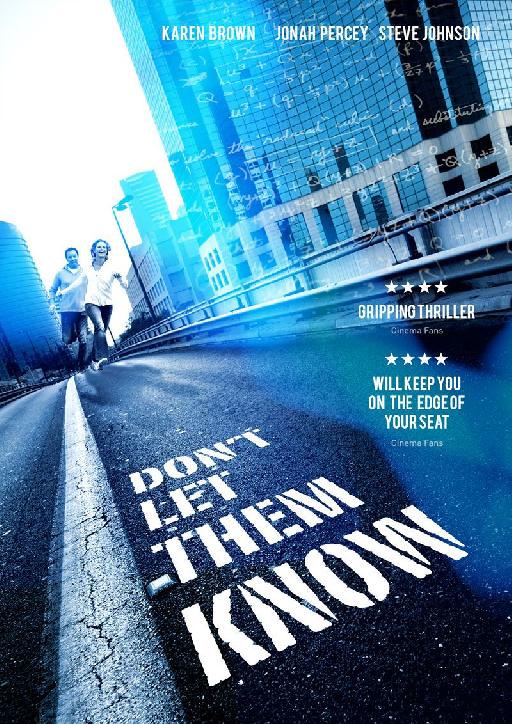 Step 1 - Choosing the composition
First step in my workflow is always coming up with a concept and layout for the poster. This time I choose the title '˜Don't Let Them Know' for a fictional thriller movie. I found a very useful collection of references on the Internet by Christophe Courtois showcasing movie posters based on a compositional cliché and I decided to come up with a version of my own based on this: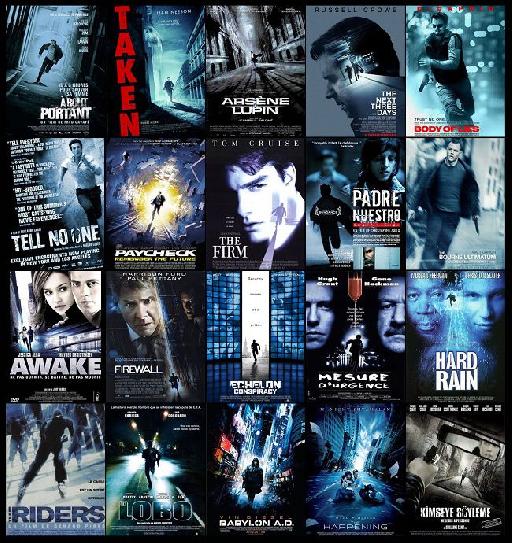 Of course it is not necessary to base your design on a cliché every time. It is great if you can come up with something fresh and unusual, but there is a reason why there are so many examples using clichés like this. They just simply work. You have to get the attention of people on the street with your poster design and this cliché that I picked has a very strong visual impact with the strong perspective and the main characters running towards us.
Step 2 - Finding images
Next step is to look for photos that can be used for the layout. I usually use stock photo sites and one of my favorites is PhotoDune. It is very easy to save bookmarks and create lists for each project, and it is also quite cheap to buy high resolution images. You can check out my list of photos that I bookmarked for the Movie Poster Design course:
http://photodune.net/collections/3336628-movie-posters
After spending some time searching for the right images I found these and decided to use them for my poster: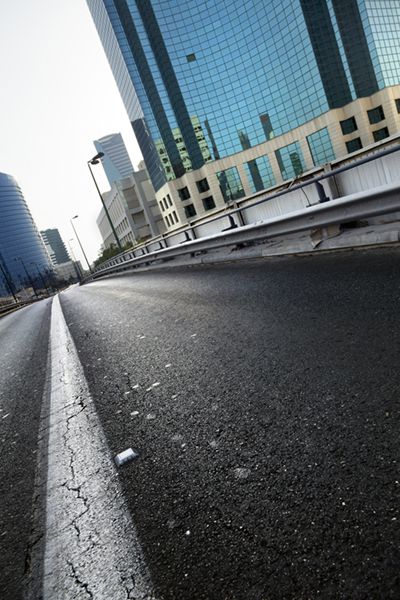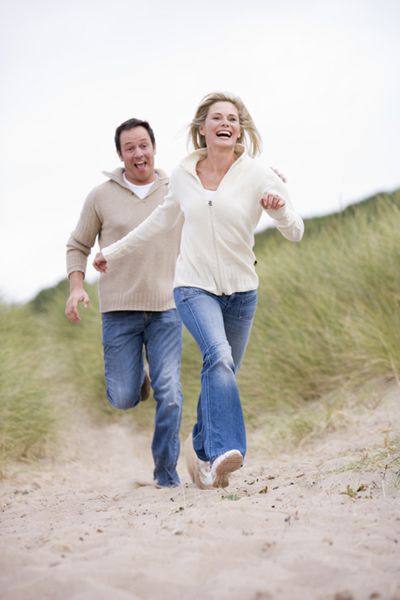 I also used some other images for this composition from another great website called MorgueFile.com, which offers free downloadable photos that you can use in your designs. There is also another free stock photo site called sxc.hu, which you should also check out when looking for photos. Here are the links for the free photos I used for this composition:
Step 3 - Finding the right fonts
For a poster choosing the right font is almost as important as choosing good images. A well chosen font can give character to your design and emphasize the movie's genre and story. Usually it is good to stick with max 2-3 different fonts as your design will get messy using more than that.
Also it is important to make sure that your selected fonts work well together. What you have to bare in mind when combining different fonts together is to make sure they are not too similar to each other. Using two very similar fonts together will look like a mistake and it will confuse the viewer. In this case I choose the following 3 fonts for the main typographic roles in the design:
Portagol ITC TT - title

Bebas - names and reviews

DIN Medium - reviewer names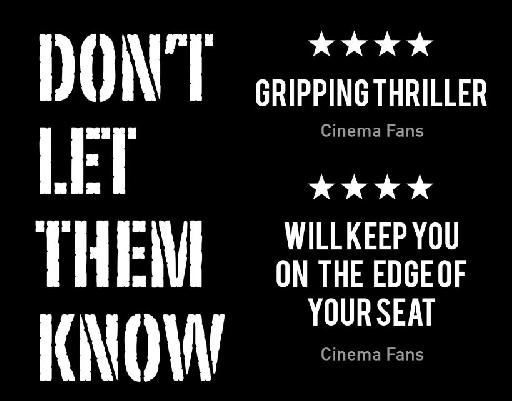 Step 4 - Designing the title
As seen on the final version of the poster, I want to create a perspective distortion on the main title and place it on the road in the bottom right corner of the canvas. Let me explain it to you how to create perspective transformations on text in Photoshop completely non-destructively.
The best way to start is by simply typing in the text you need and decide how to divide it into separate lines. Once you have that ready, you can convert the text layer into a Smart Object. You can do this easily by right-clicking on the layer in the Layers panel and choose Convert to Smart Object. This way you will still be able to edit the text by double-clicking on the layer's thumbnail and making the changes on the source of the Smart object, but you will also be able to assign perspective transformation on it. The way I usually do this is by using the Free Transform tool, which you can easily access by pressing Command/Control-T and then holding down the Command/Control key you can drag the corners of the selected type to distort it freely. Once you are happy with the results you can press Enter to accept the changes.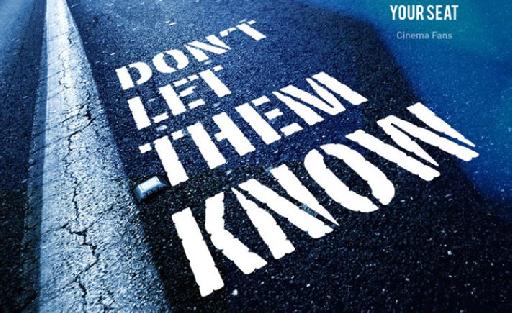 It is useful to study art if you want to get into graphic design and learn about basic concepts like perspective view and isometric view. Understanding the rules of perspective will make your compositions much more believable and interesting. It is almost impossible to create a three dimensional composition without having a strong understanding of perspective.
Step 5 - Adding cast shadows
For this step, I applied the same principal as in the previous step by using the perspective set by the bottom layer with the road. I duplicated the layer of the couple running and then added a Color Overlay Layer Style and set the color to dark blue. Then I turned the layer into a Smart Object and applied the Gaussian Blur filter to soften the edges of the shadows. Last but not least, I used the same technique with the Free Transform tool to add the perspective needed to them.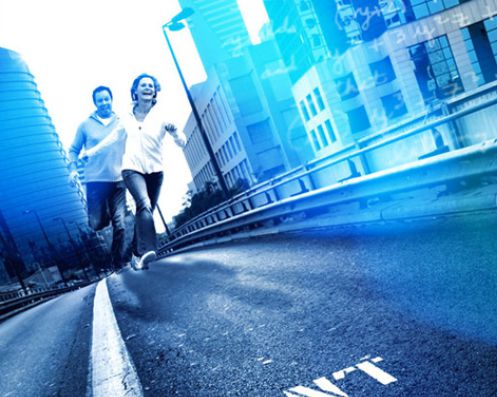 Step 5 - Putting everything together
From this point on, it is all about finding the right composition by putting the images and text together into a new document, which you can start with a portrait format A3 size.
Well done for your hard work and hopefully this tutorial will help you to create your own cool Movie Poster designs. If you want to watch the video tutorial for this and all the other movie posters check out the course here!