Following on from Part 1, Martin Perhiniak unveils more exciting new features in Photoshop CC., including Behance integration, Isolate Layers, Smart Sharpen, new resampling methods and sync settings.
Adobe Photoshop CC is the 14th installment of Adobe's flagship leading image editing application. There are a lot of amazing new features that will make your work more effective and simpler. In this article I will guide you through these features and you will be able to learn everything you need to know about them. Let's get started!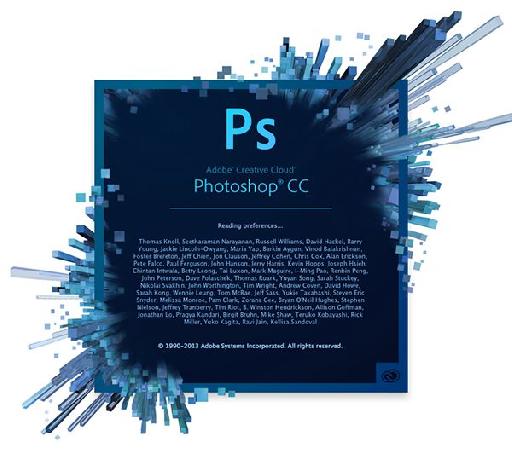 3 - Preserve Details resampling method
Photoshop CC has a brand new resampling method for image resizing called Preserve Details. This algorithm works really well for enlargement. Previously in Photoshop we used Bicubic Smoother, but the problem with that was the loss of clarity in the resized image. Bicubic Smoother tends to loose contrast and sharpness while resizing images. Let's have a look at the difference between these two interpolation methods, having the Photoshop CC method on the right: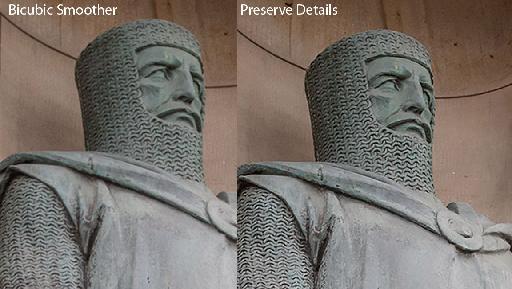 I started off with a 800 pixel width, which I increased to 1500 pixels, so the enlargement was around 200%. You can clearly see the difference in details. The new interpolation method is great for emphasizing small details and sharpen edges while increasing the image size. It is a very welcome improvement to the Image Size dialog box.
Let's have a look at all the resampling methods available in Photoshop CC: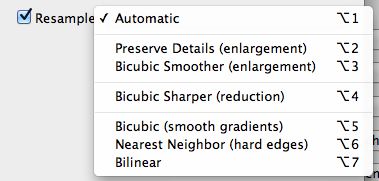 I recommend to use Auto as that will always choose the best resampling method from all the available ones. Whenever you increase the image size Auto will select Preserve Details.
Another great new feature for the Image Size dialog box is the preview: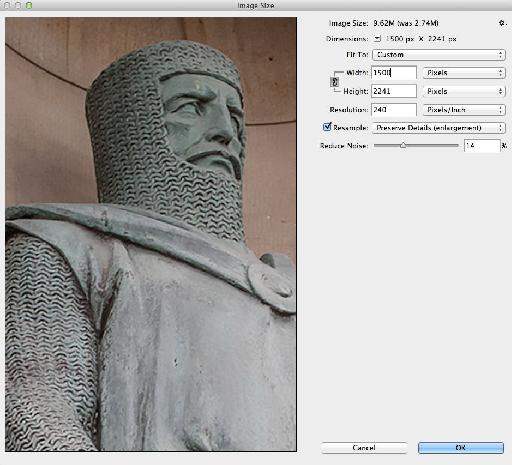 From now on we can see exactly what will happen with our image using specific resizing settings even before actually resizing the image. This is a great way to compare resampling methods and find what works best for us.
4 - All-new Smart Sharpen
Rich textures, crisp edges, and distinct details. Smart Sharpen is the most advanced sharpening technology available today. It analyzes images to maximize clarity and minimize noise and halos, and it lets you fine-tune for high-quality, natural-looking results. Smart Sharpen was great for sharpening images in previous versions of Photoshop but now it got even better.
First of all let's see what can be achieved with the new Smart Sharpen filter: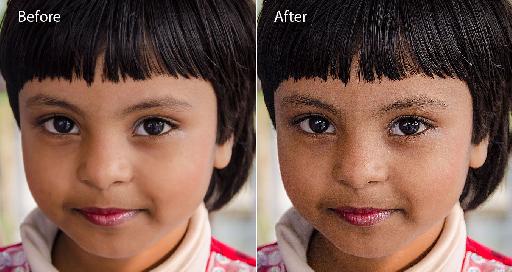 And now let's compare the legacy sharpening effect with the new Photoshop CC sharpening effect: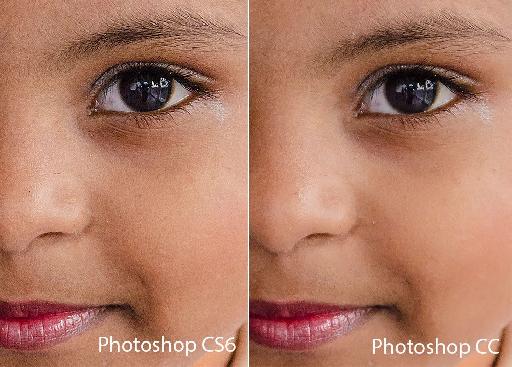 The main difference is the lack of noise sharpened in Photoshop CC. With the new Smart Sharpen filter we can add a lot of sharpness without seeing noise of sharpening artifacts. You can easily compare the previous Smart Sharpen effect with the new one by turning on and off the Legacy option from the drop down menu inside the Smart Sharpen dialog box.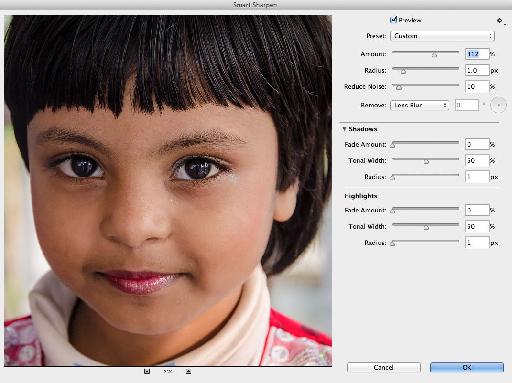 In the new Smart Sharpen dialog box you will find a new option as well called Reduce noise, which can be fine-tuned to get the best results. The more you add to Reduce noise the less noise you will get but it can also reduce the sharpening effect. You have to balance with the sharpening Amount, Radius and Reduce Noise until you find the best effect.
5 - Properties panel improvements
The Properties panel has been a very useful addition to Photoshop previously but now in Photoshop CC it became even more effective. From now on you can access additional options for Shape layers and change things like the Radius of Rounded Rectangles. This was always a pain in previous versions. We had to recreate Rounded Rectangles if we wanted to change the corner radius on them. Now we can make changes to all corners at once or even separately to each of them.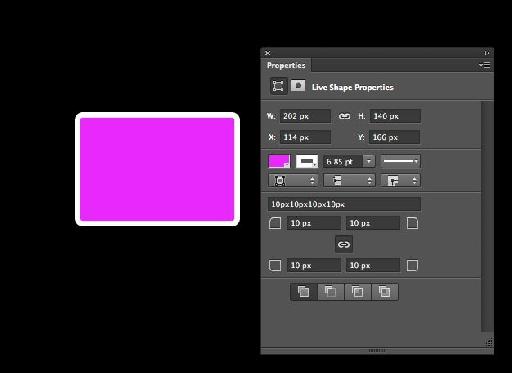 The new set of features is called Live Shape Properties and it makes editing Shape layers in Photoshop so much easier. Apart from working with the corner radius you can also quickly adjust the Width and Height, Stroke options and Path Operations. You can even synchronize corner radius settings easily between Shape layers by using the radius values line. It is the line on the screenshot above where it says 10px10px10px10px. Once you have that selected you can press Command/Control-C to copy and then select the other shape where you want to apply these settings and using Command/Control-V you can paste and overwrite the radius values.
This new feature will save a lot time especially for Print, Web and UX designers.
6 - Isolate Layers
Another great new feature for designers working with Photoshop is the Isolate Layers option. You can find this feature under the Select menu: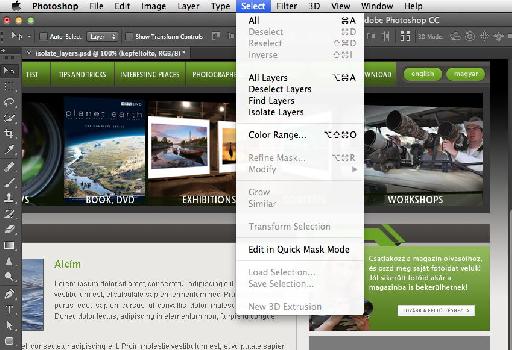 This will help you to quickly filter out and show only selected layers in the Layers panel. I had Photoshop documents where I had hundreds, sometimes even thousands of layers and no matter how hard I tried to organize them into Layer Groups I still found it difficult to find what I was looking for. Thanks to the new Isolate Layers feature you can select some layers or layer groups and isolate them. This way you will only see these selected layers in the Layers panel and when you are finished working with them you can turn off the filtering with the red button on the Layers panel: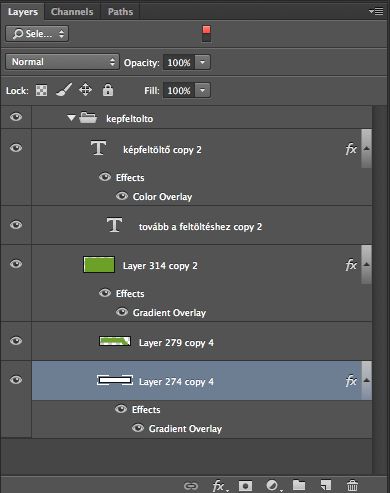 The filtering of layers was introduced in Photoshop CS6, but now in Photoshop we have even more options to use for filtering:
Kind (you can filter layers by the following kinds: Pixel layers, Adjustment layers, Type layers, Vector layers and Smart Object layers)

Name (type in names or parts of names of your layers to filter them out)

Effect (filtering layers by the Layer Style effects used on them)

Mode (you can also filter layers by their Blending modes)

Attribute (there are lots of ways for filtering with Layer attributes like Visible, Locked, Empty, Linked, Clipped, etc.)

Color (you can assign color labels to Layers and use them to quickly filter the contents of the Layers panel)

Selected (this is the option that works with Isolate Layers).

7 - Sync Settings
In Photoshop CC now you can bring your settings to multiple computers with cloud-enabled Sync Settings. This new feature makes it much easier to share the same settings on all the computers you use for your work.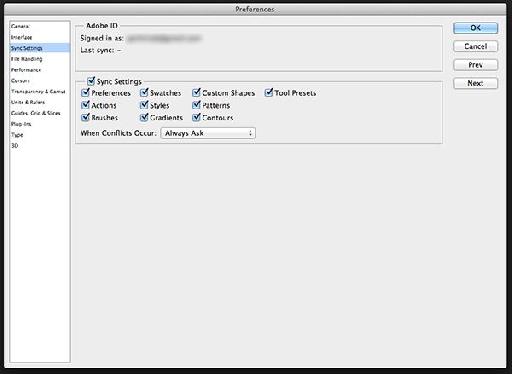 8 - Behance Integration
Adobe Creative Cloud™ is now integrated with Behance® for real-time inspiration and a seamless way to share your work. Create more, share more, never stop learning. That's Creative Cloud. You can upload your work in progress to your Behance account straight from Photoshop CC: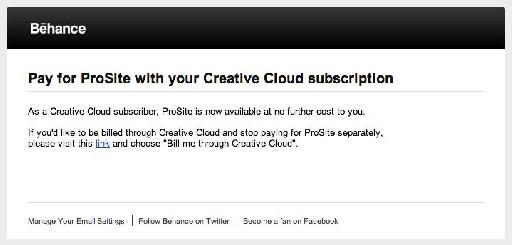 If you have a Creative Cloud membership you automatically get a Behance ProSite account, which is the best option for an online portfolio. You can even use your own domain name for your ProSite account.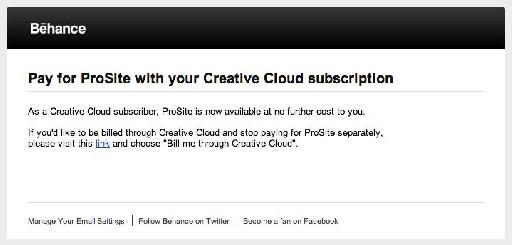 I hope you will find this new version of Photoshop as exciting as I did. Have fun exploring the new ways of creating amazing stuff!
Photo: © Martin Perhiniak