If you want to get the best possible monochrome still images out of your color photos you've come to the right place. Iain Anderson shows how to just that using Adobe Photoshop.
Sometimes, less really is more. To simplify, strengthen and focus an image, removing an element like color can be key. Still, it's unlikely you'll actually capture in black and white. While some new high-end cinema cameras are available in monochrome versions, you'll likely be starting from a color image. That's OK, because you'll gain a great deal of flexibility in the process. Let's see how to get the best possible monochrome still image with Photoshop.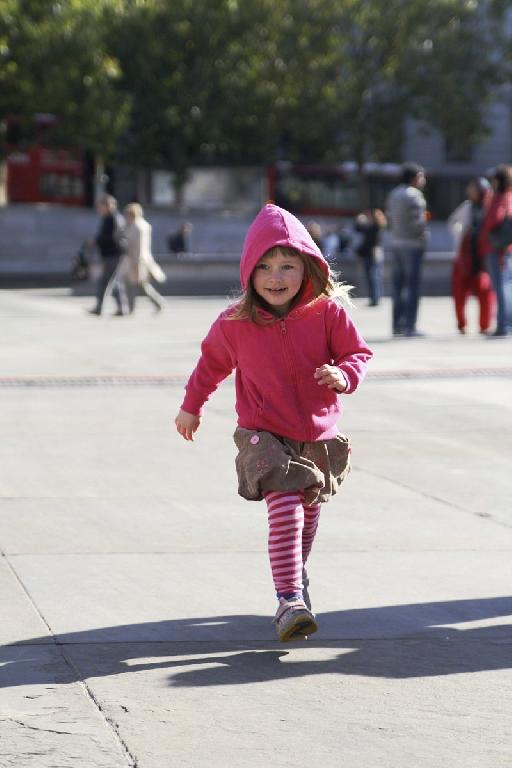 The original color image.
Turning the world grey
We'll start with a typical color image in the RGB color space. How can we translate it to black and white? The best way is not to simply switch to the Greyscale color space. Instead, there are a few ways forward.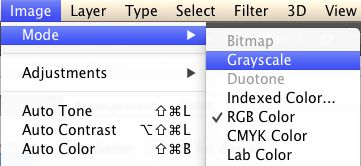 Don't do this!
The new way
Add a Black and White Adjustment Layer for maximum flexibility. You can find Black and White in these places:
the yin-yang-like symbol at the bottom of the Layers panel

Layer > New Adjustment Layer

the Adjustments panel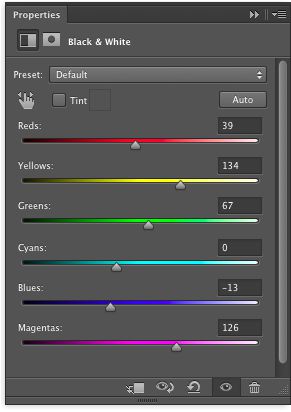 Black and White, from the sources you choose.
However you get there, the Black and White adjustment layer gives you fine control over how much of each of the individual image components contributes to the final image. It's important to recognise that whatever you do, you'll be creating pure black and white. If you push the Blue slider up, for example, you'll increase the brightness of the once-blue areas of the image '" you won't actually tint them blue.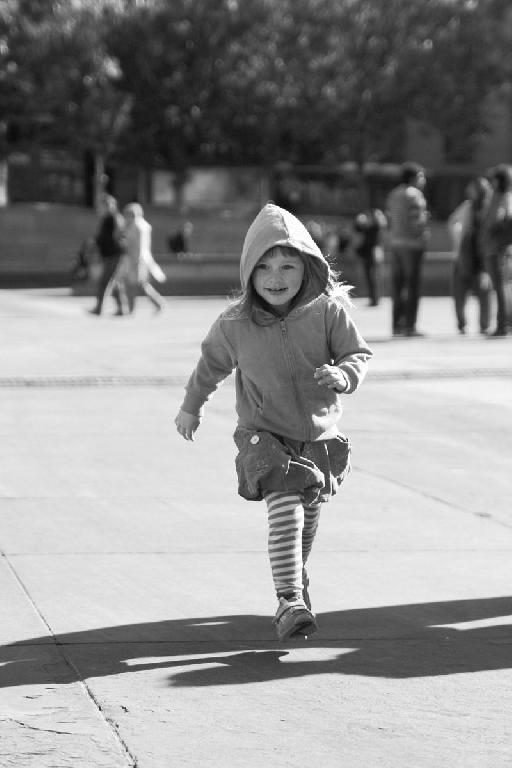 Manually optimized monochrome.
Making it work
You can adjust through RGB sliders, through the print-friendly CMY sliders, or all at once. So, if the grass is too dark, push the Green slider up. If that pink jacket is too bright, push Magenta back down. If you're stuck, press Auto and see if you like the results. Alternatively, use one of the many presets to simulate shooting with a specialist filter, such as High Contrast Red Filter or Infrared.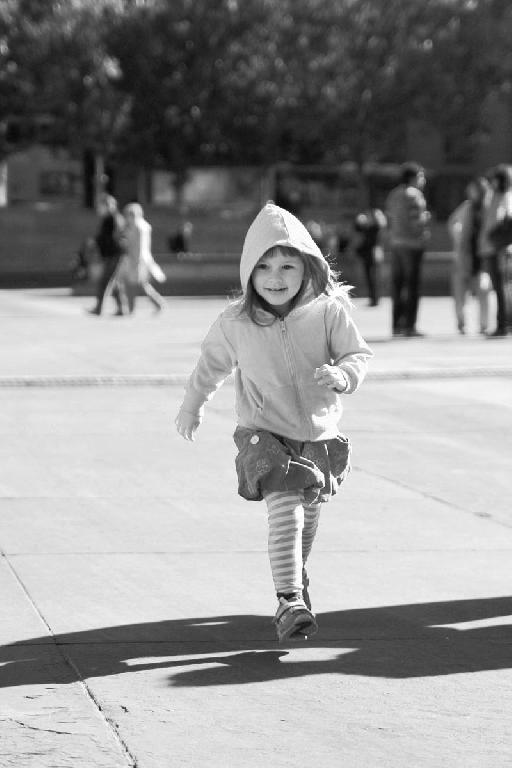 High Contrast Red in action.
Two old-school methods
Just to cover all the bases, two older methods used to be quite popular.
Convert the image to the Lab color space, then delete the A and B channels (containing the color) to be left with pure Luminance information. It can produce good results, but there's not much flexibility here.

Add a Channel Mixer adjustment layer, tick the Monochrome checkbox, then adjust the sliders. The main problem with Channel Mixer is that it's too easy to trash your image, and besides, there's much more flexibility in the new method.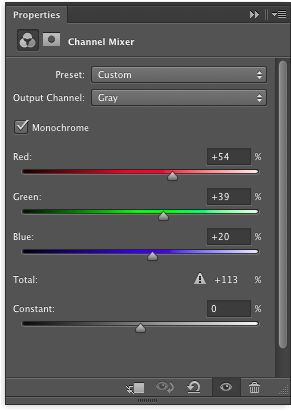 Good old Channel Mixer, danger in a bottle.
Finally, printing it
If you print your image, is it actually grey, or does it have a subtle green or blue tint? Miscalibrated displays or printers can cause serious problems, and it's not obvious how to fix it '" it's black and white, isn't it?
First, note that converting to Greyscale and printing as a true greyscale image may not help you either. When you print true greyscale, color printers can often look quite noisy, showing a lack of resolution that's disguised when printing in color. Printing a greyscale image that's still in the RGB or CMYK color spaces will avoid this problem. (And yes, you can PDF or print RGB images if your options are correct. See this previous article.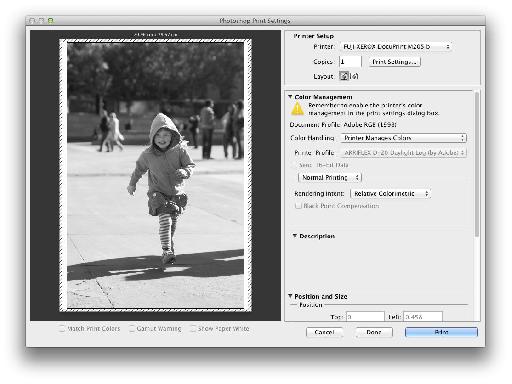 Printing it '" grey, or not?
Calibrate or correct
If you have a screen calibrator and/or a printer calibrator, use them. The Creative Suite relies on correct color profiles to convert between color spaces and when printing, and with any luck, you should get good results without further effort. Should you not have a calibrator handy, though, you'll have to fake it.
Add a Hue/Saturation adjustment layer to your image, then tick Colorize. Set the Hue slider to exactly 180° away from the color your print is going '" the opposite. So, if your print is a shade green, around 110°, push the Hue slider to 290°, and tint it purple. Set Saturation to just a few percent, and try printing it again.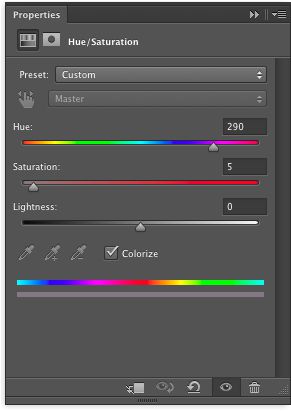 Hue/Saturation set to counter a green tint.
When you get it right, rejoice! Happily, you can drag that corrective Hue/Saturation layer to as many images as you wish.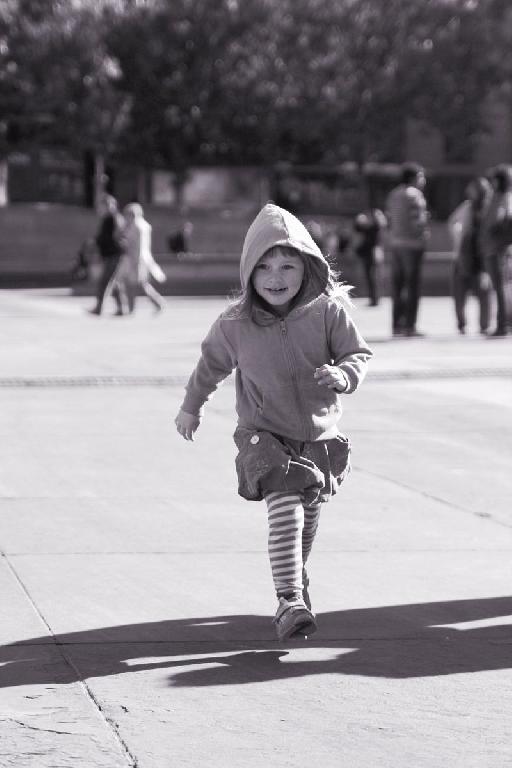 The image gains a purple tint, but will print clean grey.
Conclusion
This is an ugly hack, but an effective one. Many years ago, I used a similar trick to compensate for the difference between a Cromalin proof and the final art board results. In the digital world, this issue is going away, but in print, it's the fine detail that pleases the pickiest client. Hope it helps.