My friend and neighbor Jordan Rudess, keyboardist with Dream Theater (and macProVideo instructor!) asked me a couple of years ago to help him out with a quick project - shooting some promo images of h
Mein Freund und Nachbar Jordan Rudess , Keyboarder mit Dream Theater (und ! macProVideo Instruktor ) fragte mich ein paar Jahren, ihm zu helfen mit einem schnellen Projekt - Dreharbeiten einige Promo-Bilder von ihm mit einem neuen Roland-Tastatur. Es kam bis sehr kurzfristig, so dass am Nachmittag haben wir in meinem Vorgarten ging und verwendet eine kleine Sony Digitalkamera, um einige Bilder zu schießen. In der Eile, obwohl gelang Jordan zu vergessen, den Kopf zu rasieren, und wenn wir die Aufnahmen überprüft, fragte mich, ob ich loswerden könnte seine Bartstoppeln.
In this tutorial, I'm going to show you one quick 'n' easy Photoshop approach to this problem.

Schritt 1 - Öffnen Sie die Image-und Zoom In
Wir müssen auf die maximale Auflösung zur Verfügung, um eine gute Arbeit, gründliche Rasur hier.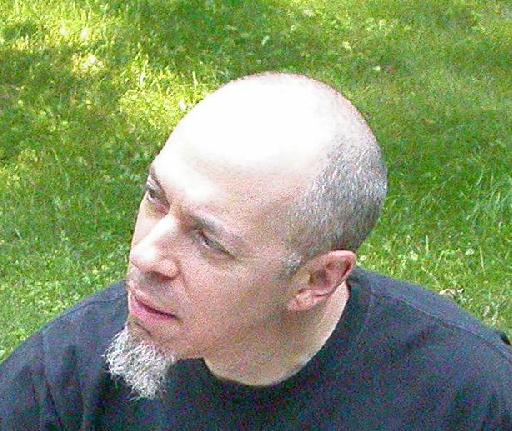 Schritt 2 - Wählen Sie den Kopierstempel
The Clone Stamp Tool (die Sie auch, indem Sie auf "S" auf Ihrer Tastatur wählen) können Sie in ein Bild malen mit Pixeln holen Sie aus anderen Bereichen in das Bild, und ist das ideale Werkzeug für diese Aufgabe - wir sind zu gehen nutzen, um Farbe auf die stoppelig Kopfhaut mit sauberen Haut aus anderen Teilen des Jordan auf den Kopf.

Schritt 3 - Stellen Sie die Pinselgröße
Der nächste Schritt ist, um die Größe und Härte des Kopierstempel-Werkzeug, das Sie festlegen, wie groß ein Bereich der Pixel werden wir abgeholt und malen mit gesetzt. Um dies zu erreichen, klicken Sie auf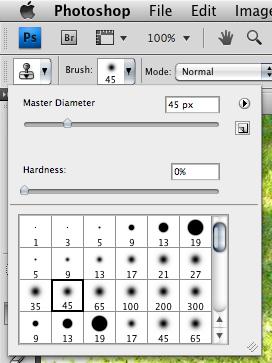 Diese Bürste wird uns eine relativ kleine Lack-Bereich im Vergleich zu Jordan den Kopf, so dass wir genau malen, und eines, in dem die gemalten Pixel wird glatt in den Hintergrund Pixel.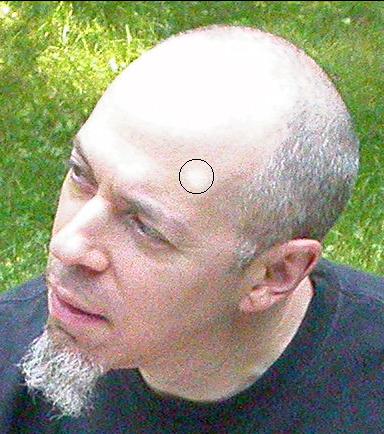 Schritt 4 - Stellen Sie die Clone Punkt und Start Painting
Hier ist der wichtigste Schritt - die Festlegung der Gegend, aus der Sie gehen, um die Pixel kopieren, mit dem Lack sind. Um den tatsächlichen Klon Punkt, halten Sie die Wahltaste (Mac) oder Alt (Windows) gedrückt, so dass Sie sehen das Fadenkreuz-Symbol, bewegen Sie den Kopierstempel zu dem Punkt, von dem Sie klonen möchten, und klicken Sie auf den Klon-Bereich eingestellt.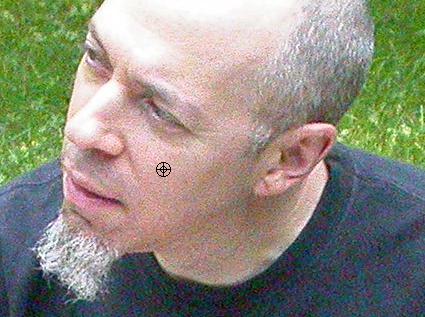 Was wir versuchen, hier zu tun ist, finden haarlose Bereiche der Jordan den Kopf, dass der Rest seiner nackten Schädel übereinstimmen, um zu malen die Stoppeln mit klaren Haut. Jeder Ort auf dem Kopf, dass die Farbe und Helligkeit der Haut neben der stoppelig Bereich Spiele funktionieren wird, und Sie können das Spiel, indem Sie den Kopierstempel in der Gegend, wo Sie wollen Farbe zu testen: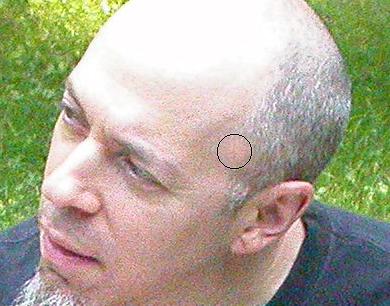 Wenn die Probe innerhalb des Kopierstempel Kreis sieht aus wie es ein gutes Spiel werden, klicken und ziehen, um Farbe aus den Stoppeln mit klaren Haut: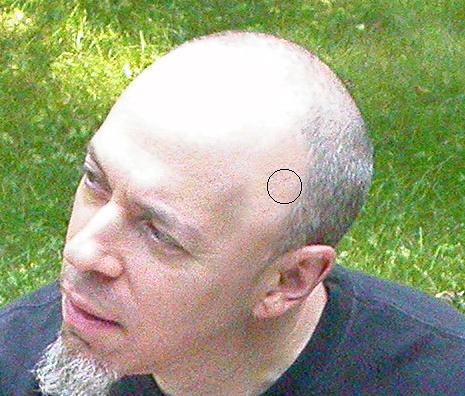 Verwenden Sie kurze Striche, und beachten Sie, dass Sie den Kopierstempel Klon Bereich parallel zu dem Bereich, wo Sie Malerei (Standard) sind bewegt. Schließlich werden Sie schlagen ein Gebiet, wo der Klon nicht die richtigen Arten von Pixel betragen. Wenn Sie das tun, nur einen Schritt zurück und resample der Klon Punkt aus einem anderen Bereich des Kopfes.
Schritt 5 - Weiter Malerei, um alle Haare zu entfernen
Also, einfach weiter Malerei und Anpassung der Klon Punkt nach Bedarf, bis alle Haare entfernt. Möglicherweise müssen Sie den Klon Punkt so oft wie jedem Schlag bewegen, um den Farbton und Schattierung der Haut entsprechen. Mit ein wenig Farbkorrektur am Ende, um das Bild zu verbessern und den Hautton ein wenig reicher, werden Sie am Ende mit einem überzeugenden rasieren: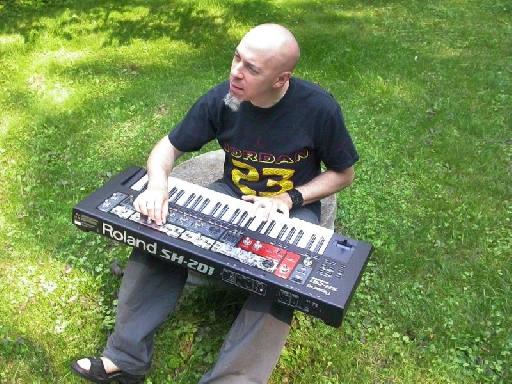 Und das ist es!
Sie benötigen weitere Photoshop Bild Re-berühren-Know-how? Aktivieren Sie dieses Tutorial aus !