This is a call to arms (cameras) for all photographers. It matters not, whether you are an amateur, professional or semi-professional photographer, you all share one thing in common. The Holiday seaso
Ceci est un appel aux armes (caméras) pour tous les photographes. Il importe peu, si vous êtes un photographe amateur, professionnel ou semi-professionnel, vous partagez tous une chose en commun. La saison des Fêtes est juste autour du coin et les membres de la famille sera-vous cajoler en prendre des photos des membres de la famille autres impropres à l'intérieur, conditions de faible éclairage! Ce n'est pas une si mauvaise chose, vraiment ... mais il ya une question que nous avons tous rencontré et va probablement rencontrer dans quelques semaines ... le redoutable yeux rouges regarder!
If you're a Photoshop CS5 user then knowing how to apply red-eye correction to family photos is a must! It is fairly easy to achieve. Here's how.

01 - Quel est l'effet yeux rouges?
Contrairement à la croyance populaire, et plutôt heureusement, l'effet démon-œil ou des yeux rouges n'est pas causée par quelque pacte avec les enfers. Elle est causée par la lumière du flash de l'appareil étant renvoyée à la caméra après son rebondissement sur les vaisseaux sanguins à l'arrière de l'œil du sujet.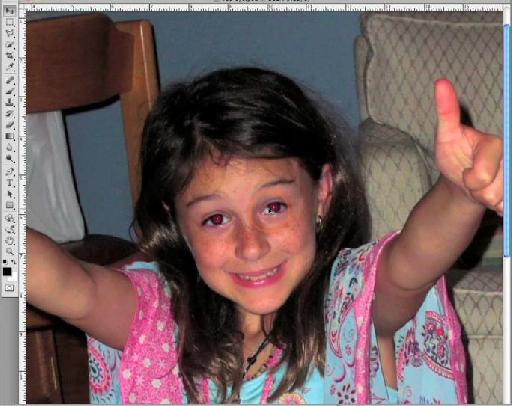 02 - Outil yeux rouges
Cliquez et maintenez sur l'outil Spot Healing pour accéder aux outils de guérison cachés. Vous trouverez l'outil Oeil rouge placé au bas de la liste.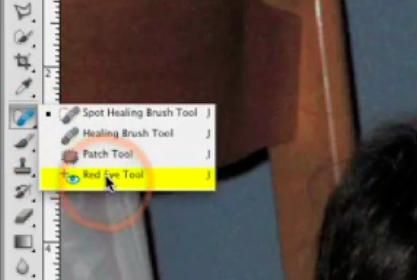 Cliquez dessus pour le sélectionner.
03 - Auto suppression des yeux rouges
Si vous cliquez près de la balle des yeux, Photoshop va chercher près de l'image et à détecter ce qu'il croit être la zone des yeux rouges. Il sera alors automatiquement effacée.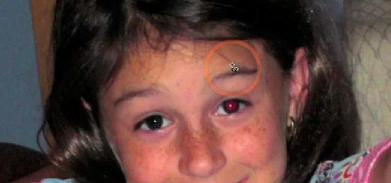 Cela peut fonctionner assez bien. Mais cela dépend de l'image en question. Soyez conscient que Photoshop peut enlever les zones près de l'œil, surtout si le sujet porte certaines couleurs de maquillage.
Clicking directly on the red area of the eye ball will usually produce much better results.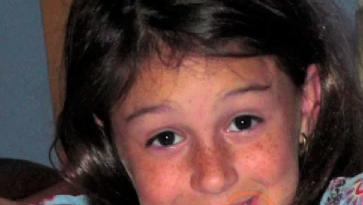 Avec les yeux rouges enlevés, notre sujet ressemble maintenant beaucoup plus humain encore!
Ceci est juste un des nombreux, de nombreux conseils et astuces utiles qui peuvent être trouvés dans Photoshop CS5 101: Core Photoshop CS5 par Jim Kanter . Check it out!
Maintenant, quelqu'un sait comment faire pour supprimer des yeux verts (on retrouve souvent dans les photos de nos amis à quatre pattes ... je parle des chiens bien sûr)?