This is a call to arms (cameras) for all photographers. It matters not, whether you are an amateur, professional or semi-professional photographer, you all share one thing in common. The Holiday seaso
यह सभी फोटोग्राफरों के लिए हथियार (कैमरे) के लिए एक फोन है. यह है, चाहे आप एक शौकिया, पेशेवर या अर्द्ध पेशेवर फोटोग्राफर, आप सभी शेयर आम में एक बात नहीं कर रहे हैं मामलों. छुट्टी का मौसम सही कोने दौर है और परिवार के सदस्यों के परिवार के अन्य सदस्यों के अनुपयुक्त इनडोर, कम प्रकाश स्थितियों में तस्वीरें लेने में आप cajoling हो जाएगा! यह एक ऐसी बुरी बात है, सच नहीं है ... लेकिन वहाँ एक मुद्दा है हम सब भर में आया हूँ और शायद एक कुछ हफ्तों के समय में मुठभेड़ जाएगा ... लाल आँख खतरनाक देखो!
If you're a Photoshop CS5 user then knowing how to apply red-eye correction to family photos is a must! It is fairly easy to achieve. Here's how.

01 - लाल आँखों का क्या है?
लोकप्रिय विश्वास, और न इतना सौभाग्य के विपरीत, दानव आंख या लाल आँख प्रभाव अंडरवर्ल्ड के साथ साथ कुछ समझौता के कारण नहीं है. यह कैमरा बंद विषय की आंखों की पीठ पर रक्त वाहिकाओं शेख़ी के बाद परिलक्षित वापस कैमरे के फ्लैश से प्रकाश की वजह से है.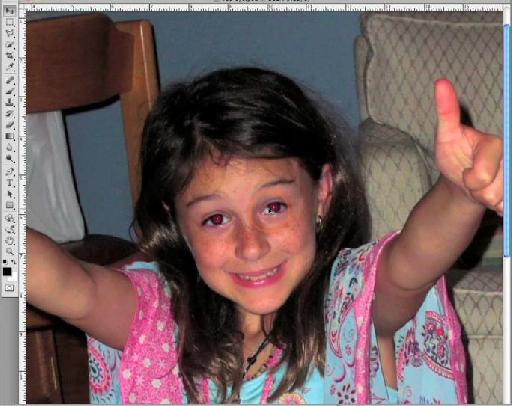 02 - लाल आँख उपकरण
स्पॉट हीलिंग टूल पर क्लिक करें और पकड़ छिपा हीलिंग उपकरण का उपयोग . आप लाल आँख सूची के तल पर तैनात उपकरण मिल जाएगा.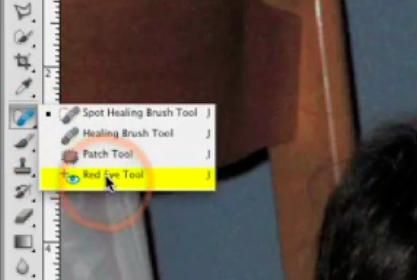 इस पर चयन करने के लिए उसे क्लिक करें.
03 - ऑटो निकालना लाल - नेत्र
यदि आप आँख गेंद के पास क्लिक करें, Photoshop छवि के निकट खोज और पता लगाने क्या यह लाल आँख क्षेत्र का मानना ​​है कि. यह तो यह स्वचालित रूप से निकाल देंगे.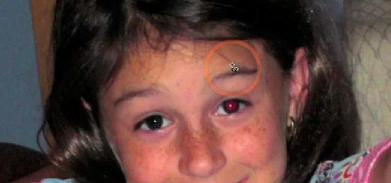 यह काफी अच्छी तरह से काम कर सकते हैं. लेकिन यह सवाल में छवि पर निर्भर करता है. ध्यान रखें कि Photoshop आंख के पास क्षेत्रों निकालने के लिए, खासकर अगर विषय श्रृंगार के कुछ रंग पहने हुए है हो सकता है.
Clicking directly on the red area of the eye ball will usually produce much better results.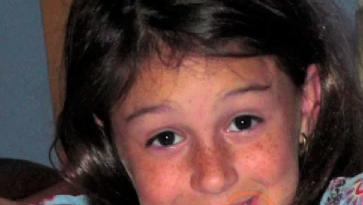 लाल आँख हटाया, अब हमारे विषय अधिक मानव फिर से लग रहा है!
यह सिर्फ एक कई उपयोगी टिप्स और चालें कि में पाया जा सकता है है फ़ोटोशॉप CS5 101: जिम Kanter द्वारा कोर फ़ोटोशॉप CS5 . इसे बाहर की जाँच करें!
अब, किसी को पता है कि हरी आँख हटाने के लिए (अक्सर हमारे चार पैर वाले दोस्तों की तस्वीरें में पाया ... मैं पाठ्यक्रम के कुत्ते के बारे में बात कर रहा हूँ) है?