This is a call to arms (cameras) for all photographers. It matters not, whether you are an amateur, professional or semi-professional photographer, you all share one thing in common. The Holiday seaso
Questa è una chiamata alle armi (telecamere) per tutti i fotografi. Non importa, se sei un fotografo amatoriale, professionale o semi-professionale, si condividono tutti una cosa in comune. La stagione delle vacanze si trova proprio dietro l'angolo e membri della famiglia vi sarà provocatore in scattare fotografie di altri membri della famiglia in inadatti al coperto, condizioni di scarsa luminosità ! Non è poi così male, davvero ... ma c'è un problema che tutti abbiamo incontrato e probabilmente incontro in poche settimane ... il temuto effetto occhi rossi guarda!
If you're a Photoshop CS5 user then knowing how to apply red-eye correction to family photos is a must! It is fairly easy to achieve. Here's how.

01 - Che cosa è Red-Eye?
Contrariamente alla credenza popolare, e un po 'per fortuna è così, l'effetto occhi-demone o occhi rossi non è causato da qualche patto con la malavita. E 'causata dalla luce del flash della fotocamera viene riflessa verso la fotocamera dopo che rimbalzano i vasi sanguigni nella parte posteriore dell'occhio del soggetto.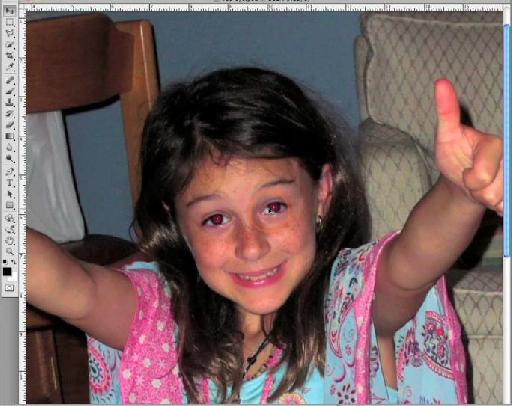 02 - Strumento di Red Eye
Cliccare e tenere premuto sullo strumento correttivo al volo per accedere agli strumenti di guarigione nascosti. Troverete lo strumento Occhi rossi posizionati in fondo alla lista.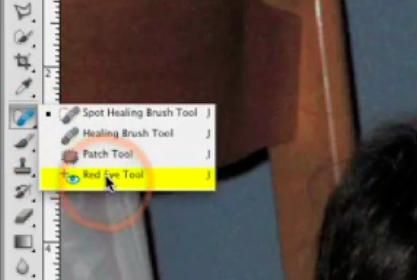 Clicca su di esso per selezionarlo.
03 - Auto Rimozione occhi rossi
Se si fa clic in prossimità del bulbo oculare, Photoshop cercherà vicino l'immagine e di rilevare quello che crede essere la zona degli occhi rossi. Sarà quindi rimuoverla automaticamente.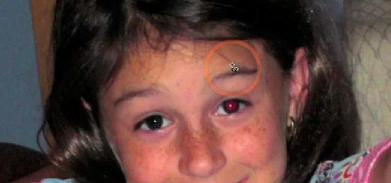 Questo può funzionare abbastanza bene. Ma dipende l'immagine in questione. Essere consapevoli del fatto che Photoshop può rimuovere le aree vicino all'occhio, soprattutto se il soggetto indossa certi colori di trucco.
Clicking directly on the red area of the eye ball will usually produce much better results.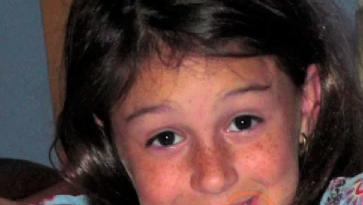 Con la rimozione occhi rossi, il nostro soggetto appare ora molto più umano di nuovo!
Questo è solo uno dei tanti, molti consigli utili e trucchi che si possono trovare in Photoshop CS5 101: Core Photoshop CS5 da Jim Kanter . Check it out!
Ora, qualcuno sa come rimuovere verde degli occhi (spesso a quelle delle foto dei nostri amici a quattro zampe ... Sto parlando di cani, ovviamente)?