Actions are a really great way to save time when repeating common processes. But Photoshop can go one better with Batch Processing to automate those repetitive tasks so you can sit back and relax.
فتوشاپ از بسیاری جهات به طور خودکار و افزایش سرعت گردش کار است . بارز ترین راه برای انجام این کار با اقداماتی که به شما اجازه می دهد برای ضبط پروسه شما را بر روی یک تصویر انجام و بازی آنها را بر روی یک تصویر جدید.
برای انجام دادن کارهای تکراری مانند تغییر اندازه ، عملیات باید و آنها سریع ، بیش از حد. با این حال شما می توانید این کار را یک قدم بیشتر با استفاده از عملکرد دسته ای از سرعت آن. شما حتی نمی زمان باز کردن فایل ها دست به پردازش آنها را به زباله داشته باشد. اینجا که چگونه شما آن را انجام دهید.
مرحله 1

برای انجام یک کار بر روی مجموعه ای از تصاویر با استفاده از دسته شما نیاز به ایجاد یک اقدام برای اولین بار. برو به پانل عملیات و روی آیکن "اقدام جدید کلیک کنید.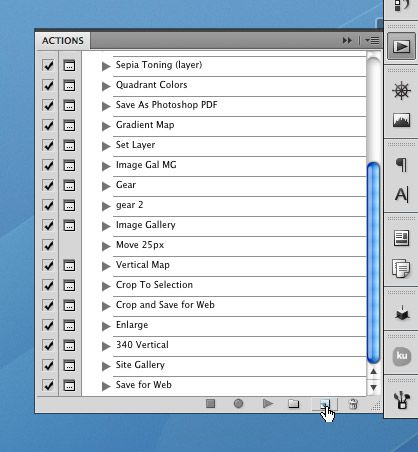 نام و نام خانوادگی اقدام خود. من دارم به نام Vibrance / کنتراست.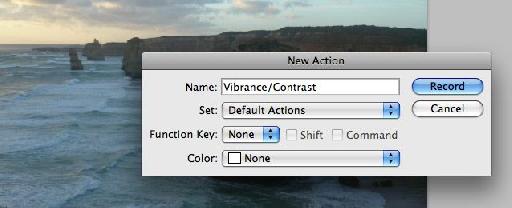 مرحله 2

سپس تصویر را پردازش نماید.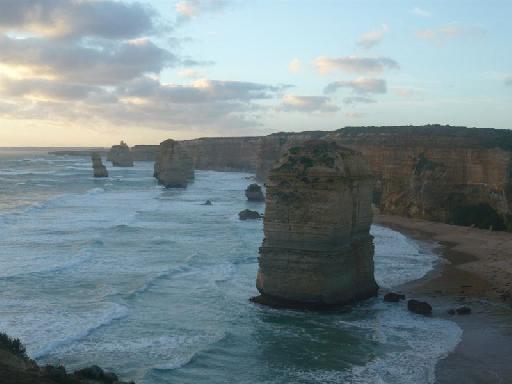 اینجا چه من می خواهم به انجام به مجموعه ای از تصاویر :

Add the Vibrance adjustment to enhance the colors.

Add some Contrast to the images.

Resize the images to 800 pixels wide.

Save them for the Web as .jpg at 70% quality.

Close the original without saving.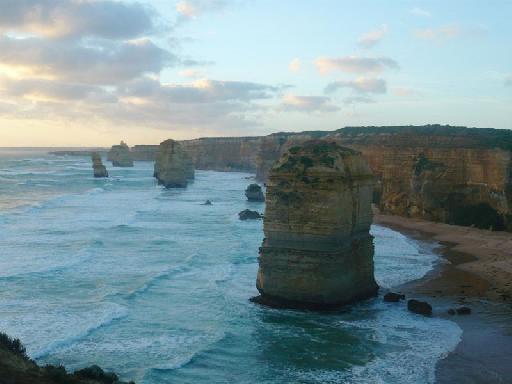 مرحله 3

هنگامی که شما انجام می شود ، روی 'توقف' را فشار دهید را به پایان برساند ضبط اقدام کلیک کنید.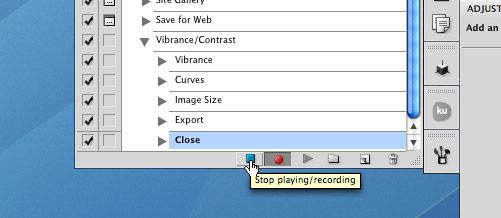 حال به منوی File رفته
اطمینان حاصل کنید که اقدام لغو دستورات باز کردن بدون کنترل است ، در صورتی که این فایل چک شده معتاد باز می شود مگر اینکه دستور باز در عمل وجود دارد.
مرحله 4

را انتخاب کنید یک پوشه مقصد برای تصاویر خود را. روی OK کلیک کنید.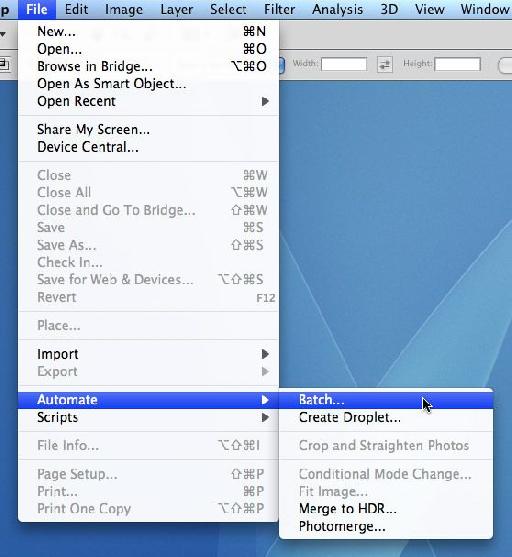 فتوشاپ در حال حاضر از طریق پوشه اجرا ، باز کردن هر فایل و اجرای عمل. اگر می خواهید فتوشاپ برای بستن سند و بدون صرفه جویی در اصل پس از پردازش انجام شده است ، شما نیاز به آن را در عمل خود را شامل است.
مرحله 5

در اینجا منبع من و پوشه مقصد.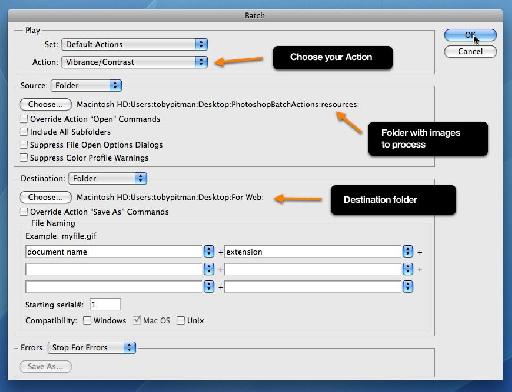 من در حال حاضر مجموعه ای از تصاویر آماده برای ارسال به وب است. یازده تصاویر در زمان حدود 20 ثانیه به فرایند. حالا تصور کنید چه مدت آن را دستی به طول خواهد انجامید ، پس از آن تعداد تصویر را به 50-100 ضربت. صرفه جویی کننده در وقت واقعی در واقع!
البته این نوع از چیزی که به خوبی کار می کند که در آن فرایندهای اصلا نیازی خاص به هر تصویر. اگر شما نیاز به نیشگون گرفتن و کشیدن مقابل بر روی هر تصویر به صورت جداگانه شما پر شده! اما چیزهایی مثل کارهای غیر بحرانی و عمومی تصویر مثل تغییر اندازه و فشرده سازی هستند به خوبی به پردازش دسته ای مناسب است.
تاملات پایانی

یک نکته جالب دیگر که می توانید انجام دهید این است که صرفه جویی در اقدام به عنوان یک قطره. 'ایجاد قطرات» را انتخاب کنید به جای دسته ای در منوی فایل را انتخاب کنید.
مجموعه ای که شما می خواهید قطره به نظر می رسد (مانند بر روی دسکتاپ شما) و عملی شما می خواهید به اجرا و تنظیم پوشه مقصد شما.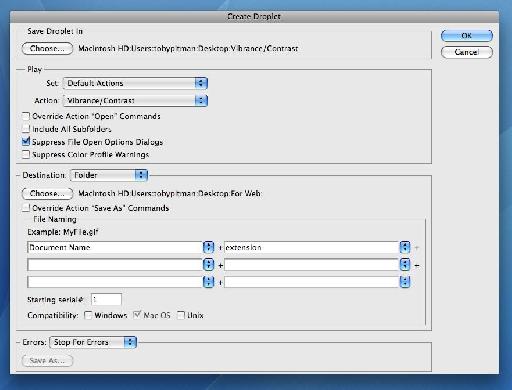 سپس به سادگی کشیدن و رها کردن تصاویر شما می خواهید بر روی قطره روند. زیبا بسیار خوب!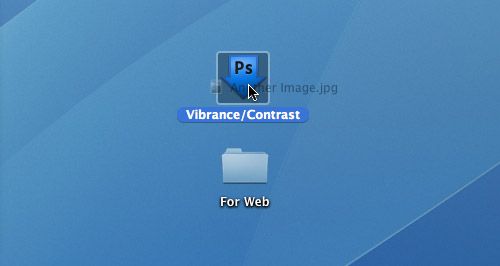 می خواهید بیشتر بدانید؟ برو عمیق تر به فتوشاپ با این سری آموزشی ضروری فتوشاپ .