Actions are a really great way to save time when repeating common processes. But Photoshop can go one better with Batch Processing to automate those repetitive tasks so you can sit back and relax.
Photoshop a plusieurs façons d'automatiser et d'accélérer workflow. La façon la plus évidente à faire, c'est avec les actions qui vous permettent d'enregistrer les processus que vous effectuez sur une image et de les lire sur une nouvelle image.
Pour les tâches répétitives telles que le redimensionnement, les actions sont un must, et ils sont rapides, aussi. Vous pouvez cependant accélérer les choses un peu plus loin en utilisant la fonction Batch. Vous n'avez même pas perdre de temps à ouvrir les fichiers à la main pour les traiter. Voici comment vous le faites.
Etape 1

Pour effectuer une tâche sur un ensemble d'images à l'aide de lots youll besoin de créer une première action. Allez dans le panneau Actions et cliquez sur l'icône «Nouvelle action".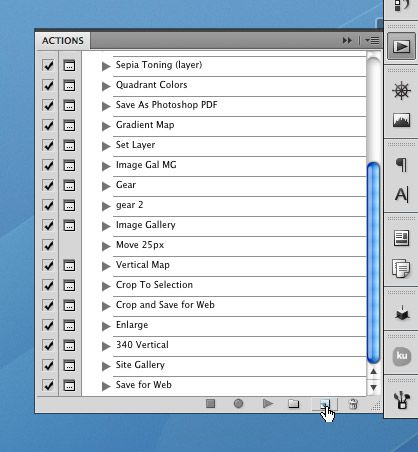 Nom de votre action. Im vais nommer cette Vibrance / Contraste.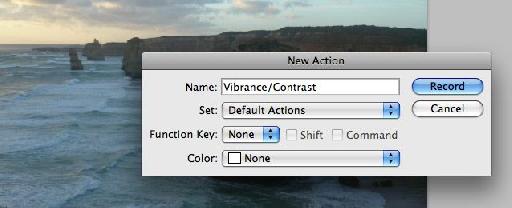 Etape 2

Ensuite, traiter l'image.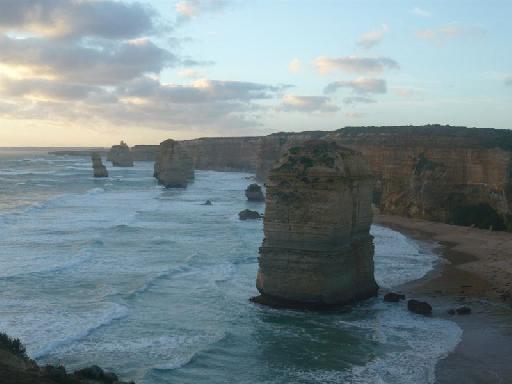 Heres ce que je veux faire de ma série d'images:

Add the Vibrance adjustment to enhance the colors.

Add some Contrast to the images.

Resize the images to 800 pixels wide.

Save them for the Web as .jpg at 70% quality.

Close the original without saving.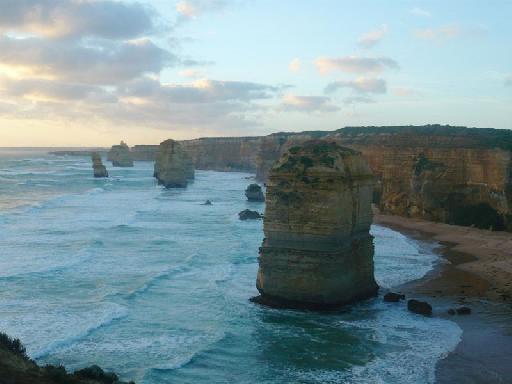 Étape 3

Une fois que vous avez terminé, cliquez sur le bouton 'Stop' pour terminer l'enregistrement de l'action.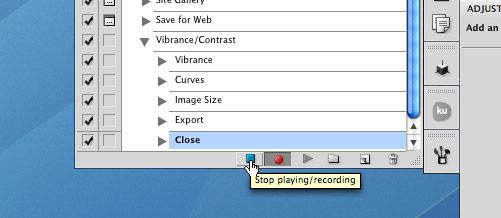 Maintenant, allez dans Fichier
Assurez-vous que l'action de priorité sur les commandes ouvertes est décochée, si cette option est cochée les fichiers ne sera ouvert que si il ya une commande Ouvrir dans l'action.
Etape 4

Choisissez un dossier de destination pour vos images. Cliquez sur OK.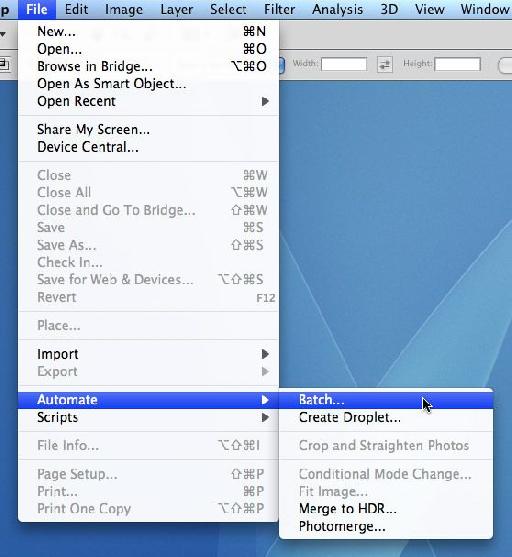 Photoshop fonctionne maintenant à travers le dossier, ouvrez chaque fichier et exécuter l'action. Si vous voulez que Photoshop pour fermer le document sans enregistrer les originaux après le traitement est effectué, vous aurez besoin de l'inclure dans votre action.
Etape 5

Voici mes dossiers source et destination.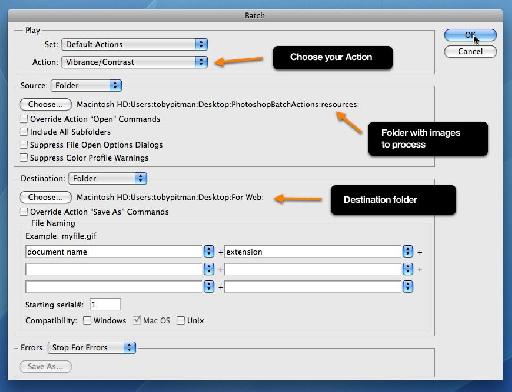 J'ai maintenant un ensemble d'images prêtes à télécharger sur le Web. Les onze images pris environ 20 secondes pour traiter. Maintenant, imaginez combien de temps cela prendra manuellement, puis remonter le numéro d'image à 50-100. Un gain de temps réel en effet!
Bien sûr, ce genre de chose fonctionne bien là où les processus n'avez pas besoin d'être spécifique à chaque image. Si vous avez besoin d'ajuster le contraste sur chaque image individuellement, vous êtes bourré! Mais les choses comme les tâches d'image non critique et générique comme le redimensionnement et la compression sont bien adaptés au traitement par lots.
Final Thoughts

Une autre chose cool que vous pouvez faire est de sauver l'action comme une gouttelette. Il suffit de choisir le 'Créer un droplet' option au lieu de lots dans le menu Fichier.
Jeu où vous voulez le droplet à apparaître (comme sur votre ordinateur de bureau) et l'action que vous souhaitez exécuter et de définir votre dossier de destination.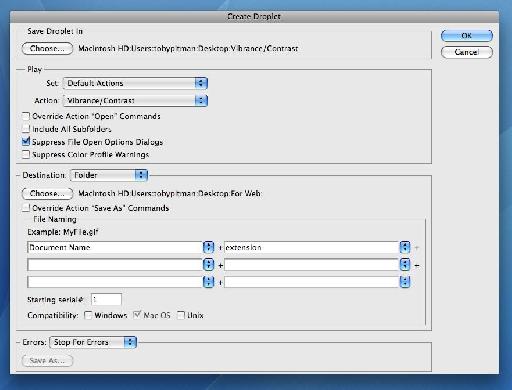 Il vous suffit ensuite de glisser-déposer des images que vous souhaitez traiter sur le droplet. Assez sympa!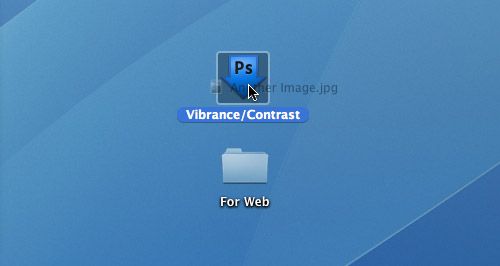 Vous voulez en savoir plus? Aller plus loin dans Photoshop avec cette série de Photoshop formation essentielle .