Get to grips with the Text Styles in Adobe Photoshop CS6 with certified trainer, David Smith. This might save you from jumping between InDesign and Photoshop!
So Photoshop has never been the greatest place to work with text, in comparison to say InDesign or Illustrator for example. That's not so say that working with text in Photoshop is not a key feature for any designer. Well in Photoshop CS6 working with text has improved just that little bit more. I say a little bit, truth is the addition of Text Styles in Photoshop could potentially be a giant leap for some of you out there.

In this article I am going to look at one particular workflow involving Text Styles, a concept design for a web page. However you should find you are able to utilize these methods on any design work you are doing, TV Graphics, Posters, Cover Design, the lot.
Step 1 - Create a New Document
Press Command-N or choose File > New and create a page using a web preset of 1152 x 864 pixels.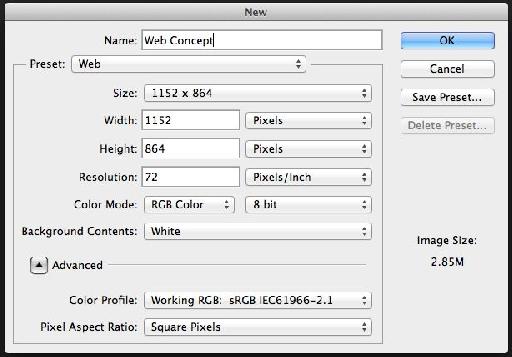 Here we will create our concept page to these dimensions.
Step 2 - Create a Paragraph Style
The key benefit of text styles is to enable fast and consistent design that is easily edited throughout a document (often referred to as Globally). On a Web page, body is a Tag class that can be applied to all basic text on a site using CSS. To replicate this workflow in Photoshop we are going to create a Paragraph Style.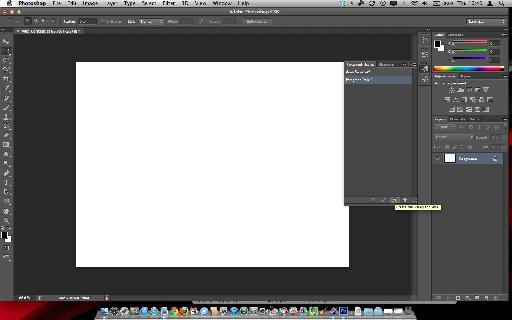 Open the new Paragraph Styles panel in Photoshop and click on the Create New Style icon at the bottom.
Step 3 - Format the Style 'Body'
Double-click on the new style to open its options and name it 'Body'.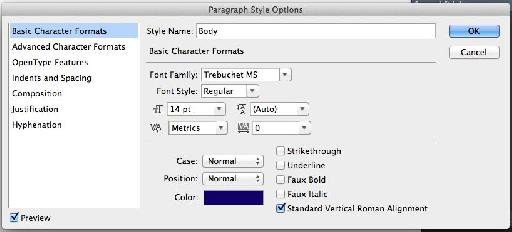 Use the settings to create a basic text style for the web page, keep it simple though. TIP: when you are selecting a color for the text, activate the Only Web Colors checkbox.
Step 4 - Create a Style H1
Unlike InDesign, the styles in Photoshop don't have a 'based on' feature that allows styles to be embedded into other styles. So to save time creating a Heading 1 style from scratch, duplicate the Body style by clicking on the Paragraph Style Options menu and selecting Duplicate Style.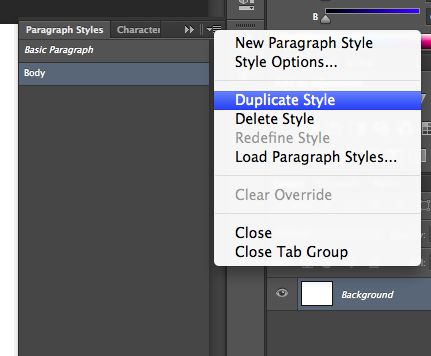 Change the name of the style to 'H1' and keeping most of the settings the same, increase the font size and change the font style to Bold. If you wish, repeat this step and create another style named 'H2', set the font size for this style somewhere between Body and H1.
Step 5 - Create some Character Styles
Paragraph Styles are great for formatting large blocks of text, or multi-word headings in one click, but they do not allow the formatting of individual characters, words or part sentences. For those we need to use Character Styles.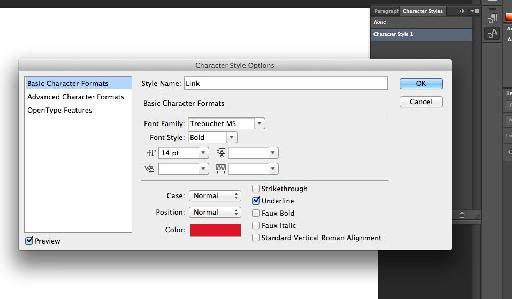 Open the Character Style panel and click on the create new style icon. Double-click on the new style and name it 'Link'. This will be used to highlight individual words or sentences that would be HTML links (traditionally blue underlined text). Set the styles parameters to your own design. You might also find it useful to duplicate and modify this style and name it 'Active' so the active link is highlighted in your design.
Step 6 - Design your Page Concept
Create the concept image for your web page, including text, images, buttons etc.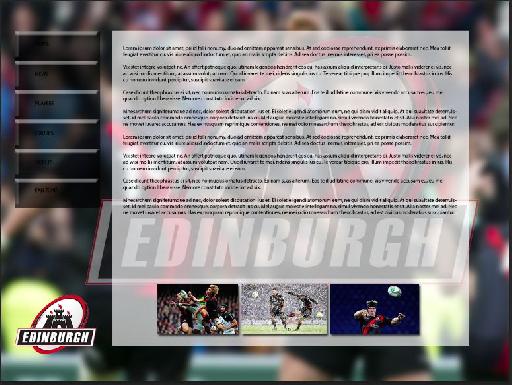 Don't worry about how the text looks for now, the styles we created will take care of that next. Just focus on the layout and artwork.
Step 7 - Apply Styles
Start by selecting all the body text on the page, TIP: Double-click on the text layers thumbnail. Then open the Paragraph Styles panel and select the style named Body to apply that style to the text. Do the same for the H1 and H2 text.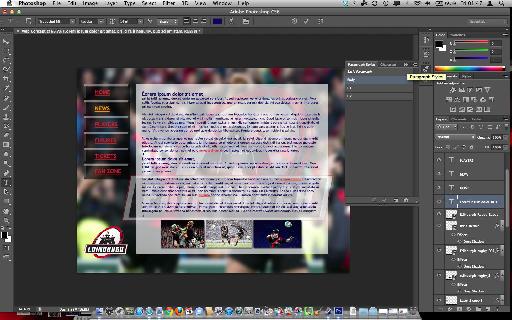 To apply the Character Styles, select only the word or words that should be links and click on the Link style in the Character Style panel to apply the style. The page will start to look as you intended. TIP: If any of the styles aren't quite what you want, double-click on the style name and modify its parameters. All instances of the style on the page will update immediately, making modifications much more efficient.
Step 8 - Share the Style
Save the page as Concept Page 1 and then create another, File > New or Command-N. The style panels will reset to their default. It's imperative for your design that this second web page uses the same text styles as the first.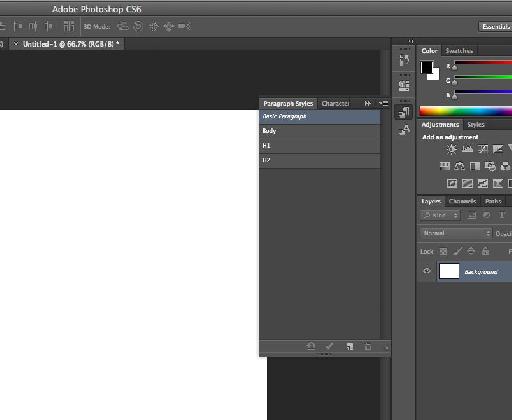 Both styles can be loaded from other documents in Photoshop CS6 by clicking on the relevant style panels options menu and choosing Load Paragraph/Character Styles. Navigate to the .PSD file named Concept Page 1 and select it. The styles for that panel will be imported ready for use on this page.
This use of styles is really quite a useful step forward for Photoshop in CS6. OK so it's not as complete as the options available in InDesign, however it's a workflow improvement that is bound to make a difference to you sometime in the future.