The more you work in an NLE, like Premiere Pro, the more you'll want to cut back on repetitive tasks and generally speed up your workflow. David Smith is here to help you do exactly that when editing.
Eine wirklich eklatantes Versäumnis von Premiere Pro in der Vergangenheit war die Fähigkeit zu trimmen Änderungen dynamisch in der Timeline und stattdessen auf der Verkleidung für diesen Workflow. Das ist nicht so groß ein Problem höre ich Sie sagen? Also nein, ich stimme ... ausgenommen die Zeiten youre versuchen, Ihre Tastatur verbrennen mit der Geschwindigkeit Ihrer edit machen, dann seine riesig.
So lässt ein wenig
Schritt 1 - Erstellen Sie bearbeiten
Wenn Sie ein Projekt haben bereits, toll! Wenn nicht, schnell geschnitten etwas zusammen, so dass Sie sicher, dass Ihre Clips haben Griffe natürlich so, dass man sie trimmen.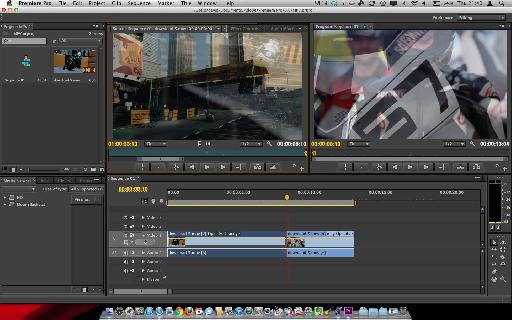 Schritt 2 - Engage Dynamische Trim
Die Dynamic Trimming-Modus ist sehr einfach zu aktivieren. Auf dem Schnittpunkt zwischen den Clips und einem Dropdown-Menü angezeigt, in dem alle dynamischen Ausstattungsvarianten rechten Maustaste.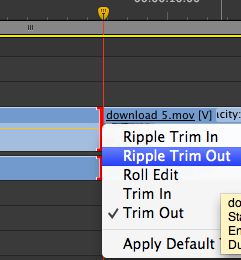 Wählen RippleTrim Out Welligkeit der Out-Punkt des scheidenden Clip. Um auf der Dynamic Trim-Fenster zu wechseln, auf dem Schnittpunkt doppelklicken.
Schritt 3 - Ripple Mit Presets
Der Dynamic Trim Fenster können geöffnet werden im Programmfenster und zeigt sowohl die aus den Rahmen und in Rahmen. Die Bearbeitung auf getrimmt werden wird durch einen blauen Balken angezeigt.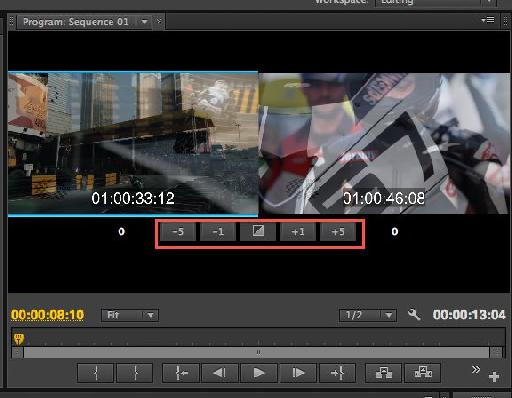 Mit einem Klick auf die Schaltfläche wird die -1 Out-Punkt des Clips zurück bewegen einen Rahmen, die Verkürzung der Clip. Ein Klick auf den 5 wird die Out-Punkt voranzukommen 5 Frames, Verlängerung des Clips. Verwenden Sie die Tasten, um den Schnittpunkt in eine geeignete Position zu bewegen TIP:. Um den Überblick über die Entfernung der Schnittpunkt bewegt hat zu halten, In-und Out-Verschiebung Nummern behalten für Sie im Fenster.
Schritt 4 - Ripple über Tastatureingaben
Tauschen Sie den Incoming Clip durch Klicken auf die es im Dynamic Trim-Fenster, so dass es blau.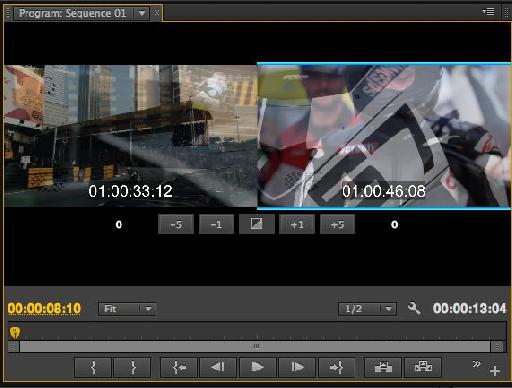 Dieses Mal anstelle der Verwendung der Preset-Tasten, die Option-Cursor nach links zu bewegen zurück 1 Frame oder Umschalt-Wahl-Cursor nach rechts, um voranzukommen 5 Frames, wenn Sie Verknüpfungen bevorzugen.
Schritt 5 - Rolle bearbeiten wie ein Profi
Platzieren Sie den Cursor zwischen den beiden Clips im Viewer, werden Sie sehen, es leuchtet rot, und geben Sie die Roll-Tool. Klicken und beide Clips drehen blau, so dass beide Punkte bearbeitet werden.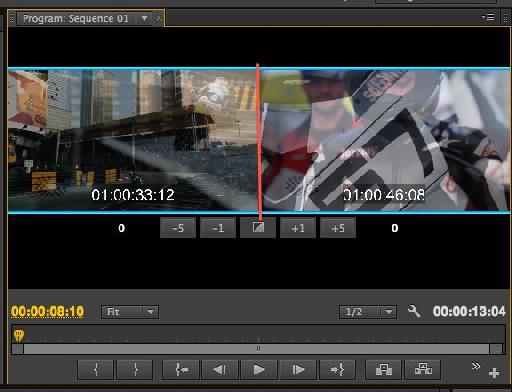 Vergessen Sie die Preset-Tasten, oder die Tastenanschläge. Dieses Mal werden wir J, K und L stattdessen, und ich muss zugeben, das ist meine bevorzugte Methode. To Roll die beiden Bearbeitungen 1 Frame nach rechts, halten Sie K und L gleichzeitig drücken. Sie können diese Tastenkombination so oft und so schnell, wie Sie in der Lage sind zu wiederholen. Mit K und J bewegt sich stattdessen den Bearbeitungsmodus einen Frame links.
Wenn mutig du bist, drücken Sie J oder L, so dass die Clips, spielen, wenn die Zeit richtig anfühlt drücken K, um die Wiedergabe zu stoppen, und zusehen, wie die Schnittpunkte mit den Rahmen Sie gestoppt rolle. Diese Technik ermöglicht es Ihnen, in Echtzeit bearbeiten, wie Sie sehen, das ist eine sehr glatte Methode zu verwenden.
Schritt 6 - Roll von Dauer
Wenn Sie Glück haben, genau zu wissen, wie viele Bilder die Bearbeitung auf namentliche muss, und in welche Richtung vor dem Schneiden, dann können Sie die numerische Tastatur verwenden, um Dauern einzufügen. Typ 1 zu bewegen 1 Sekunde bis rechts oder -12 bis 12 Rahmen links bewegen und so weiter. Wie ich schon sagte, wenn man Glück hat youre, pflegt es oft passieren.
Schritt 7 - Fügen Sie einen Übergang und Bewertung
Klicken Sie auf die Schaltfläche Übergang im Dynamic Trim Fenster, um das Standard-Übergang zum Schnittpunkt hinzuzufügen.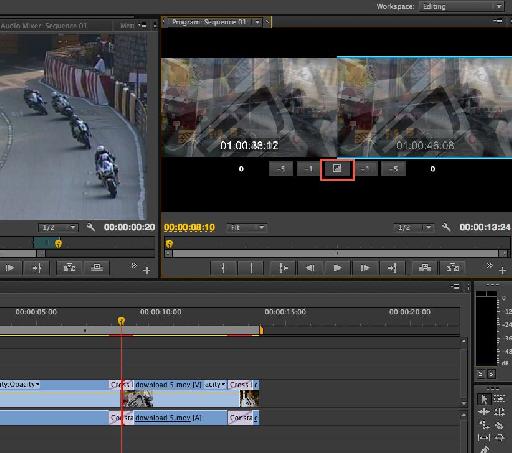 Drücken Sie die Leertaste, um jederzeit eine Vorschau der bearbeiten Sie machen zu spielen.
Schritt 8 - Weiter zum nächsten ändern
Nun, edit ist perfekt (you cant move on, bis es OK?), Drücken Sie Cursor auf oder Cursor ab (Seite nach oben oder unten), das Dynamic Trim-Fenster auf die nächste zu verschieben, oder zurück in die vorherige Bearbeitung in der Timeline, und erneut starten.
Das ist wirklich eine willkommene Ergänzung zu Adobe Premiere Pro, und obwohl die Trim-Fenster noch verfügbar ist, Kranke Kleben mit dieser von nun an.