Transform your Adobe Premiere CS6 video editing workflows with this rough cutting overview by David Smith.
Así que Adobe Premiere Pro CS6 llegó el año pasado, y tengo que decir que ha mejorado mucho en encarnaciones anteriores. Uno de los puntos de venta que Adobe está hablando es la mejora en el ritmo de la edición. Algo que Apple abordó con gran entusiasmo con el lanzamiento de Final Cut Pro X el año pasado. Adobe no ha decepcionado en su respuesta.
En este artículo vamos a echar un vistazo a un flujo de trabajo de edición de nuevo en CS6 que realmente va a acelerar y simplificar el primer corte para cualquier editor.
Paso 1 - Admire el Panel Proyecto nuevo
OK, así que vamos a parar y mirar este Panel Proyecto nuevo y mejorado. Lo primero a destacar: las 16:09 iconos, mucho más claro que en versiones anteriores, con menos desorden.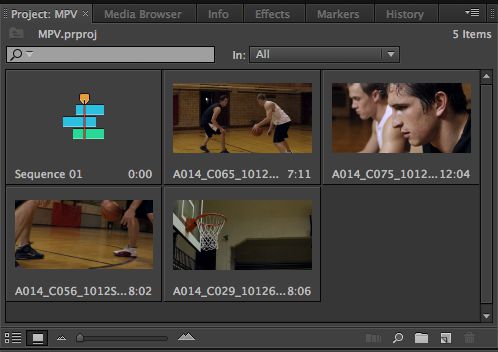 Asegúrese de que el panel Proyecto está seleccionado y pulse la tecla ~ para cambiar el panel de proyectos a pantalla completa. Esto hará que sea más fácil de ver que hay de nuevo allí.
Paso 2 - Say Hello to Pase fregado
Utilizando el icono de zoom en el panel del proyecto, ampliar los iconos de modo que los detalles vacunas son mucho más claras.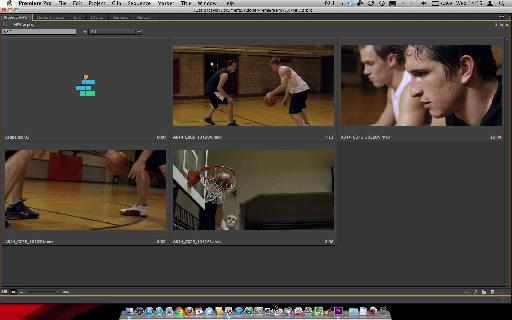 Mueva el cursor sobre el primer icono y arrastre el ratón hacia atrás y hacia adelante para activar la nueva característica denominada limpieza Hover. Esta nueva adición genial permite la visualización de un contenido disparos directamente en el panel Proyecto, en lugar de cargar el disparo en el monitor de la Primera Fuente. Para cualquiera que esté familiarizado con FCP X esta función es la misma que Skimming.
Paso 3 - Activar la línea de tiempo Mini
Es hora de otra nueva característica realmente fresca. Haga clic en el primer clip que acaba de asomar desnatada. Una nueva línea de tiempo Mini aparece en la base del icono. Una vez más, esta línea de tiempo mini está diseñado para evitar tener que abrir un clip en el monitor de la Primera Fuente.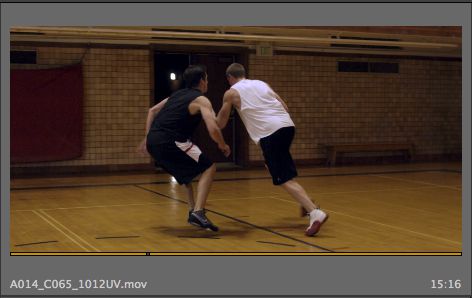 La función activable descremada no está disponible en la línea de tiempo pequeño, sin embargo, la posición del cursor de reproducción puede ser borrado, también el espacio y J, K
Paso 4 - Marque algunas Clips
Utilice la línea de tiempo mini y encontrar el puntos inicial y final del clip. Use I para conmemorar la entrada y O para marcar el out (todavía no utiliza el monitor de origen todavía ¿no?)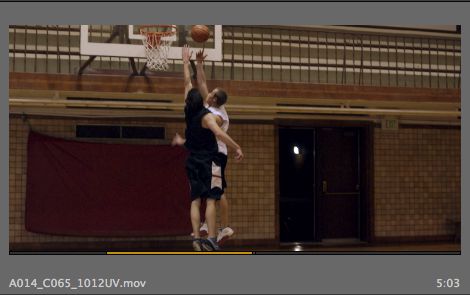 Continúe con los otros clips que marcan ellos de la misma manera, hasta que todos los clips están listos para un primer corte.
Paso 5 - Colocar las vacunas en la Orden
Ahora cada clip está marcado en el panel del proyecto, (y nunca todavía tenía que perder el tiempo de carga en el monitor de cualquier fuente, gracias Adobe) que pueden ser colocados en un orden de edición antes de ser agregado a la línea de tiempo.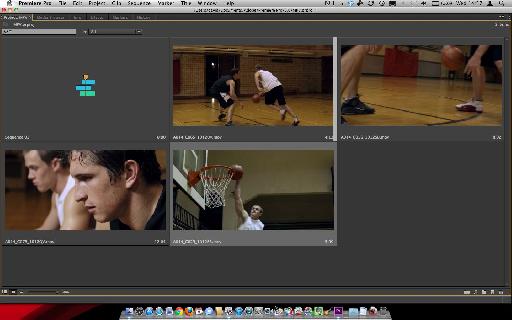 Recoge cada icono y arrástrelo a la posición en la parrilla del panel de proyecto que el disparo se mantenga en la línea de tiempo. Una barra de color blanco aparezca en la posición cuando el clip se coloca sobre ella, una vez que la barra aparece, puede soltar el clip en su posición. Sigue adelante hasta que sus tiros son en orden de edición en el panel del proyecto.
Paso 6 - Agregue los clips a la línea de tiempo
Una vez que las vacunas son para editar, seleccionar todas las fotos que tengan la intención de editar con la tecla Control presionada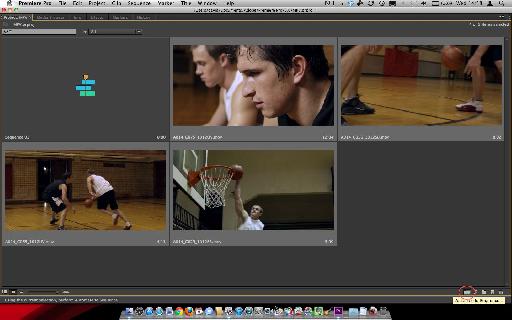 Una vez que los clips seleccionados, haga clic en el botón Automatizar a secuencia, al pie del panel del proyecto.
Paso 7 - Elija sus Opciones
Aparecerá una ventana llena de preguntas acerca de su edición automatizadas. Para lograr un primer corte, que básicamente quiere poner todos los clips seleccionados al comienzo de la línea de tiempo, sin transiciones, etc Aquí están los ajustes típicos que necesita utilizar.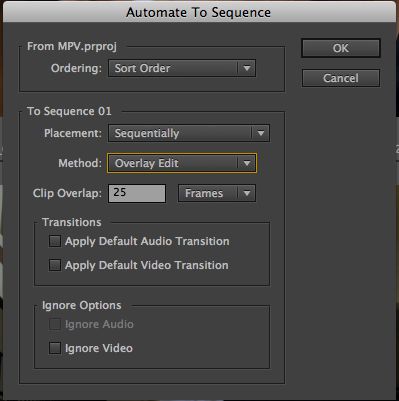 Paso 8 - Revisar la Corte
Así que ahora su edición es en la línea de tiempo y realmente se necesita para ver cómo ha funcionado para usted. Antes de jugar la edición de nuevo, hay una característica más nuevo que explorar. Si ha utilizado Premiere antes, usted sabrá que la selección del monitor de salida y pulsar ~ hizo el panel de llenar la pantalla. No es correcto aunque la reproducción a pantalla completa ¿no?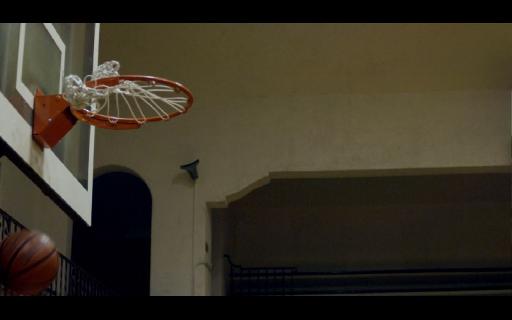 Ahora en CS6 presionando Control-~ le dará la reproducción a pantalla completa adecuada. Ha tomado Adobe mucho tiempo para traer un sobre que, pero por mi parte estoy agradecido.