Transform your Adobe Premiere CS6 video editing workflows with this rough cutting overview by David Smith.
Quindi, Adobe Premiere Pro CS6 arrivato l'anno scorso, e devo dire che è molto migliorata in precedenti incarnazioni. Uno dei punti di vendita che Adobe sta parlando è il miglioramento al ritmo del montaggio. Qualcosa che Apple affrontato con grande entusiasmo con il rilascio di Final Cut Pro X l'anno scorso. Adobe non hanno deluso nella loro risposta.
In questo articolo andremo a dare un'occhiata a un flusso di lavoro di editing nuovo CS6 in grado davvero di accelerare e semplificare il montaggio preliminare per qualsiasi editor.
Fase 1 - Ammirate il nuovo pannello Progetto
Ok, fermiamoci a guardare questo nuovo pannello di progetto migliore. La prima cosa da notare: le 16:09 icone, molto più chiari rispetto alle versioni precedenti, con meno ingombro.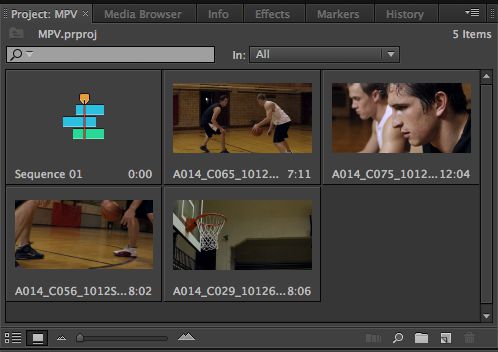 Assicurarsi che il pannello Progetto sia selezionato e premere il tasto ~ per attivare il pannello Progetto a tutto schermo. In questo modo sarà più facile vedere cosa sta succedendo lì dentro.
Fase 2 - Ciao a dire Hover Scrubbing
Utilizzando l'icona di zoom nel pannello progetto, ingrandire le icone in modo che i dettagli scatti sono molto più chiare.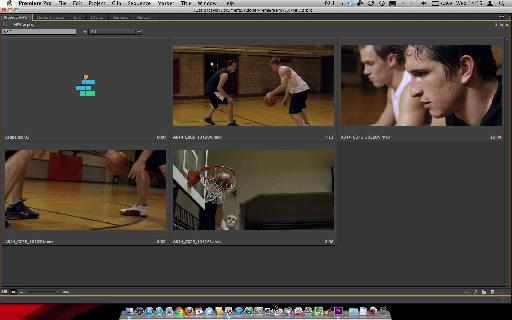 Spostare il cursore sulla prima icona e trascinare il mouse avanti e indietro per attivare la nuova funzionalità nota come Scrubbing Hover. Questa grande novità permette la visualizzazione di un contenuto scatti direttamente nel pannello Progetto, invece di caricare il colpo nel monitor Sorgente prima. Per chiunque abbia familiarità con FCP X questa funzionalità è la stessa di scrematura.
Fase 3 - Attivare la Timeline Mini
Tempo per un'altra caratteristica davvero cool nuovo. Fare clic sul primo clip è sufficiente posizionare scremato. Una nuova Timeline Mini appare alla base dell'icona. Ancora una volta, questa linea temporale mini è progettato per impedire di dover aprire una clip nel monitor Sorgente prima.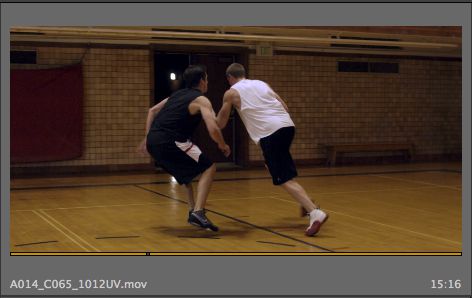 La funzione hover scremato non è disponibile con la linea temporale mini, ma la posizione della testina può essere rimosso, anche Spazio e J, K
Fase 4 - Mark alcuni clip
Usare la timeline mini e trovare la dentro e fuori i punti sulla clip. Io uso per segnare la O e per segnare il fuori (ancora mai usato il monitor sorgente ancora giusto?)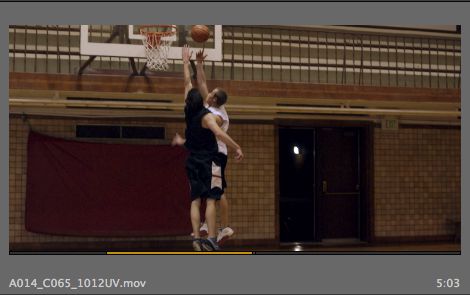 Proseguimento per le altre clip di marcatura di loro allo stesso modo, fino a quando tutti i clip sono pronti per un montaggio preliminare.
Fase 5 - Mettere in ordine i Shots
Ora ogni clip è contrassegnato nel pannello del progetto, (e non abbiamo mai dovuto perdere ancora tempo di caricamento di quelli del monitor sorgente, grazie Adobe) che possono essere inseriti in un ordine di modifica prima di essere aggiunto alla timeline.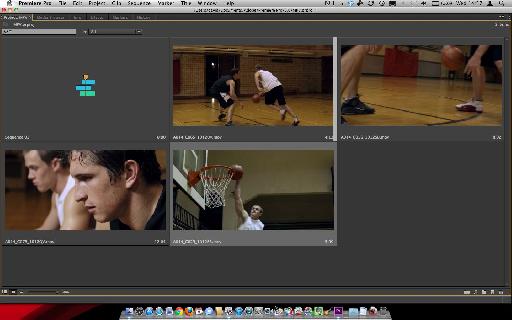 Pick up ogni icona e trascinarla nella posizione in griglia del pannello di progetto che il colpo avrebbe tenuto sulla timeline. Una barra bianca apparirà nella posizione quando la clip si svolge su di esso, una volta che la barra viene visualizzata, è possibile rilasciare la clip in posizione. Continuate fino a quando i colpi sono in ordine di modifica nel pannello di progetto.
Fase 6 - Aggiungere le clip nella timeline
Una volta che le riprese sono in ordine di modifica, selezionare tutti i colpi che si intende modificare utilizzando il tasto Control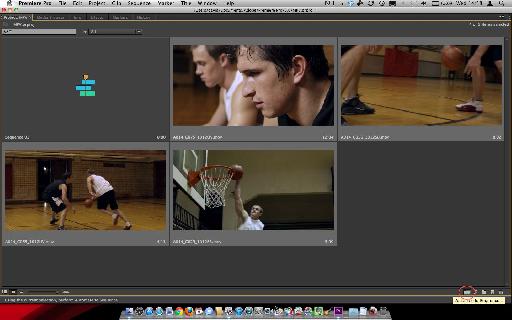 Una volta che le clip sono selezionati fare clic sul pulsante Automate to Sequence ai piedi del pannello progetto.
Fase 7 - Scegli i tuoi Opzioni
Viene visualizzata una finestra piena di domande sulla tua modifica automatizzati. Per ottenere un taglio grezzo, che, fondamentalmente, desidera inserire tutte le clip selezionate all'inizio della timeline, senza transizioni ecc Qui ci sono le impostazioni tipiche è necessario utilizzare.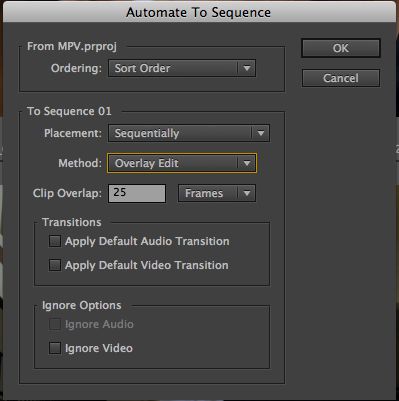 Fase 8 - Rivedere il taglio
Così ora il tuo edit è nella timeline e si ha realmente bisogno di vedere come ha funzionato per voi. Prima di riprodurre il montaggio posteriore, c'è una caratteristica più nuovo da esplorare. Se avete usato Premiere prima, si sa che la selezione del monitor di uscita e premendo ~ fatto il pannello riempire lo schermo. Non corretta riproduzione a schermo intero se no?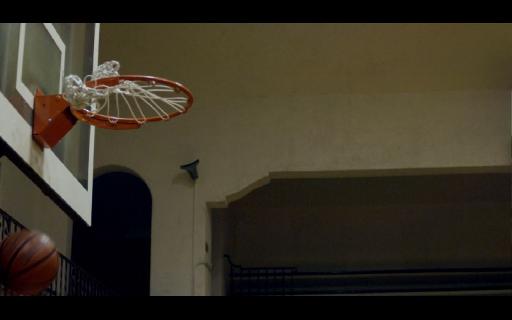 Ora, in CS6 premere Control-~ vi darà corretta riproduzione a schermo intero. C'è voluto molto tempo Adobe per portare quella circa, ma io per primo sono grato.