The "In" effect is still glitch and beat-sliced vocals. That's right all you electronica aficionados, we're talking stuttering. And Pro Tools' Transfuser does it all. Mike Watkinson demonstrates.
Transfuser è un formato RTAS strumento virtuale per Pro Tools che può essere acquistato come prodotto standalone o come parte del pacchetto di espansione dello strumento, che contiene tutti e cinque gli strumenti sviluppati dal team Digidesigns AIR. E 'stato intorno per qualche anno, ma è un potente strumento a sé stante che ho pensato che un buon momento per ricordare la sua esistenza e le sue abilità !

Che cosa fa?
Transfuser ti permette di creare e manipolare groove in tempo reale da beat-sincronizzazione, auto affettare e ricampionamento. Inoltre, consente di creare modelli da MIDI loop audio sulla fetta volo, e casuale pattern di batteria, ed è l'andare a plug-in Pro Tools per la creazione di balbuzie e altri effetti vocali che sono così richiesti al momento. Con il suo sequencer integrato, Transfuser sarebbe un ottimo strumento autonomo a sé stante, e in questo rapido sguardo ho intenzione di correre brevemente su alcune delle sue principali funzioni.
Drum Sequencer, Sintetizzatore, Slicer
Transfuser viene fornito con 2 GB di contenuto, costituito da tracce e campioni, per arrivare fino e funzionante, ma consente anche di utilizzare i propri campioni e audio introdotti direttamente da tracce di Pro Tools.
Per iniziare a trascinare una traccia dal browser sul lato sinistro dell'interfaccia Transfusers al riquadro Tracks (che è lo spazio vuoto nella parte superiore della finestra).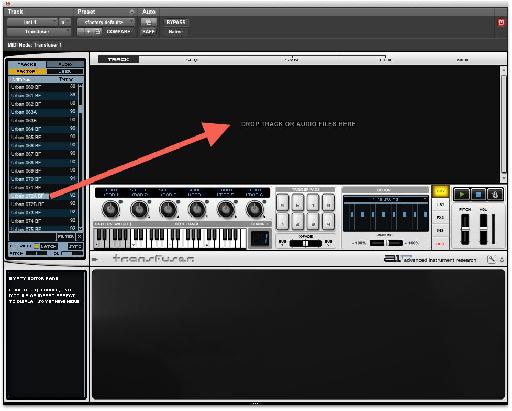 Una traccia preset consiste generalmente in un modulo Sequencer e di un sintetizzatore tamburo o affettatrice modulo campione. L'esempio qui illustrato ha quest'ultimo.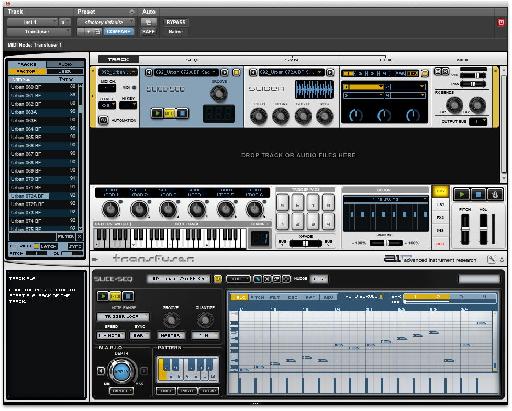 È possibile riprodurre la traccia utilizzando la tastiera MIDI o facendo clic sul pulsante di riproduzione nella Sequencer Slice.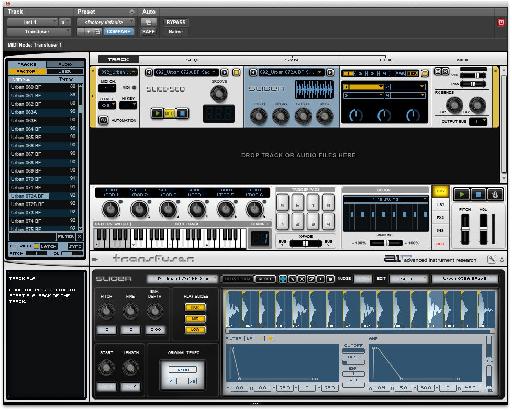 Il modulo Slicer
È inoltre possibile assegnare i filtri e modificare la busta ampiezza e pitch di ogni fetta
Drag & Drop
Trascinando i propri campioni dal Browser nel riquadro tracce consente di scegliere quale tipo di strumento (o traccia) per creare (vedi immagine sotto).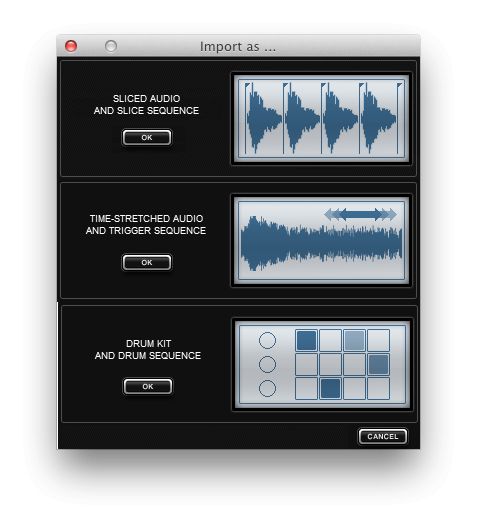 Scegli il tuo tipo di traccia
Scegliere le fette terza opzione l'audio e poi assegna ogni fetta a tamburo pad che permette di riprodurre le fette utilizzando la tastiera MIDI o il mouse.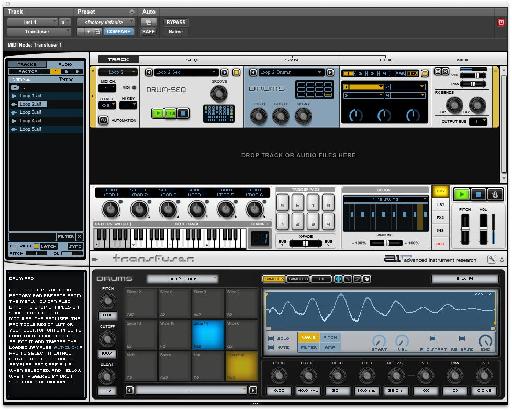 Il modulo di Drums
Effetti vocali
Un altro dei trucchi Transfusers è che è possibile trascinare e rilasciare l'audio dalla finestra Edit Pro Tools direttamente nel riquadro Tracce.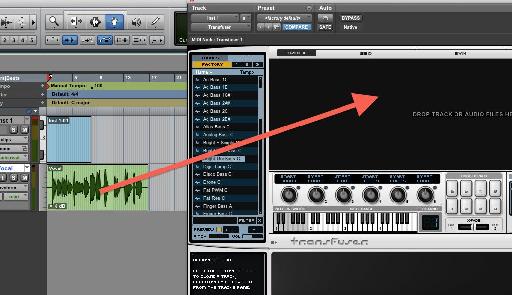 Trascinate e rilasciate dalle tracce audio in Pro Tools finestra Edit
For vocals, choose Time Stretch Audio and Trigger Sequence.

In the Phrase Synthesiser module you can add vocoder effects.

In the EFX module you can choose the Beat Cutter effect, which lets you manipulate the phrase with all sorts of DJ-style effects in real time by clicking with the mouse.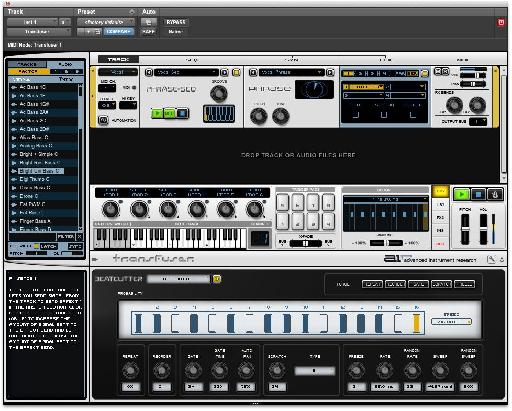 The Beat effetto Cutter
Come si può dire, Transfuser è uno strumento complesso con un emozionante caleidoscopio di beat-relativi trucchi, e abbiamo solo scalfito la superficie in questa breve panoramica. Vediamo l'ora di futuri articoli che vi insegneranno come ottenere il meglio da ogni funzione di Transfuser e usarlo per creare incredibili loop-based music. Chi lo sa, non può mai bisogno di un altro plug-in!