The "In" effect is still glitch and beat-sliced vocals. That's right all you electronica aficionados, we're talking stuttering. And Pro Tools' Transfuser does it all. Mike Watkinson demonstrates.
Transfuser é um instrumento de formato RTAS virtual para o Pro Tools que podem ser comprados como um produto independente ou como parte do Pacote de Expansão Instrumento, que contém todos os cinco instrumentos desenvolvidos pela equipe Digidesigns AIR. Tem sido em torno de alguns anos agora, mas é um instrumento tão poderoso em sua própria direita que eu pensei que um bom momento para lembrá-lo de sua existência e suas habilidades!

O que ele faz?
Transfuser permite criar e manipular sulcos em tempo real, batimento-a sincronização automática, corte e resampling. Ele também permite que você crie padrões MIDI de loops de áudio em tempo real fatia, e randomizar padrões de bateria, e é o ir para plug-in Pro Tools para a criação de gaguejar e outros efeitos vocais que são tão na demanda no momento. Com a sua própria base de sequenciador, Transfuser faria um excelente instrumento autônomo por direito próprio, e nesse olhar rápido eu pretendo executar brevemente sobre algumas de suas principais funções.
Sequencer de tambor, Synthesizer, Slicer
Transfuser vem com 2 GB de conteúdo, composto por músicas e samples, para chegar até você e em funcionamento, mas também permite que você use suas próprias amostras e áudio puxados diretamente de faixas em Pro Tools.
Para começar a arrastar uma faixa a partir do browser do lado esquerdo da interface Transfusers para o painel de Faixas (que é o espaço vazio na parte superior da janela).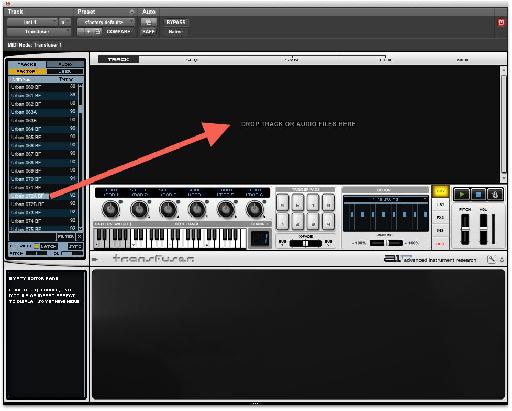 Uma faixa pré consiste tipicamente de um módulo sequenciador e ou sintetizador um tambor ou módulo slicer amostra. O exemplo mostrado aqui tem a este último.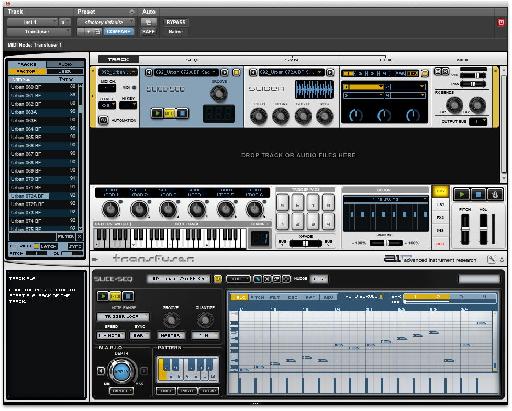 Você pode reproduzir a faixa com o seu teclado MIDI ou clicando no botão play no Sequencer Slice.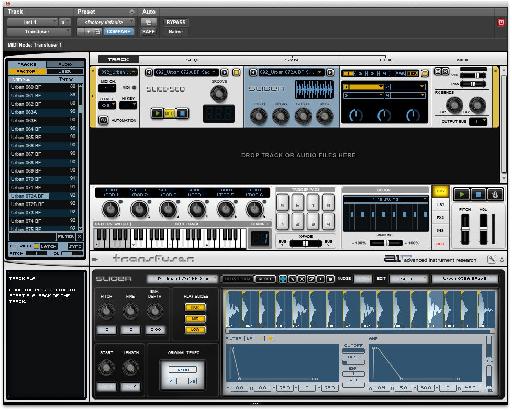 O módulo de Slicer
Você também pode atribuir filtros e alterar o envelope de amplitude e de afinação de cada fatia
Arrastar e soltar
Arrastando suas próprias amostras a partir do browser para o painel de faixas permite que você escolha que tipo de instrumento (ou pista) para criar (veja imagem abaixo).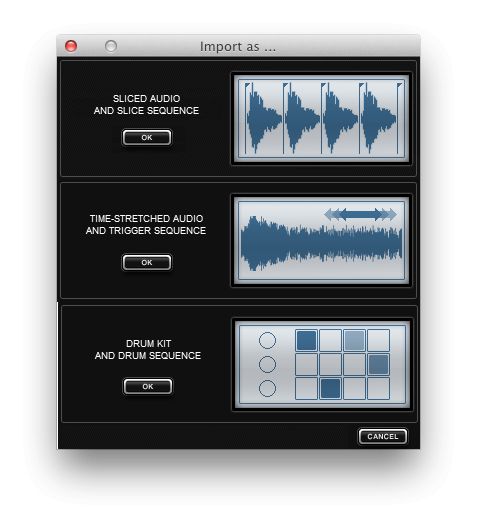 Escolha o tipo de pista
Escolhendo as fatias terceira opção até o áudio e, em seguida, atribui a cada fatia de tambor almofada que lhe permite reproduzir os cortes com o seu teclado MIDI ou o mouse.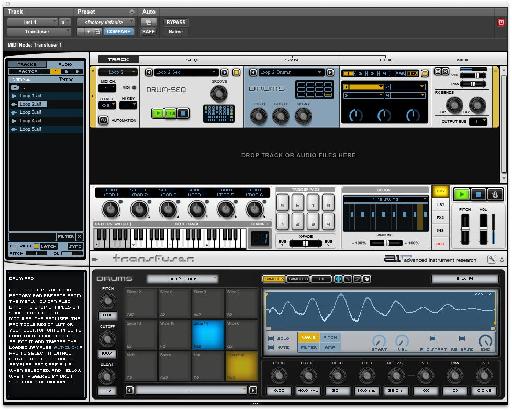 O módulo de Bateria
Efeitos vocais
Outro dos truques Transfusers é que você pode arrastar e soltar de áudio da janela de Pro Tools "Editar diretamente no painel Tracks.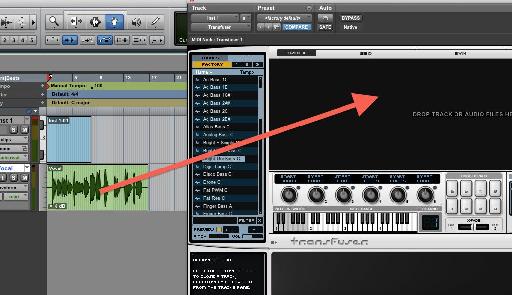 Arraste e solte a partir de faixas de áudio em Pro Tools janela Editar
For vocals, choose Time Stretch Audio and Trigger Sequence.

In the Phrase Synthesiser module you can add vocoder effects.

In the EFX module you can choose the Beat Cutter effect, which lets you manipulate the phrase with all sorts of DJ-style effects in real time by clicking with the mouse.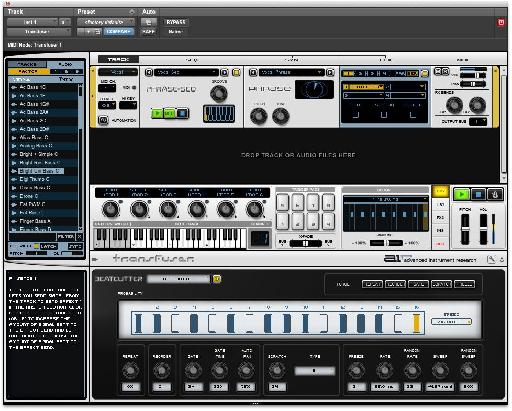 O efeito de corte da batida
Como você pode dizer, Transfuser é um instrumento complexo, com uma deslumbrante variedade de beat-relacionados truques, e nós apenas arranhamos a superfície neste breve panorama. Olhe para a frente para futuros artigos que ensinam como tirar o melhor proveito de cada função de Transfuser e usá-lo para criar uma música baseada em loops incrível. Quem sabe, você nunca pode precisar de outro plug-in!