When it comes to mixing your tracks, Reason features a big powerful mixer inside the box! Mo Volans demonstrates how to make the most of it with these mixing tips and tricks.
Reason ist nun ein vollwertiges DAW und mehr als geeignet für eine Vermischung Aufgaben selbst für die komplexesten Projekte. Wenn Sie Bewältigung Sitzungen mit höheren Anzahl von Tracks und viel Verarbeitung, müssen Sie ein paar Tipps, damit Sie organisiert bleiben und arbeiten an Ihrem Potenzial voll auszuschöpfen. Heres 5 Zeigern Sie auf die Form zu halten ...
Tipp 1 - Lösen der Mixer
Wenn Sie ernsthaft über Ihre Mischen sind, ist es sehr wahrscheinlich, dass Sie in einem Dual-Screen-Setup investiert. Auch Laptop-basierte Produzenten und Musiker für eine sekundäre Displays entscheiden, gibt die zusätzliche Immobilien, die Sie einen großen Überblick über Ihren Mix.
Grund nicht immer für Multi-Display-Installationen gerecht, aber jetzt können Sie einfach lösen zu irgendeinem Teil Ihres Projekts und verschieben Sie es um. Ich finde, dass in der Leichtathletik-schwere Projekte Abnehmen des Mischers ist der perfekte Weg, um den Überblick über whats going on zu halten. Sie können das gleiche mit der Hardware Rack tun, wenn Sie möchten. So oder so, sollten Sie es hilft Ihnen, auf einem komplexen Mix-Session bleiben.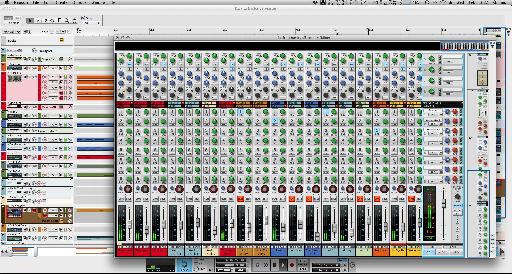 (Bild 1) Abnehmen Ihr Mischpult kann Wunder wirken.
Tipp 2 - Benennen Return Busse
Das mag wie eine einfache scheinen, aber Angabe von Gründen Rückkehr Busse Ihre Mischvorgang eine ganze Menge weicher zu machen. Ein Problem kann entstehen, wenn schnell um neue Busse während des Mischprozesses, wie sie gegeben sind Standardnamen.
Ive fand ich mich in Situationen mit 4 oder 5 Rückkehr Busse alle benannten Combinator. Dies ist ziemlich nutzlos, wenn sie versuchen, um herauszufinden, welche Art von Effekt sind für das Senden und du musst ständig verweisen auf das Rack.
Benennen Sie diese bad boys as you go sparen Sie Kopfschmerzen. Versuchen Sie, jeden Bus einen herausragenden Namen, oder zumindest nennen es etwas, das Sie daran erinnern, was genau Gruppe von Effekten von Ihnen verwendete.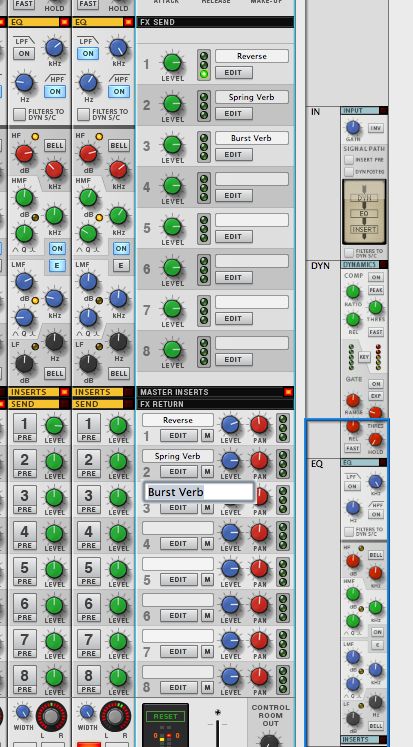 (Bild 2) die Benennung der Rückkehr Busse!
Tipp 3 - Get Into The Buss Compressor
Gründe Buss Kompressor ist ein Killer Prozessor. Nach dem Vorbild der legendären SSL G-Serie-Konsole Kompressor, ist es ganz einfach ein wesentlicher Mischwerkzeug. Dies ist sehr ähnlich zu den Wellen und UAD Modelle der gleichen Hardware.
Wenn Sie havent bereits dieses tolle Kompressor, seine Zeit, um es in Ihrem Mix zu gewöhnen. Auch wenn Sie nicht laufen ein Mastering-Kette leben kann dies mit einem bescheidenen Verhältnis und ein paar Dezibel der Gain-Reduzierung, den Zusammenhalt und Balance, um Ihre Mischung hinzufügen verwendet werden. Dont etwa über die Verarbeitung der Gesamtklang ist ungefähr so ​​transparent wie es nur geht zu kümmern.

(Bild 3) Gründe mächtigen Buss Compressor.
Tipp 4 - Splitter und Fusionen
Beim Arbeiten mit einer großen Anzahl von Spuren, wirst du am Ende mit einer großen Anzahl von Effekten, Prozessoren und Instrumente. Das ist eine Tatsache. Wie Sie mit der Vielzahl von Geräten beschäftigen in Ihrem Projekt wird entscheiden, wie reibungslos die Sitzung läuft.
Ich finde, dass, wenn Sie mit mehreren Geräten zu tun haben, werden Sie oft brauchen, um die gleiche Leistung (oder Eingangs-Signal) an der gleichen Stelle ausgeführt werden. Zum Beispiel, wenn Sie mit einer einzigen Trommel als Seitenkette Quelle getroffen werden, können Sie es verwenden, um mehrere Kompressoren gleichzeitig auslösen.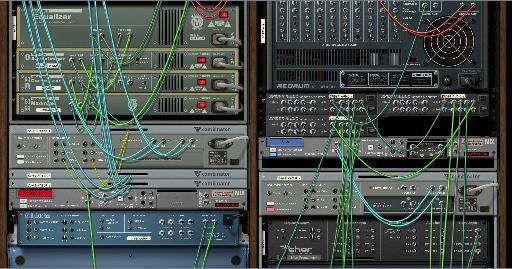 (Bild 4) Gründe Spider in Aktion.
Um dies zu tun, können Sie Gründe Spinne Geräten zu vervielfältigen, aufteilen und zusammenführen Audio-Streams. Bis Gruppe Kanäle richtig umgesetzt werden, ist dies über den besten Weg, um mehrere Audioquellen verwalten.
Tipp 5 - Organisieren Ihrer Mixer
Eine endgültige Workflow Spitze zu halten Ihr Mischpult organisiert und so kompakt wie möglich. Ein Weg dies zu tun ist, um alle Bereiche des Mischers Sie derzeit Arent zusammenbrechen. Durch einfaches Doppelklicken auf einen bestimmten Bereich der Konsole, wird es zusammenbrechen aus der Sicht und geben Ihnen eine viel überschaubaren Gebiet zu arbeiten.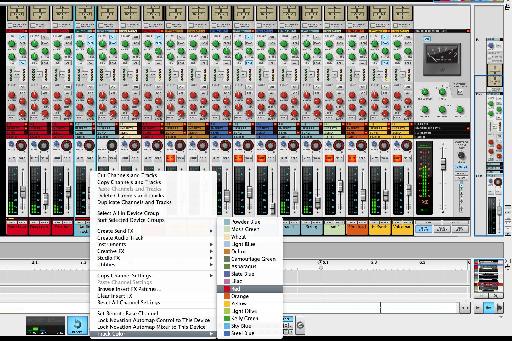 (Pic 5) Reduzieren und Färben verschiedenen Spuren.
Sie sollten auch in Farbe zu versuchen, und nennen Sie die Titel mit, wie Sie gehen arbeiten. Diese fast selbstverständlich, aber sollte Ihnen helfen, zusammen eine viel klarere Mischen Sitzung.