Us Reason cats spend a lot of time slinging those cables all over the place and stacking effects to get that unique sound that makes a lead, bass, loop, or whatever you're working on. But, with all...
Nosotros Razón gatos pasan mucho tiempo arrojando los cables por todo el lugar y el apilamiento efectos para conseguir ese sonido único que lo hace un lugar, bajo, de lazo, o lo que sea youre trabajando. Pero, con todo ese tiempo que se gasta la creación de los impresionantes efectos, es posible que desee tener en cuenta:
Usted las puede utilizar en otras canciones otra vez!
Piense en eso! En lugar de recrear uno de sus efectos de primera necesidad para cada canción, ¿No sería mejor para guardarlo. Además, cuando el ahorro, ¿No sería maravilloso para guardarlo con un poco más, podríamos decir, la capacidad de modificar?
Aquí es donde el
Aquí está el truco:
01 - Etiqueta de Primeros
Antes de seguir adelante, asegúrese de que la etiqueta los componentes necesarios de la cadena de efectos. Es posible que tenga algunas pistas sobre lo que es lo que más adelante. Simplemente escriba en la cinta adhesiva sobre cada uno de los componentes.

02 - Verificar los efectos son autónomos

Hay situaciones en las que pueda estar usando un LFO de un dispositivo de la razón de una manera que normalmente te podría pensar que lo utilizan. Hey, eso es parte del encanto, ¿no? Pero, si usted se olvide de incluir el dispositivo en este truco, no lo puedo trabajar, y usted dice a sí mismo, ya sabes, esto sonaba tan grande en aquella canción, por lo que suena como el culo de esta canción?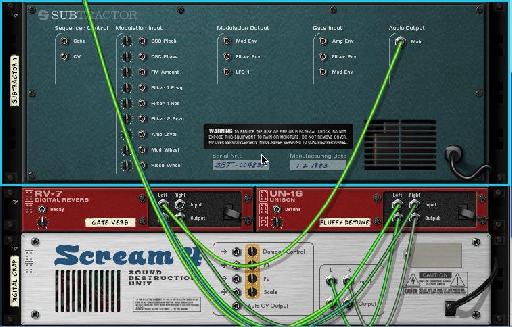 O algo por el estilo. Pulse la tecla Tab, volveos bastidor de edad alrededor y asegúrese de que te enviaban olvidar nada!
03 - Combine!
Bueno, vamos a hacer que esta cosa móvil. Mantenga presionada la tecla Mayús y haga clic en todos los dispositivos que desea guardar! Cuando estás terminado, presione Combine!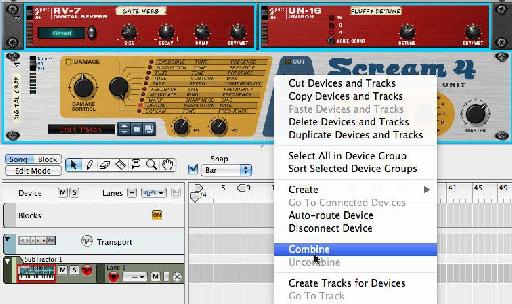 04 - Aislar Funciones Necesarias
Bien, ahora youve hecho un combinador de su programa de efectos. Es posible que desee pasar por ahora y localizar todas las funciones necesarias que realmente hacen que este parche de zumbido, o simplemente añadir algunas opciones que usted puede desear para su posterior al alcance fácil. Rotativos y botones son la mejor forma de hacerlo.
Digamos que usted lo desea, puede añadir un poco de la decadencia posterior, o aumentar los niveles de seco / húmedo, etc Abra el Programador Combinator y destacar el procesador de efectos que tiene la función que desee.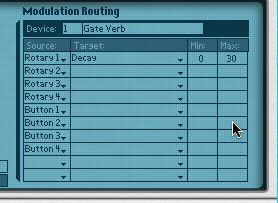 Una vez seleccionado, sólo tiene que añadir en la cantidad más alta y la menor cantidad de caries que lo que pueda desear para este efecto.
05 - Enjuague y Repita
Recuerde que el Combinator tiene múltiples botones! Usted puede utilizar más de uno y obtener algunos efectos de su viejo favorito que nunca se creyó posible sólo por ajustes. ¡Pruébalo!
Una vez que hayas tiene todas las asignaciones de mando es posible que desea, asegúrese de guardar en un directorio donde guardar las muestras favoritas, archivos de canción favorita, etc Tal vez incluso hacer un corte corto, o añadir una ubicación para el navegador de la Razón.
Al tener un conjunto de efectos de la firma parches, youll ser capaz de producir canciones más rápida y con una apariencia mayor de esmalte. Antes de que usted lo sepa, usted es el tipo de rigor para obtener un determinado sonido!
Ah, y si necesita más trucos con la Combinator, consulte