Us Reason cats spend a lot of time slinging those cables all over the place and stacking effects to get that unique sound that makes a lead, bass, loop, or whatever you're working on. But, with all...
Ci Motivo gatti spendere un sacco di tempo imbracatura questi cavi in tutto il luogo e accatastamento degli effetti per ottenere quel suono unico che lo portano, basso, loop, o qualsiasi altra cosa youre lavorando. Ma, con tutto quel tempo speso creare quegli effetti impressionante, si potrebbe prendere in considerazione:
Si possono utilizzare in altre canzoni ancora una volta!
Pensateci! Invece di ricreare uno dei tuoi effetti di base per ogni canzone, wouldnt sarebbe meglio per salvarlo. Inoltre, quando il risparmio, wouldnt sarebbe meraviglioso per salvarlo con un po ', diciamo Tweak-capacità ?
Questo è dove il
Heres il trucco:
01 - prima etichetta
Prima di procedere oltre, assicurarsi che si etichetta i componenti necessari della vostra catena di effetti. Potrebbero aver bisogno di indizi utili a capire cosa significa quello che in seguito. Basta digitare il nastro adesivo su ogni piccola componente.

02 - Effetti Verificare sono autonomi

Ci sono situazioni in cui si stia utilizzando un LFO da un dispositivo ragione in un modo che si wouldnt normalmente pensare di usarlo. Hey, thats parte del fascino, vero? Ma, se si dimentica di inserire il dispositivo in questo trucco, esso non funzionerà , e ti dici a te stesso, Sai, questa sembrava così grande in quella canzone, perché suona come il culo su questa canzone?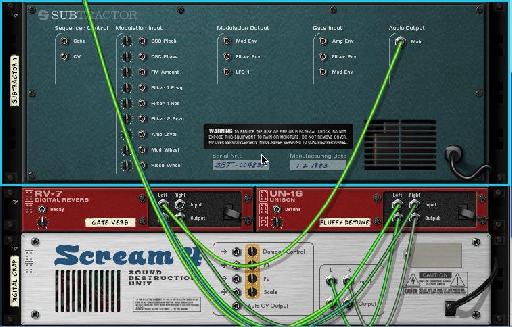 O qualcosa del genere. Premere il tasto Tab, girare a voi cremagliera vecchio intorno e assicurati di arent dimenticare nulla!
03 - Combina!
Ok, lascia fare questa cosa mobile. Tenere premuto il tasto Shift e cliccate su tutti i dispositivi che si desidera conservare! Quando sei finito, premete Combina!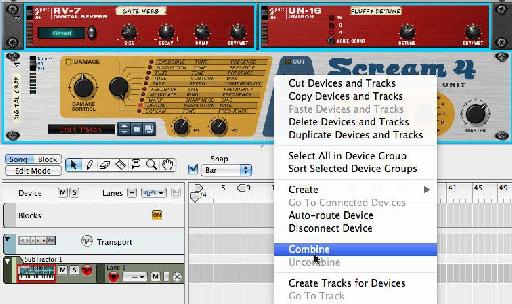 04 - Isolare le funzioni necessarie
Okay, ora youve fatto un Combinator della patch effetto. Si consiglia di passare subito e individuare tutte le funzioni necessarie che davvero fare questo ronzio patch, o semplicemente aggiungere alcune opzioni che può essere utile per un successivo alla portata facile. Rotatorie e pulsanti sono il modo migliore per farlo.
Diciamo che si potrebbe voler aggiungere un po 'di decadimento più tardi, o aumentare i livelli secco / umido, ecc Aprire il programmatore Combinator ed evidenziare il processore di effetti che ha la funzione che si desidera.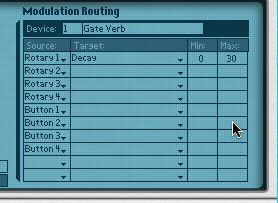 Una volta selezionato, è sufficiente aggiungere in quantità elevata e l'importo più basso di degrado che si può desiderare per questo effetto.
05 - Sciacquare e ripetere
Ricordate il Combinator ha manopole di più! È possibile utilizzare più di uno e ottenere alcuni effetti dal vostro preferito vecchio che non avete mai pensato possibile solo modificando. Provalo!
Una volta youve ha ottenuto tutte le assegnazioni manopola possibile che si desidera, fare in modo di salvare in una directory dove tieni i campioni preferiti, file musicali preferiti, ecc Forse anche fare un taglio corto, o aggiungere un percorso al browser Ragione.
Avendo un insieme di patch firma effetti, youll essere in grado di produrre canzoni più veloce, con una parvenza di maggiore polacco. Prima che lo conosciate, youre il go-to guy per un certo suono!
Oh, e se avete bisogno di più trucchi con il Combinator, controllare