Virtual Analog synths aren't just great for creating bass patches and pads, they can also be put to work on drum and percussion sounds too. Creating these sorts of patches is...
Sintetizadores analógicos virtuales enviaban genial para la creación de parches y pastillas de bajo, también pueden ser puestos a trabajar en el tambor y la percusión también. La creación de este tipo de parches no es realmente un gran salto de la programación de los instrumentos básicos y puede utilizar casi cualquier sintetizador por ahí.

En este consejo he utilizado Razones Thor sintetizador Polysonic para crear un éxito basado en el ruido de percusión que se pueden transformar fácilmente en otros sonidos utilizable.

Paso 1 - Configuración osciladores

Hacer sonidos de percusión utilizando sintetizadores es bastante simple. Lo más importante es centrarse en si se va a hacer un sonido afinado o atonal. En este caso quiero que el sonido para trabajar en cualquier proyecto, por lo que la enfermedad esté usando un generador de ruido como mi fuente de sonido.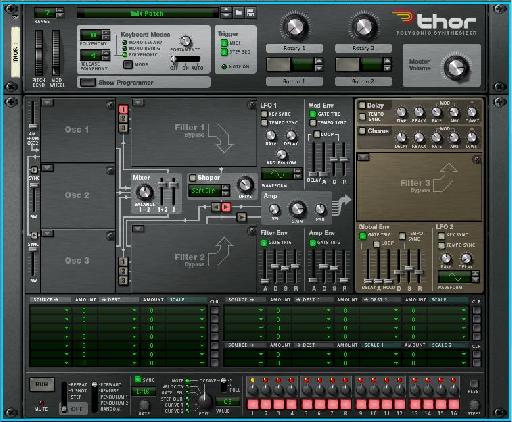 Thor se ha inicializado
Empecé con un inicializado Thor aquí y luego se activa un oscilador de ruido basados. Esto es casi todo y hacer en esta área para crear una serie de diferentes accesos auténtico sonido de sintetizador de percusión basado.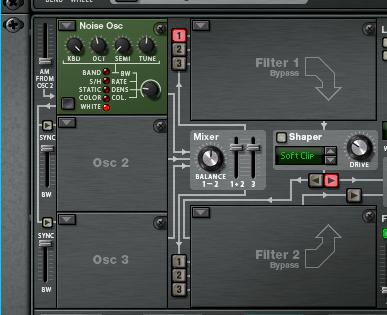 Un solo oscilador primas ruido blanco se activa
El ruido se reproduce en su estado natural:
[Audio id = "6267"]

Paso 2 - Ajuste de los sobres y filtros

Por supuesto que no podemos crear sonidos de percusión con los osciladores solos, así necesitan algunas herramientas de configuración de sonido que se emplearán. En este caso estoy usando un sobre de atenuación en función de filtrado y algunos de luz.

Sobres de atenuación en función son quizás la parte más importante de la creación de sonidos de percusión con cualquier sintetizador. Esencialmente un sobre de atenuación en función usa una extremadamente baja sostener establecimiento y se desintegra a un nivel bajo si una tecla está pulsada o liberada. Esto genera el sonido de batería más realista posible.

En este caso también he añadido una cantidad decente de liberación para que nuestro ruido basados ​​en el anillo de efecto. Un filtro de paso bajo resonante, con una cantidad saludable de la unidad fue utilizada para añadir armónicos extra a nuestro éxito ruido.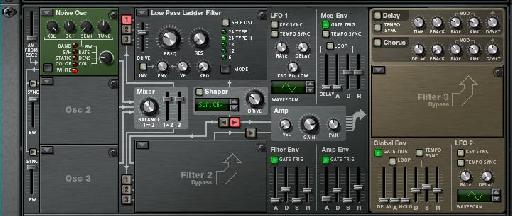 Algunos ajustes básicos para el filtro y sobre hacer una gran diferencia
El filtro fue modulada por la envolvente de filtro utilizando la configuración de la decadencia muy similar basado en la envolvente de amplitud dedicada. Todo esto se suma a un sonido de percusión muy rápido que puede ser rápidamente convertido en sombreros de alta o de un golpe-como trampa.
El ruido se convierte en un efecto de percusión:
[Audio id = "6268"]

Paso 3 - Agregar Ajustes y Efectos

Nos pueden rápida y fácilmente a su vez este tipo de sonido a otro efecto de percusión por ajustar la envolvente de amplitud. Usted puede oír que sólo la apertura de nuestro tiempo libre cambia la percusión apuñalar a un sombrero / platillos como el sonido. Simple pero muy eficaz!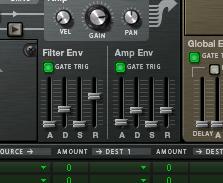 Ligeramente ajustar algunos parámetros que tienen un plato como el sonido
El golpe de ruido se edita el sonido más parecido a un platillo de sintetizador:
[Audio id = "6266"]

¿Necesita más consejos y trucos? Echa un vistazo a esta amplia gama de tutoriales razón .