What are pads anyway? You probably know them as the droning quarter note, half note, whole note progressions you'll hear low in the background of slower songs to fill up more space. You may have heard
Was sind Pads überhaupt? Sie wissen wahrscheinlich, sie als das Dröhnen Viertel, halbe Note, ganze Note Progressionen youll hören im Hintergrund des langsameren Songs zu füllen mehr Raum niedrig. Sie können diese auf der Vorderseite eines Roxy Music Ballade auch gehört haben. Überall dort, wo youve stoßen können, müssen Sie wissen, dass sie praktisch zu haben sind und für die Erstellung von Tiefe in Ihre spärliche Mischungen, die für den extra Sehnsucht sind groß ... etwas.
Thor ist meisterhaft für diese, und in diesem schnellen Tipp, werde Im, Ihnen zu zeigen, wie man ein herrlich üppigen warmen Pad in erstellen Reason Thor mit sehr wenig Aufwand. Wenn kämpft mit einer Spur, die eine Menge leerer Raum das ist wirklich unangenehm ist youre, geben diesem einen Versuch mit ein paar gehaltene Noten!
01 - Initialize Thor
Beim ersten Start von Thor, müssen Sie einen Patch, um Thor vorinstalliert, weil eine Einstellung in Reasons Preferences aufgerufen, Load Default Sounds in New Device. Wenn Ihr Thor sagt etwas anderes als Init Patch, auf dem Gerät mit der rechten Maustaste und wählen Sie Initialisieren Patch aus dem Kontextmenü.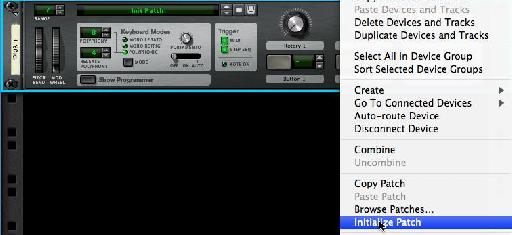 02 - Zeige Programmer-Taste
Ja, das ist ein einfacher Schritt, aber ein notwendiges. Drücken Sie die Karte Programmer-Taste.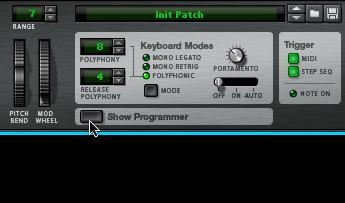 03 - siehe oben die Analog Osc
Wenn Sie den nach unten zeigenden Pfeil neben dem, wo es heißt Analog Osc klicken, erhalten youll ein Dropdown-Menü. Wählen Sie Multi-Osc.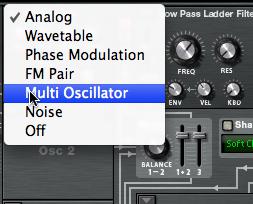 04 - Passen Sie die Amp Envelope
Unter dem Amp Envelope Sektion erhöhen Ein Schieber (auch als Angriff bezeichnet), um 870ms.
Heben Sie den R Schieber (auch als Release genannt) auf 2,12 s.
05 - Filter für Geschmack
Okay, an dieser Stelle youve bekam einen ziemlich üppigen Polster. Aber, Frequenz-weise kann es nicht passen zu deinem Track perfekt. Hier Absenkung der Frequenz Regler auf der Low Pass Filter nützlich sein kann. Damit entfernen Sie einige der härteren, oberen Frequenzen des Pads, und lassen Sie es sich tief im Mix. Wenn ihre Zugabe zu viel Schlamm, an den Staat Variable-Filter einschalten und auf BP (Bandpass)-Modus. Dies wird hohen und niedrigen Frequenzen gleichzeitig geschnitten und hilft Ihnen, Ihre Pad-Sound sitzen direkt in den Mix.
06 - Chorus

Wenn Sie die Einstellungen vor, um ein wenig dünn, zu finden oder Sie wollen ein Pad, dass viel mehr üppig ist, versuchen Sie, den Chorus in Thor.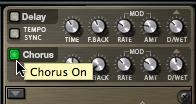 Dies ermöglicht eine wesentlich dicker das Pad, so dass es viel mehr eine fette, saftige Gefühl.
07 - A Little Extra?

Wenn Sie eine ätherische fühlen wollen, auf die Verzögerung der Reihe! Bei beiden Effekten, können Sie Einstellungen vornehmen, bis Sie das Pad perfekt erhalten. Wenn du dir sicher arent einfach schalten Sie sie ab und sehen, ob ohne Effekte funktioniert besser als mit Effekten.

Auch wenn Sie mit Reason in Rewire-Modus können Sie entscheiden, einen Drittwirkung verwenden, um Fichte die Pad-Sound auch!