What are pads anyway? You probably know them as the droning quarter note, half note, whole note progressions you'll hear low in the background of slower songs to fill up more space. You may have heard
¿Qué son las pastillas de todas formas? Es probable que los conocen como la negra zumbido, la mitad de la nota, progresiones de toda nota youll oye baja en el fondo de canciones más lentas de llenar más espacio. Es posible que haya escuchado en la parte delantera de una balada de Roxy Music también. Dondequiera que youve llegado a través de ellos, debe saber que son útiles para tener, y son ideales para crear profundidad en sus mezclas dispersas que tienen muchas ganas de que extra ... algo.
Thor es magistral para esto, y en este consejo, voy a mostrar cómo crear una compresa caliente maravillosamente exuberante de Thor de Reason con muy poco esfuerzo. Si usted está luchando con una pista que tiene un montón de espacio vacío eso es muy incómodo, darle una oportunidad con las notas sostenidas pocos!
01 - Iniciar Thor
La primera vez que el lanzamiento de Thor, es posible que tenga un parche pre-cargado en Thor, debido a un ajuste en las razones Preferencias llamada, sonidos de carga por defecto en el nuevo dispositivo. Si el Thor dice otra cosa que el parche de inicialización, haga clic en el dispositivo y seleccione Inicializar parche en el menú contextual.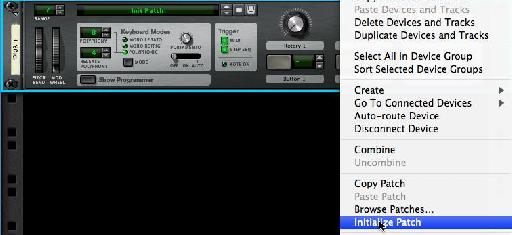 02 - Mostrar botón Programador
Sí, este es un paso fácil, pero necesaria. Pulse el botón Mostrar programador.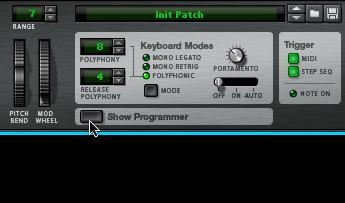 03 - Mira por encima del oscilador analógico
Al hacer clic en la flecha que apunta hacia abajo junto a donde dice oscilador analógico, usted conseguirá un menú desplegable. Seleccione Multi-Osc.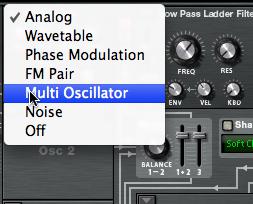 04 - Ajuste su envolvente de amplitud
En virtud de la Sección de envolvente de amplitud elevar el deslizador A (también conocido como ataque) a 870ms.
Elevar el deslizador R (también conocida como Release) a 2,12 s.
05 - Filtro de Sabor
Bueno, en este punto youve consiguió un teclado bastante exuberante. Sin embargo, la frecuencia en cuanto a que no pueden encajar en la pista perfectamente. Aquí es donde bajar el deslizador de frecuencia en el filtro de paso bajo puede ser útil. Esto eliminará algunos de los más duros, las frecuencias más altas de la almohadilla, y dejar que repose bajo en la mezcla. Si la adición de lodo que, cambie el filtro variable de estado y cambiar a BP (Band Pass) de modo. Esto reducirá las frecuencias altas y bajas y al mismo tiempo ayudar a que su sonido de pad sentado dentro de su mezcla.
06 - Coro

Si usted encuentra los valores anteriores a ser un poco más delgada, o si quiere un pad que es mucho más exuberante, intente activar el Coro dentro de Thor.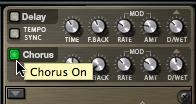 Esto será de gran espesar la plataforma, dando mucho más de un sentimiento Phat, exuberante.
07 - un poco más?

Si desea un ambiente más etéreo, a su vez sobre la demora! En ambos efectos, es posible que desee ajustar la configuración hasta que usted consigue la plataforma perfecta. Si te enviaban seguro, sólo tiene que desactivar y ver si sin efectos funciona mejor que con los efectos.

Además, si está ejecutando la razón en el modo ReWire, tiene la opción de utilizar un efecto de terceras partes para arreglar el sonido de pad también!