What are pads anyway? You probably know them as the droning quarter note, half note, whole note progressions you'll hear low in the background of slower songs to fill up more space. You may have heard
Quels sont coussinets de toute façon? Vous les connaissez sans doute comme la note bourdonnante trimestre, la moitié noter les progressions note entière youll entendre bas dans le fond de chansons plus lentes à se remplir plus d'espace. Vous les avez peut entendre à l'avant d'une ballade de Roxy Music ainsi. Partout où vous rentrez les croise, vous devez savoir qu'ils sont à portée de main à avoir, et sont parfaits pour la création de la profondeur dans vos mixages clairsemés qui sont nostalgie de ce supplément ... quelque chose.
Thor est magistrale pour cela, et dans cette astuce, Im vais vous montrer comment créer un pad merveilleusement luxuriante chaud dans Thor de Reason avec peu d'effort. Si vous êtes aux prises avec une piste qui a beaucoup d'espace vide des thats vraiment inconfortable, opter pour cette solution avec quelques notes soutenue!
01 - Initialiser Thor
Lors du premier lancement de Thor, vous pouvez avoir un patch pré-chargés pour Thor en raison d'une mise en Raisons Préférences appelé, sons par défaut de charge en un nouveau périphérique. Si votre Thor dit autre chose que Patch Init, clic-droit sur le périphérique et choisissez Initialiser patch dans le menu contextuel.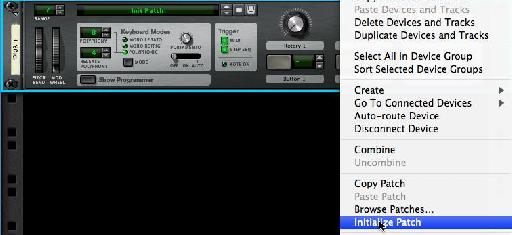 02 - Bouton Montrer Programmeur
Ouais, c'est une étape facile, mais nécessaire. Appuyez sur le bouton programmeur Show.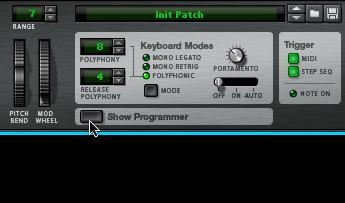 03 - Regardez au-dessus de la CVMO analogique
Lorsque vous cliquez sur la flèche pointant vers le bas à côté d'où il est dit Osc analogique, youll obtenir un menu déroulant. Sélectionnez Multi-Osc.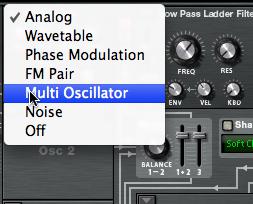 04 - Régler votre enveloppe Amp
Sous la section enveloppe Amp élever le curseur A (aussi connu comme Attaque) pour 870ms.
Soulevez le curseur R (aussi connu comme Release) à 2,12 s.
05 - Filtre à Goût
Bon, à ce point youve a obtenu un tampon assez luxuriante. Mais, la fréquence-sage, il peut ne pas cadrer avec votre piste parfaitement. C'est là que baisser le curseur de fréquence sur le filtre passe-bas peut être utile. Cela permettra d'éliminer certains des plus dures de l', les fréquences supérieures de la garniture, et laisser reposer faible dans le mix. Si sa ajoutant à la boue bien, passez au filtre variable d'état et passer à BP (Band Pass) mode. Cela permettra de réduire les fréquences hautes et basses simultanément et aider à obtenir le son de votre pad assis juste à l'intérieur de votre mix.
06 - Chorus

Si vous trouvez les paramètres ci-dessus pour être un peu mince, ou si vous voulez un pad qui est beaucoup plus luxuriante, essayez d'activer au sein du Chœur de Thor.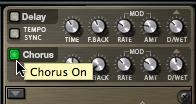 Cela contribuera grandement à épaissir le pad, ce qui lui donne beaucoup plus d'un phat, le sentiment luxuriante.
07 - un peu plus?

Si vous voulez un sens plus éthérée, tournez sur le retard! Avec ces deux effets, vous pouvez ajuster les paramètres jusqu'à ce que vous obtenez le pad parfait. Si vous n'en doute, il suffit de les désactiver et voir si, sans effets fonctionne mieux que des effets.

Aussi, si vous utilisez Reason en mode ReWire, vous pouvez choisir d'utiliser un effet de tiers pour embellir le son pad aussi!