What are pads anyway? You probably know them as the droning quarter note, half note, whole note progressions you'll hear low in the background of slower songs to fill up more space. You may have heard
Quais são as almofadas de qualquer maneira? Você provavelmente conhece-los como a semínima droning, meia nota, progressões semibreve youll ouvir baixo no fundo de músicas mais lentas para preencher mais espaço. Você pode ouvi-los na frente de uma balada Roxy Music também. Onde quer que você veio através deles, você deve saber que eles são úteis para ter, e são ótimos para a criação de profundidade em suas mixagens esparsas que estão torcendo para que extra ... alguma coisa.
Thor é magistral para isso, e nesta dica rápida, Im indo mostrar-lhe como criar uma almofada maravilhosamente exuberantes quente no Thor Reason com muito pouco esforço. Se você está lutando com uma faixa que tem um monte de espaço vazio que é realmente desconfortável, tentar dar um presente com algumas notas sustentada!
01 - Inicializar Thor
Quando você abrir Thor, você pode ter um patch pré-carregado no Thor por causa de uma configuração em Preferências Razões chamado, Sounds padrão de carga no novo dispositivo. Se o seu Thor diz outra coisa senão patch Init, botão direito do mouse no dispositivo e escolha Initialize patch a partir do menu contextual.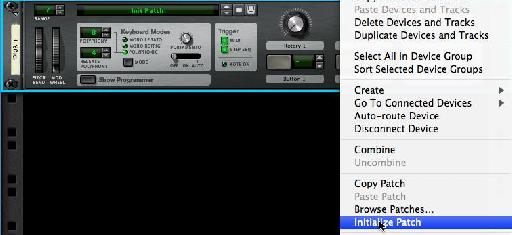 02 - Botão Programador Mostrar
Sim, este é um passo fácil, mas uma condição necessária. Pressione o botão Programador Show.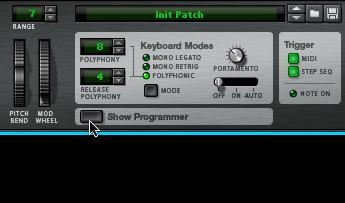 03 - Olhe Acima do Osc analógica
Quando você clique na seta apontando para baixo ao lado de onde diz Osc Analog, você começará um menu suspenso. Selecione Multi-Osc.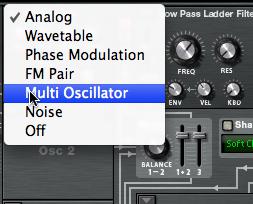 04 - Ajustar o seu Envelope Amp
No âmbito da secção Amp Envelope levantar a barra A (também conhecido como ataque) para 870ms.
Aumentar o controle deslizante R (também conhecido como Release) para 2,12 s.
05 - Filtro para Taste
Ok, neste momento você começou uma almofada bastante exuberante. Mas, freqüência sábio pode não caber dentro com sua trilha perfeitamente. Este é o lugar onde baixar o controle deslizante a frequência do filtro passa-baixo pode vir a calhar. Isto irá remover algumas das mais duras, as freqüências superior do pad, e deixe descansar baixo na mistura. Se a sua adição à lama muito, mude para o filtro variável de estado e mudar para o modo de BP (Pass Band). Isto irá diminuir frequências altas e baixas ao mesmo tempo e ajudar o seu som pad sentado dentro do seu mix.
06 - Chorus

Se você encontrar as configurações acima de ser um pouco fina, ou você quer uma almofada que é muito mais exuberante, tente ativar o Chorus dentro de Thor.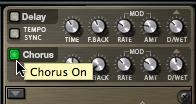 Esta será uma grande engrossar o bloco, dando-lhe muito mais do que um sentimento, phat exuberante.
07 - um pouco mais?

Se você quiser um toque mais etérea, ligue o atraso! Com ambos os efeitos, você pode querer ajustar as configurações até chegar a almofada perfeita. Se você não é certo, simplesmente desligá-los e ver se sem efeitos funciona melhor do que com os efeitos.

Além disso, se você estiver executando o Reason em modo Rewire, você pode optar por usar um efeito de terceiros para enfeitar o som pad também!