When it comes to processing your sounds there are literally endless lists of plug-ins to choose from. With all this choice it's quite likely that you've overlooked one key device in your collection, t
Cuando se trata de procesar los sonidos no son literalmente infinitas listas de plug-ins para elegir. Con toda esta opción es muy probable que haya pasado por alto un dispositivo clave para su colección, el sintetizador.
Any soft synth that can accept an incoming audio stream can be used as a signal processor of some kind. Most DAWs feature an instrument capable of processing audio in this way and Reason's 'Thor' is an excellent example. So let's take a look at how we go about setting things up...

01 - Configuración de la ruta de señal
No importa qué sintetizador que utiliza para procesar el audio, lo primero que tendrás que hacer es configurar el enrutamiento de modo que el sintetizador puede recibir audio. Por supuesto, el método de esta ruta es variable, pero en realidad Thor disponen de entradas de audio.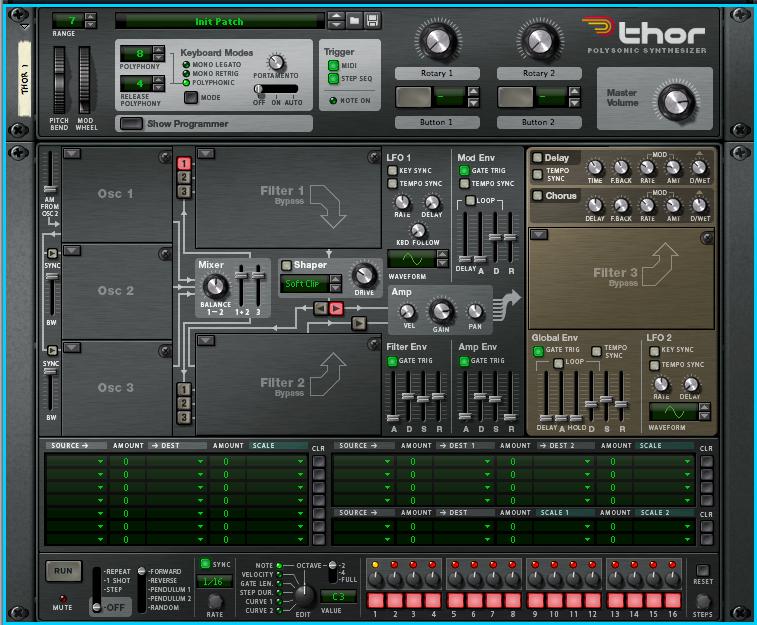 Audio 1 - bucle sin procesar:
[Audio id = "1025"]
Puede alimentar a su sintetizador con cualquier fuente de sonido que te gusta, en este caso he utilizado los resultados de un reproductor de Dr. OctoRex bucle. El loop de batería para ser procesado se alimenta directamente en las entradas de Thor, por supuesto, usted puede usar las salidas auxiliares de una mesa de mezclas, si lo prefiere.

02 - Enrutamiento interno
Con el audio que se introduce en el sintetizador que ahora puede realizar cualquier ruta interna que se necesita. Cuando se utiliza Thor esto se logra mediante el uso de la matriz de modulación instrumentos. Las entradas de audio se seleccionan como fuente, y las entradas de filtro N º 3 como su destino.
Una vez que esta conexión se realiza de inmediato debe escuchar los sonidos que se envían a través del circuito de filtro. Ahora estamos listos para empezar a procesar el audio.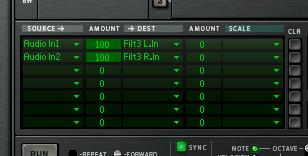 03 - La aplicación de nuestro proceso
En la mayoría de los casos, el sintetizador usará sus filtros y efectos de la sección de tratar cualquier señal de audio entrante. Thor no es una excepción a esta regla y utiliza un dedicado, filtro multi-modo y una sección de efectos múltiples, como un procesador.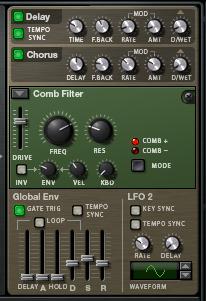 El filtro permite aplicar todos los tradicionales pasan de baja resonancia y efectos de paso alto basado en que se puede esperar, pero también hay unos pocos modos inesperados aquí. El filtro de peine es especialmente eficaz y puede generar un gran efecto metálico que realmente mejora nuestra pista de batería aquí.
Algunos coro y retardo también se agrega aquí para añadir dimensión extra. Cualquiera que sea sintetizador está utilizando bien vale la pena tomarse el tiempo para experimentar con esta técnica, ya que es una alternativa sólida a efectos de procesamiento estándar.
De interés extra tratar la modulación de la corte de los filtros con un LFO, envolvente o incluso un controlador externo. He utilizado el LFO Thor aquí para crear un barrido simple.
Audio 2 - bucle final procesados:
[Audio id = "1029"]
¿Quieres saber más sobre Thor? Echa un vistazo a la Razón 5 103 - Thor: Maestro de todos los sintetizadores !