One of the issues when designing visuals is not being able to see your concept... in real-world scenarios. Well, now you can thanks to Joshua Distler's critically acclaimed Context.
Created by designer and Apple alum Joshua Distler, LiveSurface Context is a ground-breaking software application for the Mac that allows designers to see their concepts in real-world environments while they design. Context links with Adobe Illustrator to allow designers to see their design ideas in real-world settings, without leaving Illustrator.
Joshua has worked with numerous firms including IDEO, MetaDesign, Studio Dumbar, Wolff Olins and Apple. During his years at Apple he was instrumental in the design of packaging for a number of generations of iPod, Macintosh and iMac.
With tight deadlines and shrinking budgets placing a constant strain on the design process, Context helps to make concept realization faster, cheaper and more true-to-life across a variety of applications. Designed by a designer for designers, Context takes the WYSIWYG paradigm to a new level.
Context has already earned accolades from graphics guru Erik Spiekermann and top designers at iconic creative agencies such as Mother and Wolff Olins. Beta testers have compared it to the shift in the industry during which designers transitioned from working in black-and-white to working in color.
I was also intrigued to find out whether Context is really a game-changing tool for designers. Working with Illustrator every day I was curious to see if Context can make my work easier and more effective. In short, I was blown away. Read on to find out more.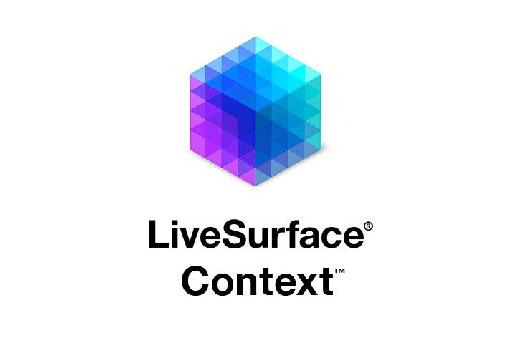 What is it all about?
Context is useful to designers in many disciplines'"graphic, packaging, interior, web and more'"who need to realize a concept quickly in order to test its viability and pitch concepts to clients who often don't know what they want until they see it. Without requiring users to switch applications or laboriously photograph and Photoshop (and re-Photoshop) flat images at the last minute, Context lets designers generate and view their work in real environments. It eliminates guess-work and mock-up time while expanding creative exploration and testing.
At launch, the Context Surface Store features more than 350 surfaces, and, with the help of a proprietary (and patented) set of authoring tools which expedite surface creation, LiveSurface will continue to evolve the Surface Store at a gallop.
The structure of each Context image consists of an embedded 3D surface and multiple layers that control lighting, masking, shadows and reflections. Even surface softness, which determines how deep a foil stamp will be imprinted, is meticulously included.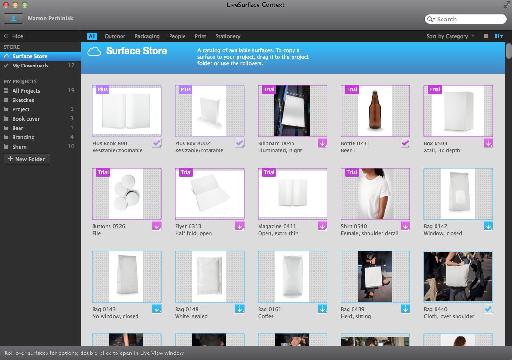 How to use your Illustrator artwork in Context?
The whole workflow is very simple and effective. It was designed with tight deadlines in mind helping designers to concentrate on the creative process, instead of wasting time on repetitive tasks, like creating and recreating product visuals.
First of all you need to create a new project in Context. Then you can start downloading surfaces from the Context Surface Store by just simply drag-and-dropping them into your project folder.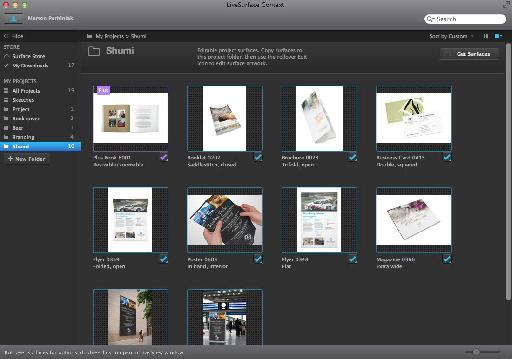 Once you have a surface in your project folder you can double-click on it to open the Live View window: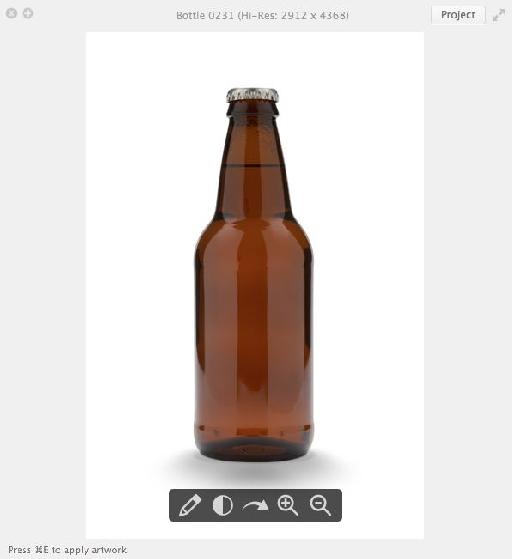 In this window you can click on the Edit option to open up the Illustrator document. You will find guides and instructions where to place your artwork, which you want to feature on the visual. Once you install Context, it will also add a panel to Illustrator called LiveSurface Context Link, which you can find from the Window menu: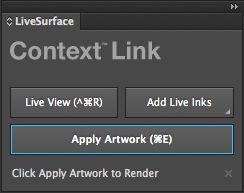 Once you place your artwork into the document you can check how it looks on the product visual by clicking on Apply Artwork in the Context Link panel or by pressing Command-E. It is very easy to reposition or scale your artwork as you can test it immediately by keep pressing the same keyboard shortcut after each change: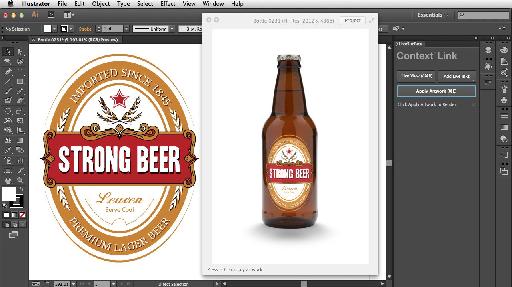 When you are happy with the way your visual looks like, you can close the Illustrator document as it is automatically saved by Context into the project folder together with the surface. In case you want to keep the document in another folder on your computer of course you can save a duplicate of it at any time.
To save the product visual into an image file, you just need to choose Export from the Live View tools. The default option for image export is high-quality TIFF, but you can choose to export into JPG and PNG formats as well. You can also choose to use different sizes than the original and whether to include transparency or not: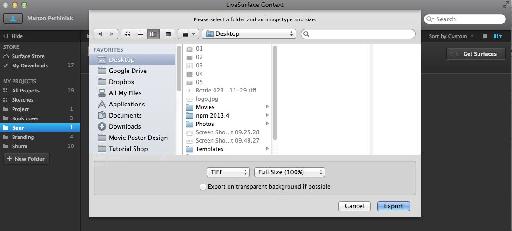 But there's more'¦
Apart from this highly convenient workflow, Context offers some additional features, which makes this application really stand out.
There is an option for all the surfaces to Adjust them further once you applied your Illustrator artwork on them. The amount of adjustments available differs from surface to surface, but generally you can change the lighting, the background color and the object shadow's intensity: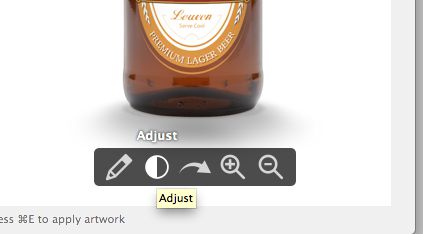 There are a couple of Plus surfaces where you can also change the size of the product and rotate them around to find a view best for showcasing your product: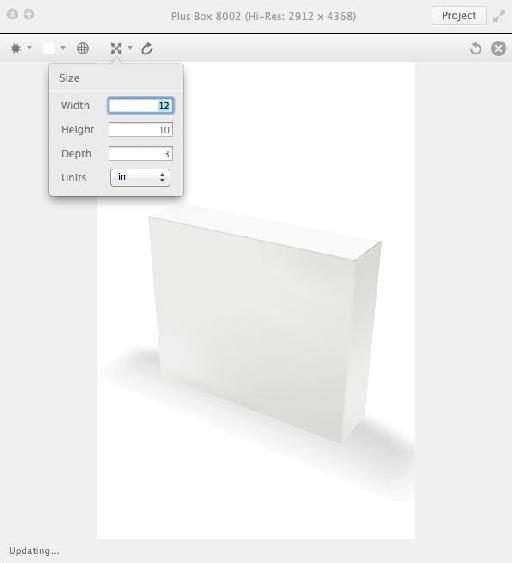 You can also use Live Inks while in Illustrator to simulate special printing techniques such as Debossing, Embossing, Chrome Foil, Gold Foil, Hologram, Gloss Varnish, Matte Varnish, Letterpress and much more: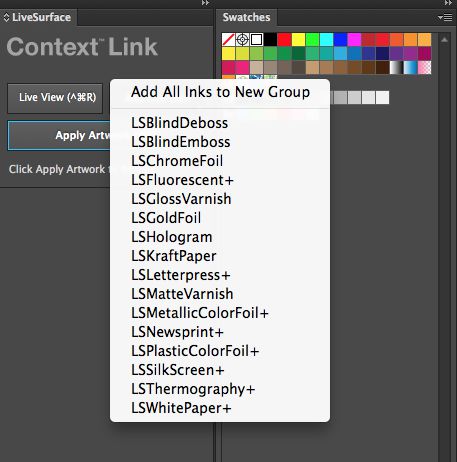 To use Live Inks, you just have to select them from the Context Link panel, which will add them to your Swatches panel. Once you apply these Live Ink swatches to your artwork they will have their special effect visible in the Live View window.
Here is an example of a gold foil logo on a box surface: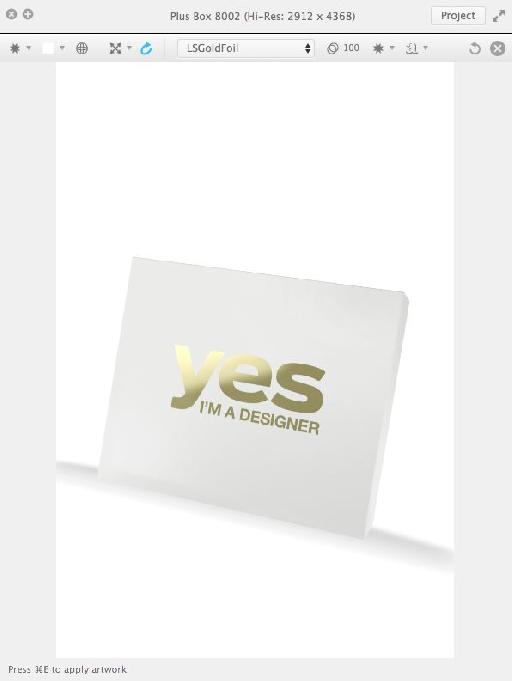 How to get it?
If you are interested to try LiveSurface Context you can get it for free and use it for a month. In the trial version you will have a limited set of surfaces that you can use, but it will give you a good idea of how it works.
You can download the application here:
These are your options when you are creating your account: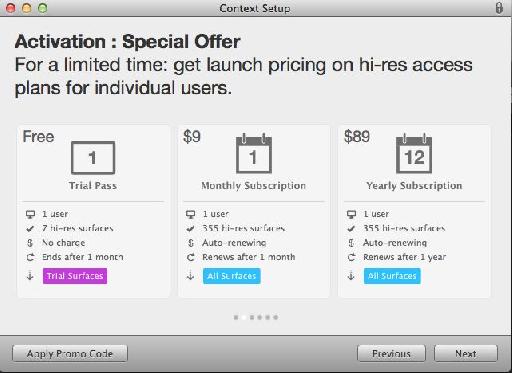 I hope this review will motivate you to try this application out and see how it can improve your Illustrator design workflow. It changed the quality of my presentations to my clients a lot and eventually that led to recommendations and more work.
Thanks a lot to Joshua Distler for this great application! I can't imagine creating product visuals anymore without LiveSurface Context.