Adobe's latest updates for Photoshop, InDesign and Illustrator come with some excellent new features. Iain Anderson breaks down the important ones in this review.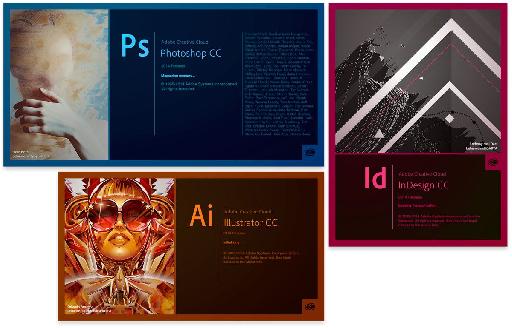 Introduction
It might have felt like a slow start, but recently Adobe have sped up their development cycle and are delivering new versions of their key applications faster than ever before. In June, we saw updates to most of the major Creative Cloud applications. Now, in October, they've been updated again, and this time there are some key features which cut across all the apps, and updates to the mobile apps which could really help your workflow. Let's dig in once again and see what's new'"other than the splash screens.
Creative Cloud Libraries
Common to Photoshop and Illustrator, the new web-based Creative Cloud Libraries feature will let you create and store your colors, brushes, text styles, bitmap and vector images in one place, then access them from Illustrator and from Adobe's mobile apps.
The Libraries panel allows you to create a new library, then either drag artwork directly into the panel (just like in an InDesign Library) or press one of the new dedicated buttons to add a text style, a color, and so on. It's an ideal way to develop a virtual style guide that's easy to apply across a suite of artwork in different apps.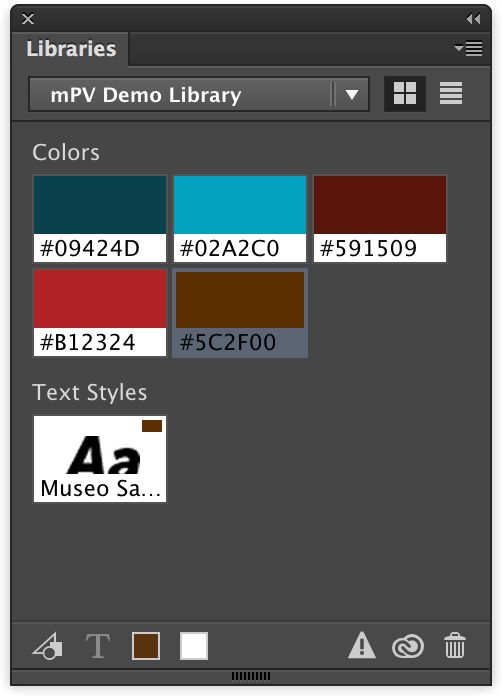 Why yes, I would like to use these colors together in both apps.
For example, you could pick a color in Photoshop, add it to the Library, then take that into Illustrator's Color Guide panel to generate a suite of colors that work well together, then finally add those colors back to the Library. Though you can't share libraries yet, it's still a useful way to keep apps on one or more of your machines in sync.
Photoshop: better 3D, Generator, SVG and more
http://www.adobe.com/au/products/photoshop/features.html

Returning to Photoshop proper, the 3D printing feature has gained some updates, and now has the ability to pause a COLLADA animation in order to print the pose at any particular frame. Support for 3D printers and service providers has been expanded, and 3D PDF is now supported for exporting.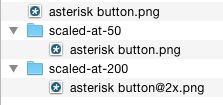 Generating these files from a single source PSD is easier than ever.
Generator has been around for a little while, but until now you've had to name your layers with a specific coded suffix to be able to take advantage of its instant-PNG-export goodness. No more: the new Extract Assets feature makes it all manageable.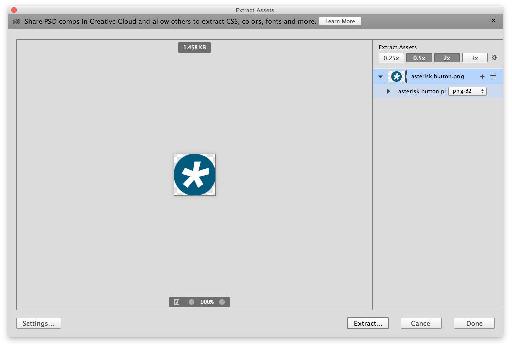 The fresh UI for Generator: Extract Assets.
Right-click on a layer or layer group and choose Extract Assets, then tick the sizes of the icons you'd like to export. Even better'"look for settings in the bottom left corner, then tick to automatically export new PNGs when the PSD changes.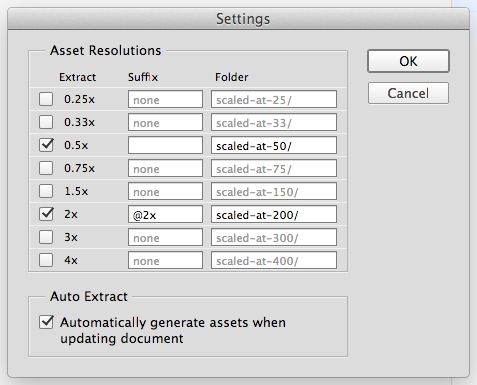 Extract Assets has a settings dialog if you need it.
As usual, you'll want to use vectors to define shapes if you plan to export at 2x or 3x their natural size, but you can now also export to SVG from Generator or the newer, prettier Extract Assets dialog.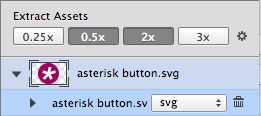 SVG export is also easy.
One note: if you're including text in your symbols, you may wish to convert it to shapes first.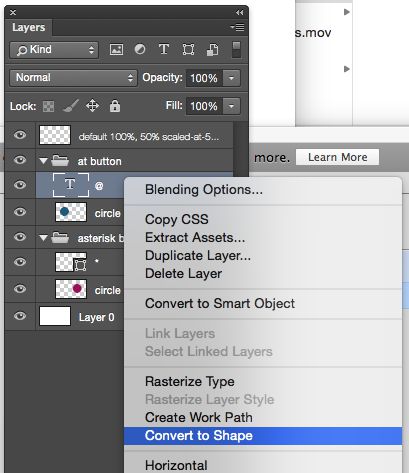 If you leave a symbol as native text, it's not going to appear in your exported SVG.
Illustrator: new tools, better text
http://www.adobe.com/au/products/illustrator/features.html

It's been a while since we saw a whole new tool in any of these apps, but today's the day. There's a whole new way to draw paths in the form of the Curvature Tool. If you never came to grips with the Pen Tool as a way to draw curves, this is may be your new best friend.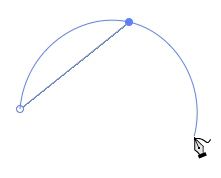 The Curvature Tool '" not bad at all.
With the Curvature Tool in hand, click and drag to set a new curved anchor, or double-click to set a new corner anchor. New points can be added to an existing path by clicking, and converted by double-clicking. It's quite intuitive, and while I like it a lot, time will tell if years of habits can be overcome.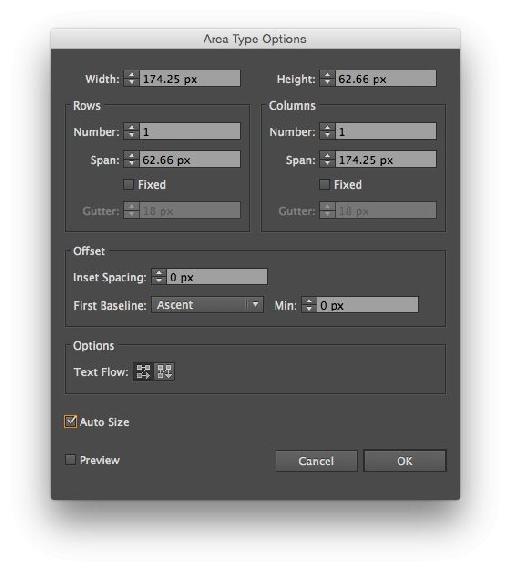 The Auto-Size checkbox is the new feature you're looking for.
Area text boxes (AKA 'paragraph text') can now auto-size, growing to contain all the text placed within them. If overset text has been bugging you, it shouldn't any more.

The Animation panel now works in EPUB, and you preview it too.
InDesign: color theme tools, EPUB interactivity
http://www.adobe.com/au/products/indesign/features.html
Firstly, and excitingly, the Animation panel now works for EPUBs with fixed layout, and not just for SWF export. Secondly, and also excitingly, there's a new preview panel which allows you to see what your EPUB is going to look like, in much the same way that the SWF Preview or DPS Previews do. Thirdly, there are improvements to tables of contents, ligatures and more in EPUBs. While the standard is still new and there are still features to be added, it's great that so much has been added so quickly.

Selecting this artwork with the Color Theme tool lets you extract its colors easily.
There's another new tool here, the Color Theme Tool, which allows you to gather colors from your artwork, store them in a new Color Group, and share them to other apps via Adobe Color '" once called Kuler.

Color Themes are a neat extension of the Kuler concept.
Mobile apps: updated and brand new
http://www.adobe.com/au/creativecloud/catalog/mobile.html

Kuler was once a mobile app, and it's now one of many mobile apps which complement the desktop apps far more closely than before. While they deserve closer attention, your Creative Cloud subscription now gives you access to these iOS apps:
Color CC: the new Kuler, which works with almost all the Adobe apps

Shape CC: take a photo, then trace it to vector

Brush CC: take a photo, then convert it to a brush (for Illustrator, Photoshop or Sketch)

Illustrator Draw: vector freeform sketching

Illustrator Line: vector geometric precision drawing, with shapes and grids

Photoshop Sketch: natural drawing with custom brushes

Photoshop Mix: non-destructive enhancements and compositing that can be passed back to the full Photoshop

Some of these work on iPhone, all work on iPad, and none of them on Android.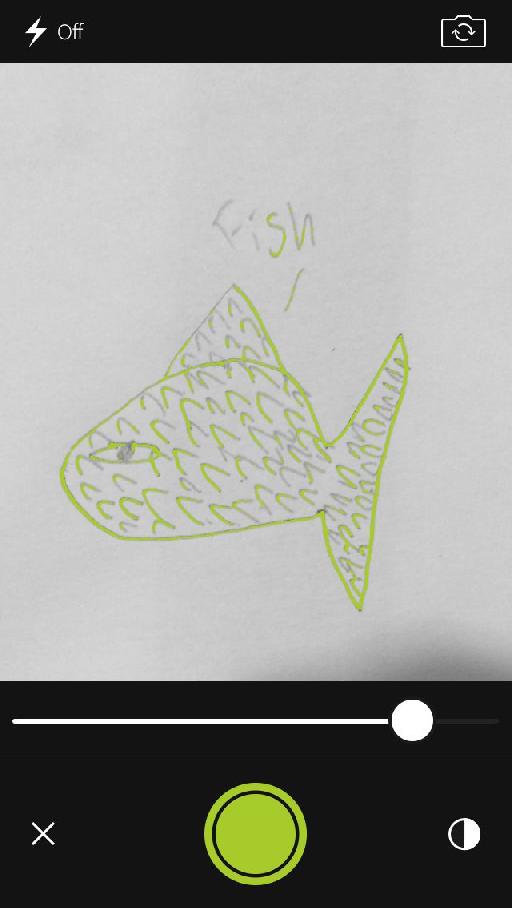 Here's a fish my daughter drew, in the process of being traced by Shape CC on iPhone.
Conclusion
There's lots to love in the new updates, and the CC apps are now better integrated than ever. While it's been possible to use Illustrator to trace artwork for years, brush, shape and color creation has never been as accessible as the new mobile apps make it. If you have CC, grab the new updates now, and get busy on your iPad too'"it could be a valuable part of your workflow. Enjoy!