There's much more potential with panorama than fixed positions across the stereo field. The Sound Tutor explores this dedicated device to get the most from your pan.
Cableguys
Wide Band
PanShaper nimmt alle Funktionen von PanCake 2 , aber dupliziert sie über ein Multi-Band - Set-up. Obwohl die LFO-Typ und Geschwindigkeit global ist, haben drei Bands ihre eigene Modulationskurve und Breite beträgt für einzelne Zwicken, so dass man auf drei verschiedenen pan-Muster kann auf einen Klang angewendet werden. Wenn es darum geht, Auto-Pan-Plug-Ins als stereoizing Werkzeug über einen besonderen Effekt zu verwenden, müssen Sie zwischen dem ursprünglichen Signal zum Ausgleich seiner Integrität und die Höhe der Schwenkbewegung angewendet zu halten. Mit einem Multi-Band-Set-up wie PanShaper, ähnlich wie ein Multiband-Kompressor, es
LFO Power
Das Herz von PanShaper ist der LFO, die läuft in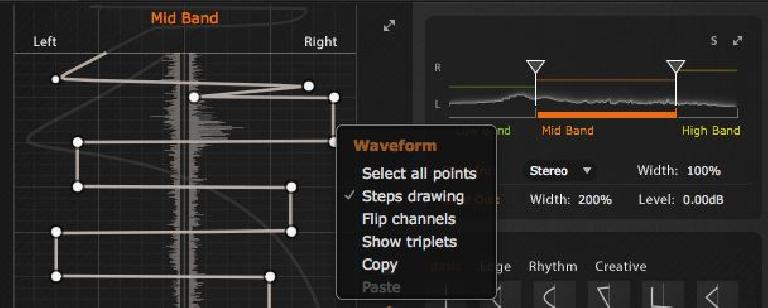 Schritt Zeichnung kann wie ein Step-Sequenzer angewendet werden, die sehr leicht rhythmische Arbeit macht zu realisieren.
Application in Practice
Zwar gibt es ein Online-Handbuch ist, enthält die Hilfetextfeld innerhalb des Plug-in genügend Informationen, um den Benutzer zu sagen, was alles tut, wie die Maus über die einzelnen Parameter und die Fläche der GUI gibt. Die Cross-Over-Filter für die Band-Split kann entweder ein 6 eingestellt werden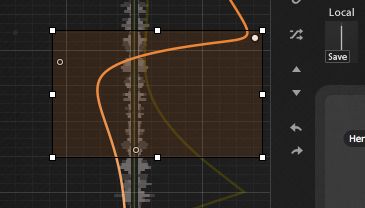 Mit Shift-Linksklick und ziehen, können Sie mehrere Punkte der Modulationskurve markieren und entweder sie bewegen oder den markierten Inhalt Skew Skew durch das umgebende Feld Umformung.
Insgesamt, wenn ich
Schauen Sie über The Sound Tutor
Preis:
Pro:
Nachteile:
Web: