There's much more potential with panorama than fixed positions across the stereo field. The Sound Tutor explores this dedicated device to get the most from your pan.
Cableguys
Wide Band
PanShaper adquiere todas las características de torta 2, pero ellos duplica a través de un multi-banda de puesta a punto. Aunque el tipo y la velocidad de LFO es global, tres bandas tienen sus propias cantidades curva de modulación y anchura para ajustar individual, por lo que uno a tres patrones diferentes de pan se pueden aplicar a un solo sonido. Cuando se trata de usar panorámica automática plug-ins como una herramienta stereoizing más de un efecto especial, es necesario equilibrar entre la señal original para mantener su integridad y la cantidad de movimiento pan aplicado. Con un multi-banda de puesta a punto como PanShaper, al igual que un compresor multi-banda,
LFO Power
El corazón de PanShaper es el LFO que se ejecuta en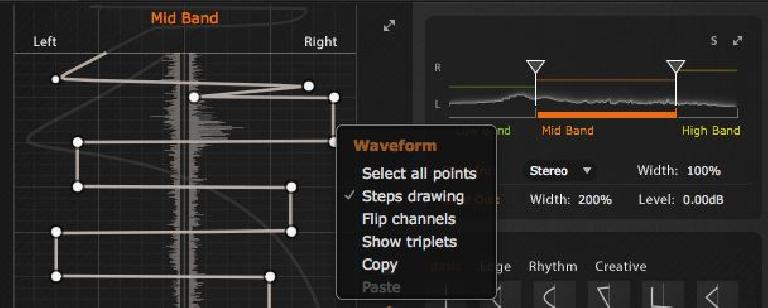 Dibujo paso puede ser aplicado como un secuenciador de pasos que hace el trabajo rítmico muy fácil de realizar.
Application in Practice
Aunque no es un manual en línea, el cuadro de texto de ayuda dentro del plug-in contiene suficiente información para indicar al usuario todo lo que hace que el ratón pasa por encima de cada parámetro y el área de la interfaz gráfica de usuario. Los filtros de cruce para el divisor de banda se pueden configurar con una 6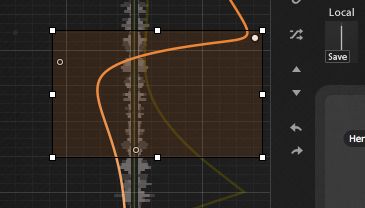 Con un cambio de clic izquierdo y arrastre, se puede resaltar varios puntos de la curva de modulación y, o bien moverlos o afectar el sesgo contenido de relieve mediante la remodelación de la caja circundante.
En general, cuando
Mira por encima del sonido tutor
Precio:
Pros:
contras:
web: