There's much more potential with panorama than fixed positions across the stereo field. The Sound Tutor explores this dedicated device to get the most from your pan.
CableGuys
Wide Band
PanShaper prend toutes les fonctionnalités de PanCake 2 , mais les doublons dans un multi-bandes set-up. Bien que le type LFO et le taux est global, trois bandes ont leurs propres courbes de modulation et la largeur des montants pour peaufinage individuelle, donc un à trois modèles de pan différents peuvent être appliqués à un seul son. Quand il vient à l'aide de plug-ins de panoramique automatique comme outil de stereoizing sur un effet spécial, vous devez équilibrer entre le signal original pour garder son intégrité et la quantité de mouvement pan appliqué. Avec un multi-bandes set-up comme PanShaper, un peu comme un compresseur multi-bandes, il
LFO Power
Le cœur de PanShaper est le LFO qui coule dans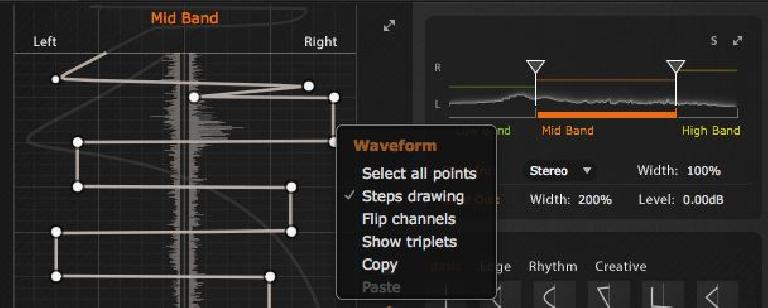 Étape Dessin peut être appliqué comme une étape-séquenceur qui rend le travail rythmique très facile à réaliser.
Application in Practice
Bien qu'il y ait un manuel en ligne, la zone de texte d'aide dans le plug-in contient suffisamment d'informations pour dire à l'utilisateur ce que tout ce que fait la souris passe sur chaque paramètre et la zone de l'interface graphique. Les filtres cross-over pour la bande-split peut être réglé soit à un 6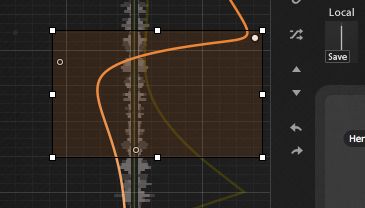 Avec un décalage clic gauche et faites glisser, vous pouvez mettre en évidence plusieurs points de la courbe de modulation et soit les déplacer ou incliner l'inclinaison du contenu mis en évidence par le remodelage de la zone environnante.
Dans l'ensemble, quand je
Regardez The Sound Tutor
Prix:
Plus:
Inconvénients:
Web: