There's much more potential with panorama than fixed positions across the stereo field. The Sound Tutor explores this dedicated device to get the most from your pan.
Cableguys
Wide Band
PanShaper assume tutte le caratteristiche di frittella 2 ma li duplica attraverso un set-up multi-banda. Anche se il tipo LFO e costa globale, tre bande hanno le proprie curve di modulazione e larghezza importi per tweaking individuale, in modo da uno a tre differenti modelli pan possono essere applicate ad un suono. Quando si tratta di utilizzare AUTO PAN plug-in come strumento stereoizing nel corso di un effetto speciale, è necessario bilanciare tra il segnale originale per mantenere la sua integrità e la quantità di movimento pan applicata. Con un set-up multi-band come PanShaper, molto simile a un compressore multi-band,
LFO Power
Il cuore del PanShaper è l'LFO che viene eseguito in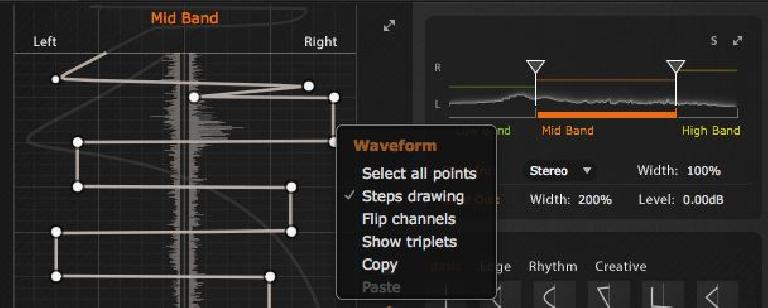 Passo disegno può essere applicato solo come un passo-sequencer, che rende il lavoro ritmico molto facile da realizzare.
Application in Practice
Anche se vi è un manuale in linea, la casella di testo di aiuto all'interno del plug-in contiene informazioni sufficienti per dire all'utente tutto ciò che fa come il mouse passa sopra ogni parametro e la zona della GUI. I filtri cross-over per la banda-split può essere impostato sia ad un 6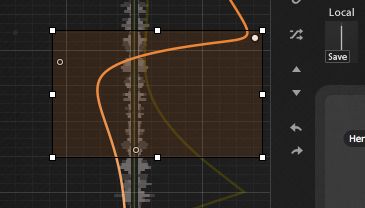 Con uno spostamento click sinistro e trascinare, è possibile evidenziare più punti della curva di modulazione e sia spostarli o inclinare il disallineamento contenuto evidenziato da rimodellare la casella circostante.
In generale, quando
Guardare oltre il suono Tutor
Prezzo:
pro:
Contro:
Web: