If you're looking for a slick and minimal DAW controller app for iPhone that's easy to set up and works with three major DAWs then this might be the app for you. Hollin Jones gets touchy with it.
There's no shortage of DAW controller apps, but Fader is elegant and fairly simple to use. Designed primarily for those recording solo sessions, it's intended to help you cut down on the running across the studio to continually tweak settings on your computer before sitting down again with your guitar. It's iPhone native but will of course run on iPads in compatibility mode and since its graphics are quite basic this doesn't look bad.
The app supports Logic, Pro Tools and Live and uses a Mackie Control template to communicate with the software'"a frequently-used approach. You will have to go into Audio MIDI Setup on your Mac and create a network session, after which the app will be able to see your computer on the local wi-fi network and connect to it. Windows users can do the same by installing the free rtpMIDI software which does the same task of providing a networked MIDI session.
Fade in
Once you have set up the control surface in your DAW by going into the relevant section and assigning it, communication between the computer and the app is established. Tested with Logic and Live this worked flawlessly'"I wasn't able to test it with Pro Tools. Once connected there are some controls to manipulate the project. Along the bottom is a row of transport controls and there's also a large jog/shuttle wheel for project navigation. At the top, timecode or bars and beats are displayed and you can use the arrows to navigate between tracks. Where they have been named the name is displayed in the app too which is helpful.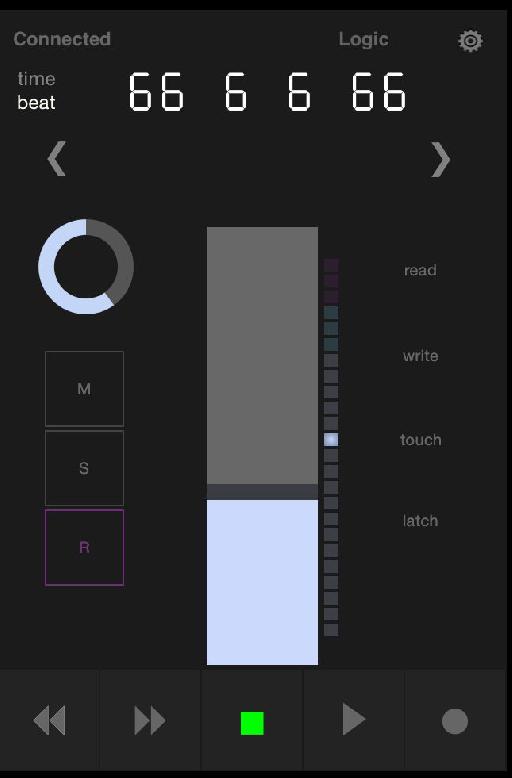 Swipe across and you get a large version of a track's fader as well as control over automation modes in Logic and Pro Tools. Swipe left to access the utility view and also navigate tracks and menus with up, down, left and right arrows. Trigger loop, click, track markers and window switching from here too. It's easy to get to grips with and although there was a tiny amount of latency, this turned out to disappear when I moved into a room that was closer to the wireless router.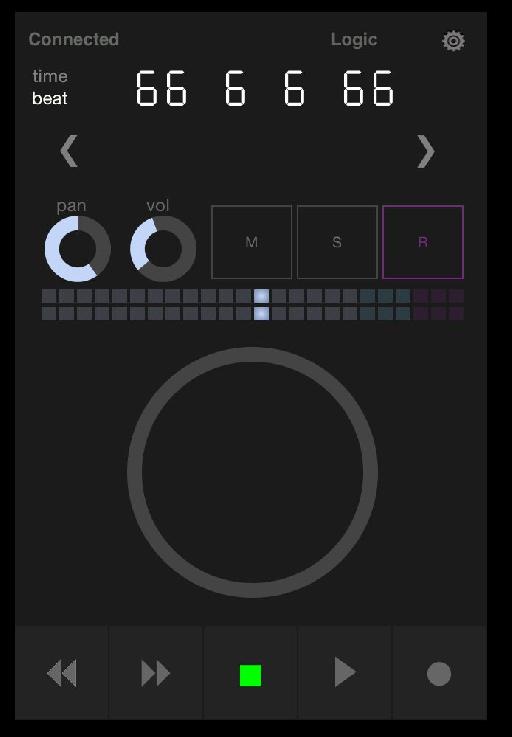 Logical solution?
If you're a Logic user it might be difficult to justify any additional purchase when the Logic Remote app is free and really fully featured'"and works with GarageBand as well. That said, it is iPad-only and perhaps the appeal of Fader is precisely that it is more stripped-down, and works on your iPhone or iPod Touch, which many more people globally own than iPads. And of course, if you use Live and/or Pro Tools as well, this app can talk to them, which Logic Remote can't. With simple setup and operation and a basic but solid feature set, this is an excellent way to remote control your DAW and especially well suited to anyone recording and performing solo.
Price: $9.99
Pros: Slick and minimalist design. Very easy setup. Works with three DAWs. Cross platform. Ideal for solo recorders. Scales up on iPad.
Cons: Not iPad native, if that bothers you. No support for other DAWs.