When the original Gobbler was released, it soon became apparent it would be an incredibly useful too for online and remote musical collaboration. So new treats what does Gobbler 2.0 have for us?
Wenn Sie eine Menge von Online-oder nationale oder internationale Kooperationen mit anderen Musikern zu tun, und Sie haben von Gobbler gehört, ich sympathisiere schon mit Ihnen. Wenn Sie über verwendet Gobbler, aber havent verwendet es in eine Weile Nun, Id empfehlen Ihnen, einen Blick auf Gobbler 2.0 nehmen. Wenn Sie über verwendet Gobbler und sind wie ich, du liebst es. Dann bekam youve lesen Sie weiter, youll so aufgeregt wie ich bin.
Neue Wege der Zusammenarbeit
Wenn youre nicht vertraut ist Gobbler eine engagierte, Musiker Version von Dienstleistungen wie Sendspace, und so weiter. Wo sie sich trennt sich von jedem alten Filesharing-Dienst würde in der Tatsache, dass seine codiert mit DAW-Dateien von Software-Anwendungen wie Pro Tools, Garageband, Logic Pro und so weiter zu arbeiten. Sobald Sie eine Datei bis zu laden, Gobbler sorgt dafür, dass alles, was in diesem Projekt, wie Audio-Dateien und andere verwandte Projektmaterial verwandt sind, so gut geladen. Ja, haben Sie immer noch, um Aufgaben wie Sammeln und Sichern durchführen, aber Sie müssen nicht über die Datei-Server versehentlich ohne etwas zu kümmern. Auch ist die Kompression, die Gobbler nutzt proprietäre und ganz nett. Sie müssen sich nie über den Reißverschluss oder Komprimieren etwas vor dem Laden bis zu Gobbler Sorge, behandelt es das für Sie.
In den vergangenen Version Gobbler, nur Sie die Datei geladen und Ihre Mitarbeiter wurde per E-Mail benachrichtigt. Jetzt, in Gobbler 2, können Sie nicht nur mehrere Projekte oder Arbeitsbereiche erstellen, können Sie auch bestimmte Personen auf bestimmte Projekte, und andere Menschen zu anderen Projekten hinzufügen.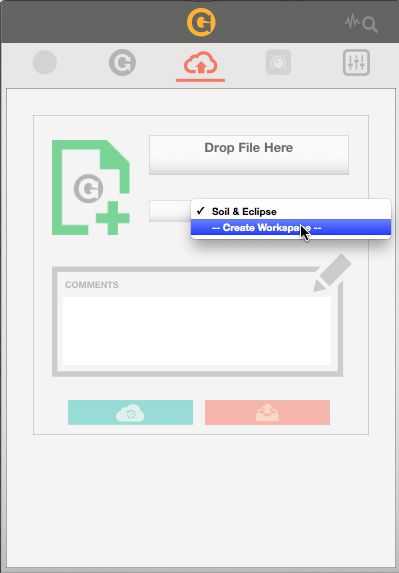 Kommunizieren
Sobald Sie bekam ein Projekt bis zu einem Arbeitsbereich geladen, können Sie weiterhin mit Ihren Mitarbeitern kommunizieren. Dies ist enorm cool, wie sein fast wie ein Forum, um entweder einen bestimmten Song oder bestimmte Gruppen von Liedern und einem schwarzen Brett gewidmet für Sie Hinweise darüber, wo youre an, um zu Posten, und was getan werden muss. Arbeiten aus der Ferne kann tückisch sein. Aber, wenn youve bekam eine Weise, jeder ein und dieselbe Seite zu halten, mit einem so nette Art und Weise, um mit jeder auf jeden spezifischen Projekts zu vermitteln. Und weil die Kommunikation in Echtzeit, wie ein Chat-Raum, es ist wirklich fast wie mit all Ihren Mitarbeitern zusammen, auf der Ledercouch, im Kontrollraum, endlos Sie uns Ihre Meinung, wie im richtigen Leben.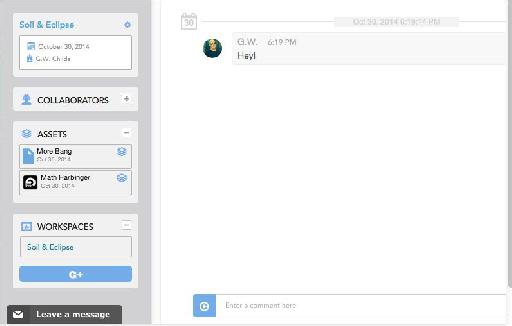 Sicherungskopie
Gobbler ist nicht nur eine Methode des Teilens, sein eine Methode des Sparens. Sie können auf einen Server sichern Sie wichtige Projekte. Obwohl, wie viel können Sie erheblich sichern, hängt von der Art des Plans youre läuft. Derzeit Gobbler 1.0 bot einen kostenlosen 5 GB Plan, eine 100 GB für 10 Dollar pro Monat, 250 GB für 15 Dollar im Monat, oder 500 für 25 $ im Monat. Die Gobbler 2.0 Beta, aber nicht platz beschränkt und ist derzeit kostenlos. Pricing für Gobbler 2.0 hat gerade noch nicht bekannt gegeben. Mit Daten Pläne wie diese, können Sie das immer erschreckend Gefahr des Verlustes dieses Album youve verbrachte die letzten drei Jahre über zu umgehen. Laden und seine versteckt, Safe, mit militärischem Niveau Datenverschlüsselung. James Bonds Uhr Blaupausen mit einer solchen Verschlüsselung verschlüsselt. Jetzt youre Gitarrensolo, was die Welt kommen, um?
Abschluss
2.0 ist noch in der Beta, so gibt es Paneele in der mitgelieferten App, die erscheinen Sie nicht zu etwas ganz noch nicht. Allerdings ist die Funktionalität gibt. Sie können Arbeitsbereiche erstellen, und die Leute hinzufügen und zu kommunizieren. Und, können Sie beginnen, es zu tun kostenlos mit 5 GB, die leicht helfen, eine Spur mit Ihren Freunden zu vervollständigen wird. Was mich betrifft: Ive verwendet Gobbler für eine Weile und liebe es wirklich. Als eine Person das ist, auf viel unterwegs, es ist schön zu wissen, dass meine Songs werden gesichert. Dies gilt insbesondere, wenn der einzige andere Ort, finde ich das Lied ist auf meinem Laptop, das ist immer auf Reisen mit mir!
Preis:
Vorteile:
Nachteile:
Web: