When the original Gobbler was released, it soon became apparent it would be an incredibly useful too for online and remote musical collaboration. So new treats what does Gobbler 2.0 have for us?
Se si fanno un sacco di collaborazioni on-line, o nazionali, o internazionali con altri musicisti e si havent sentito parlare di Gobbler, ho già compatisco. Se youve utilizzato Gobbler, ma havent usavano in un po 'Beh, Id vi incoraggio a dare un'occhiata a Gobbler 2.0. Se youve utilizzato Gobbler, e sono come me, si ama. Quindi, youve avuto modo di leggere, youll essere entusiasti come lo sono io.
Nuove modalità di lavoro
Se non youre familiarità con essa, Gobbler è una versione musicista dedicato di servizi come SendSpace, e così via. Nel caso in cui si separa da qualsiasi vecchio servizio di file sharing sarebbe nel fatto che il suo codificato per lavorare con i file DAW da applicazioni software come Pro Tools, GarageBand, Logic Pro, e così via. Una volta che si carica un file in alto, Gobbler assicura che tutto ciò che riguarda questo progetto, come i file audio, e altro materiale relativo progetto vengono caricati come bene. Sì, si devono ancora eseguire operazioni quali Raccogli e Salva, ma non dovete preoccuparvi di file server accidentalmente escluso qualcosa. Inoltre, la compressione che utilizza Gobbler è proprietario e piuttosto bella. Non devi mai preoccuparti di zippare o comprimere qualcosa prima di caricare fino a Gobbler, gestisce per voi.
Nella versione precedente di Gobbler, appena caricato il file e il vostro collaboratore è stato notificato via e-mail. Ora, in Gobbler 2, è possibile creare non solo più progetti, o aree di lavoro, è possibile anche aggiungere persone particolari per taluni progetti, e le altre persone di altri progetti.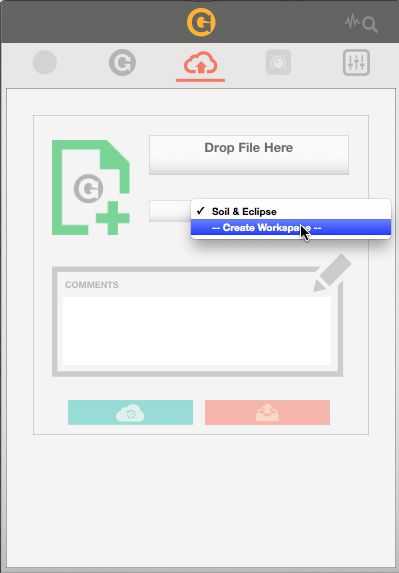 Comunicare
Una volta youve ha ottenuto un progetto caricato fino a un'area di lavoro, è possibile continuare a comunicare con i vostri collaboratori. Questo è estremamente freddo, come il suo quasi come la creazione di un forum dedicato, o un brano specifico, o specifici gruppi di canzoni, e una bacheca per voi di inviare le note su dove youre a, e ciò che deve essere fatto. Lavorare a distanza può essere difficile. Ma, quando youve ha ottenuto un modo per tenere tutti una stessa pagina, con un modo così pulito per comunicare con tutti su ogni specifico progetto. E, poiché la comunicazione è in tempo reale, come una chat room, è davvero quasi come avere tutti i suoi collaboratori, insieme, sul divano di pelle, in cabina di regia, senza fine la tua opinione, proprio come nella vita reale.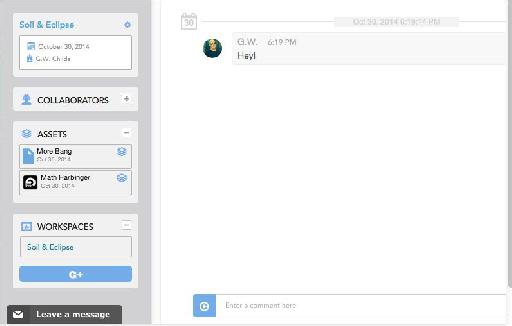 Di riserva
Gobbler non è solo un metodo di condivisione, è un metodo di risparmio. È possibile eseguire il backup di progetti importanti su un server. Anche se, quanto si può eseguire il backup di molto dipende dal tipo di piano youre in esecuzione. Attualmente, Gobbler 1.0 ha offerto un libero 5 piano di GB, 100 GB per 10 dollari al mese, 250 GB per 15 dollari al mese, o 500 per 25 dollari al mese. Il BETA Gobbler 2.0, tuttavia, non è lo spazio limitato, ed è attualmente gratuito. Prezzi per Gobbler 2.0 non è stato annunciato ancora. Con i piani di dati come questi, è possibile ignorare la minaccia terrificante mai di perdere quell'album youve trascorso gli ultimi tre anni. Caricare, e il suo nascosto, al sicuro, con la crittografia dei dati di livello militare. Modelli di orologi James Obbligazioni sono crittografati con tale crittografia. Ora, tu sei solo di chitarra, che cosa è il mondo?
Conclusione
2.0 è ancora in beta, quindi non ci sono pannelli in app incluso quella Non sembra di fare nulla del tutto ancora. Tuttavia, la funzionalità è lì. È possibile creare aree di lavoro, e aggiungere le persone, e di comunicare. E, si può iniziare a farlo gratuitamente con 5 GB, che sarà facilmente aiutare a completare un brano con i tuoi amici. Per quanto mi riguarda: Ive usato Gobbler per un po 'e veramente lo amano. Come una persona questo è in movimento molto, è bello sapere che le mie canzoni vengono sottoposti a backup. Questo è particolarmente vero quando l'unico altro posto dove posso trovare la canzone è sul mio portatile, che è sempre in viaggio con me!
Prezzo:
Pro:
Contro:
Web: