A guitar tuner for iPhone used to be a revolutionary concept. But IK Multimedia want to take this further with UltraTuner for iPhone, iPad and... Apple Watch. How does it perform? Find out below.
tuners de guitare pour l'iPhone ont, à ce point, été le fléau de mon existence. Ill admettre ITIM un snob d'accord. Je ne suis pas un fan de tuners peu coûteux, ou ceux imprécises pour cette question. Donnez-moi un bon accordeur stroboscopique sur une pédale pas cher tous les jours de la semaine. Lorsque IK a annoncé la libération de UltraTuner , une application pour iPhone qui serait enfin prêt à mettre un peu de puissance (électrique et CPU) dans le processus de réglage, je suis intrigué. Après avoir téléchargé l'application et de l'utiliser pour la semaine, son gradué à la première page des applications sur mon téléphone, un honneur réservé seulement pour quelques privilégiés.
Attendez, il ya charme Tuners?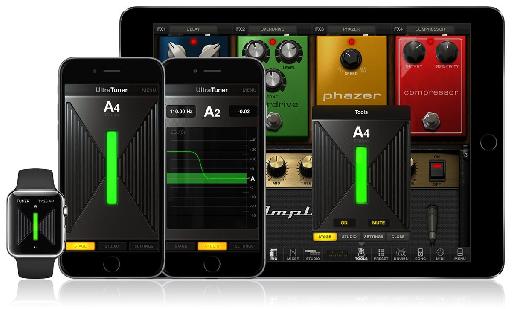 Si vous êtes utilisé pour accordeurs à pince ou / ad soutenu applications de réglage gratuits Ill avertir youonce vous utilisez UltraTuner vous ne serez jamais revenir. tuners stroboscopiques sont généralement considérés comme la méthode la plus précise et sensible à accorder votre instrument. La plupart des applications du tuner Ive rencontrés jusqu'ici ont incarné l'antithèse de cela. Un tuner qui nest pas rapide comme l'éclair dans ses réactions est une douleur à utiliser. Au moment où le tuner reflète que vous êtes à l'écoute, vous avez probablement dépassé la note voulue et sont hors de l'air nouveau. L'ensemble du processus devient lent et frustrant.
A Better Way
UltraTuner évite le paradigme de ses prédécesseurs. La plupart des tuners iOS sont un afterthoughtadded dans une boîte à outils d'autres choses ou faits en une application gratuite. UltraTuner est rapide, réactif et précis. En mode studio, vous disposez d'un tuner de style stroboscopique qui est précis à 0,01 cents, et son temps de réaction se sent absolument instantanée. L'entrée peut être calibré pour une efficacité maximale, et quand il est associé avec une interface qui contourne le micro interne (comme le iRig) vous pouvez compter sur un signal propre.
Vous pouvez même taper le label de mode de studio et passer en mode histoire de terrain. Ici, vous serez traités à un peu d'un mode stroboscopique modifié qui vous donne un graphique de ligne en direct tiré représentant vos instruments accord actuelle au cours des quelques dernières secondes. Son tout aussi précis, et peut-être une autre façon de vous aider à syntoniser rapidement.
I Can See For Miles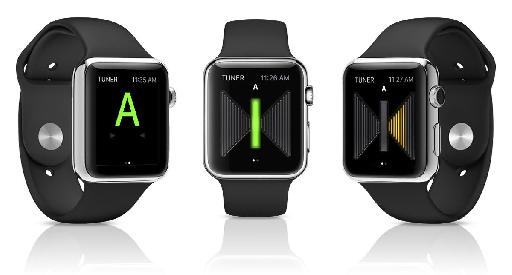 Studio mode est pas le seul truc UltraTuner a dans sa manche. Si vous ne devez la précision un stroboscope offres tuner et vous voulez voir un mode de syntonisation plus traditionnel, vous pouvez activer le mode de scène. En mode scène, vous obtenez un tuner qui est plus facile à voir de plus loin. Son pas aussi visuellement précise comme un stroboscope, mais sa reste rapide et facile à utiliser. Son même utilisable sur la Montre d'Apple si vous en avez un, bien que je ne suis pas encore convaincu de l'utilité de cela. Vous ne pouvez pas vraiment avoir la montre à un angle qui est visuellement utile lors de l'accord d'une guitare, et d'utiliser la montre comme un tuner sorte de prend une de vos mains hors de l'équation. Je suppose que si vous n'êtes pas un guitariste, (joueurs de vent, les joueurs de synthé analogiques) son moins d'un problème.
Conclusion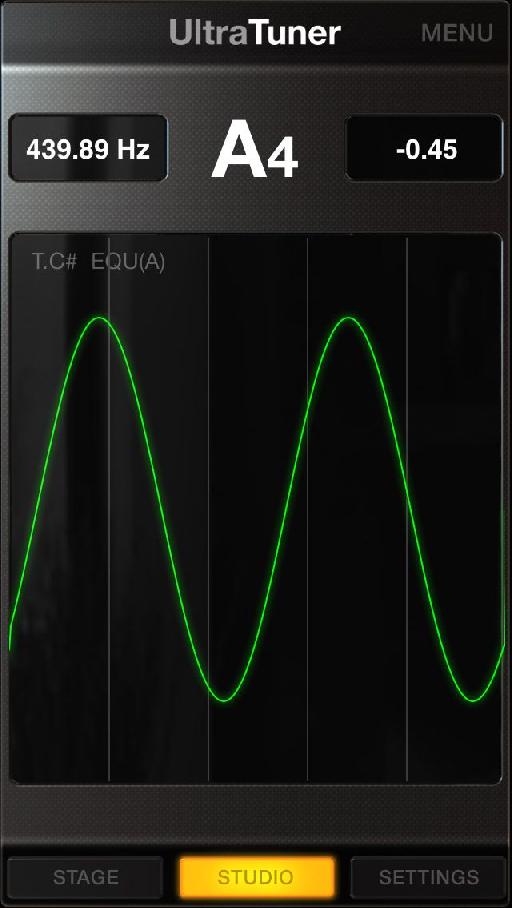 Tout simplement, UltraTuner est le meilleur tuner iOS, vous pouvez acheter. Son lors du réglage extrêmement rapide, remarquablement précis, hautement configurable pour les situations bruyantes, et peut vous faire sentir très confiant et sans stress. À moins de 5 $ son pas une évidence. Acheter cette application.

Prix:
Plus:
Moins:
Site Web: