A guitar tuner for iPhone used to be a revolutionary concept. But IK Multimedia want to take this further with UltraTuner for iPhone, iPad and... Apple Watch. How does it perform? Find out below.
Sintonizzatori chitarra per l'iPhone hanno, a questo punto, è stato la rovina della mia esistenza. Ill ammettere ITIM snob sintonia. Im non è un fan di sintonizzatori poco costoso, o quelli imprecisi per quella materia. Datemi un buon sintonizzatore strobo su un pedale economico in qualsiasi giorno della settimana. Quando IK ha annunciato il rilascio di UltraTuner , un app per iPhone che avrebbe finalmente essere disposti a mettere un po 'di potenza (elettrica e CPU) nel processo di messa a punto, sono rimasto affascinato. Dopo aver scaricato l'applicazione e utilizzarla per la settimana, la sua laureato alla prima pagina di applicazioni sul mio telefono, un onore riservato a pochi eletti.
Aspetta, ci sono Boutique Tuner?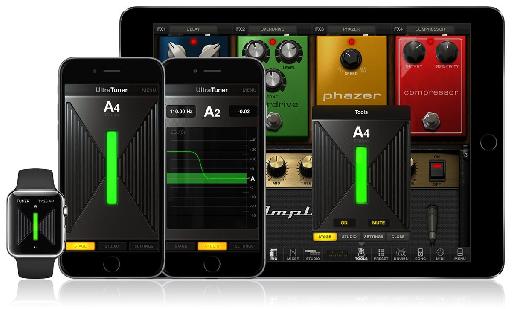 Se siete usato per clip-on sintonizzatori o / supportato da pubblicità apps Tuning Free Ill avvertire youonce si utilizza UltraTuner non avrai mai tornare indietro. Sintonizzatori Strobe sono generalmente considerati come il metodo più accurato e reattivo per accordare il vostro strumento. La maggior parte delle applicazioni sintonizzatore Ive incontrato finora hanno incarnato l'antitesi di questo. Un sintonizzatore che isnt estremamente veloce nelle sue reazioni è un dolore da usare. Con il tempo il tuner riflette che tu sei in sintonia, youve probabilmente andato oltre la nota desiderata e sono stonato di nuovo. L'intero processo diventa lento e frustrante.
Un modo migliore
UltraTuner rifugge il paradigma dei suoi predecessori. La maggior parte dei sintonizzatori iOS sono un afterthoughtadded in una cassetta degli attrezzi di altre cose o fatti come una applicazione gratuita. UltraTuner è veloce, reattivo e preciso. In modalità di studio, si dispone di un sintonizzatore stile stroboscopico che possiede una precisione di 0,01 centesimi, e il suo tempo di reazione si sente assolutamente immediato. L'ingresso può essere tarato per la massima efficacia, e se abbinato con un'interfaccia che bypassa il microfono interno (come il iRig) si può contare su un segnale pulito.
È anche possibile toccare l'etichetta modalità di studio e passare alla modalità storia campo. Qui, youll essere trattati per un po 'di una funzione lampeggiante modificato che ti dà un grafico a linee live-disegnata che rappresenta i vostri strumenti di sintonizzazione corrente negli ultimi secondi. Il suo solo più accurate, e può essere un altro modo per aiutarvi a ottenere in sintonia rapidamente.
I Can See For Miles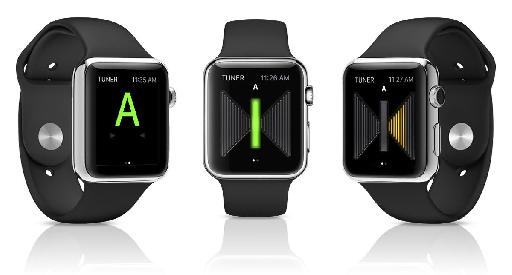 Modalità Studio non è l'unico trucco UltraTuner ha nella manica. Se non avete bisogno la precisione una strobo offerte sintonizzatore e volete vedere una modalità di sintonizzazione più tradizionale, è possibile attivare il modo scena. In modalità fase, si ottiene un sintonizzatore che è più facile da vedere da lontano. Non è così visivamente preciso come un strobe, ma è ancora veloce e facile da usare. La sua anche utilizzabile su Watch di Apple se ne avete uno, anche se io non sono ancora convinto della utilità di tale. Non puoi davvero ottenere l'orologio ad un angolo che è visivamente utile durante accordare una chitarra, e di usare l'orologio come un sintonizzatore prende una delle vostre mani sorta di fuori dall'equazione. Suppongo che se youre non un chitarrista, (i giocatori del vento, i giocatori di synth analogici) il suo meno di un problema.
Conclusione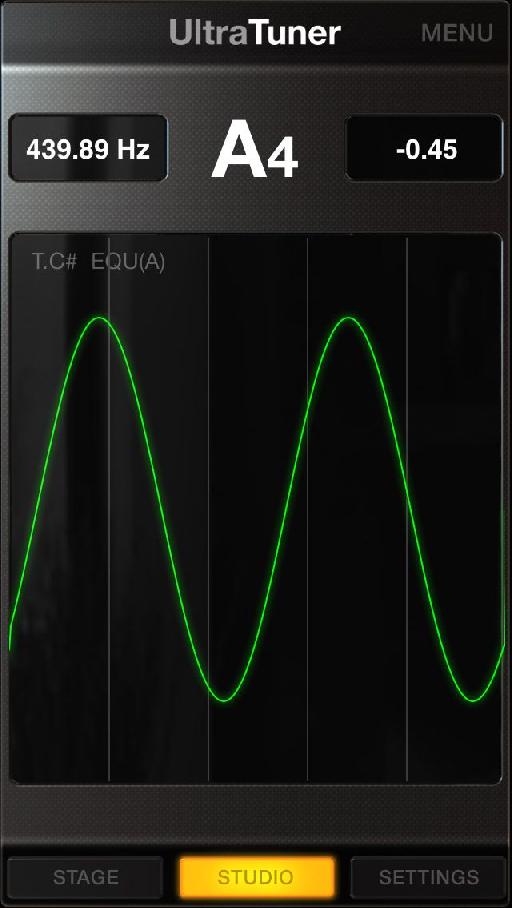 Molto semplicemente, UltraTuner è il miglior tuner iOS si possono acquistare. La sua estremamente veloce, straordinariamente preciso, altamente configurabile per situazioni rumorose, e può farti sentire estremamente fiducioso e privo di stress durante la sintonizzazione. A meno di 5 dollari la sua una bazzecola. Compra questo app.

Prezzo:
Pro:
Contro:
Sito web: