A guitar tuner for iPhone used to be a revolutionary concept. But IK Multimedia want to take this further with UltraTuner for iPhone, iPad and... Apple Watch. How does it perform? Find out below.
Sintonizadores de guitarra para o iPhone tem, a este ponto, foi a maldição da minha existência. Ill admitir Itim um esnobe tuning. Im não um fã de sintonizadores de baixo custo, ou aqueles imprecisas para esse assunto. Dê-me uma boa sintonizador de strobe sobre um pedal barato em qualquer dia da semana. Quando IK anunciou o lançamento de UltraTuner , um aplicativo para iPhone que iria finalmente estar disposto a colocar um pouco de poder (tanto elétrica e CPU) para o processo de ajuste, fiquei intrigado. Depois de baixar o aplicativo e usá-lo para a semana, a sua formou a primeira página de aplicativos no meu celular, uma honra reservada somente para um seleto poucos.
Espere, Há Boutique Tuners?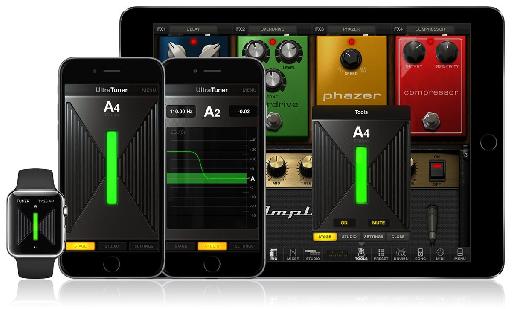 Se você é usado para clip-on sintonizadores ou ad suportado aplicativos gratuitos / TUNING Ill avisar youonce você usa UltraTuner você nunca vai voltar. Sintonizadores estroboscópicas são geralmente considerado o método mais preciso e responsivo para ajustar seu instrumento. A maioria dos aplicativos de sintonizador de Ive encontradas até agora têm incorporado a antítese disso. Um sintonizador de que is not muito rápido em suas reações é uma dor de usar. Até o momento o sintonizador reflete que você está em sintonia, youve provavelmente ido passado a nota desejada e estão fora de sintonia novamente. Todo o processo torna-se lento e frustrante.
A Better Way
UltraTuner evita o paradigma de seus antecessores. A maioria dos sintonizadores de iOS são uma afterthoughtadded em uma caixa de ferramentas de outras coisas ou feito como um aplicativo gratuito. UltraTuner é rápido, ágil e preciso. No modo de estúdio, você tem um sintonizador de strobe estilo que tem uma precisão de 0,01 centavos, e seu tempo de reação se sente absolutamente instante. A entrada pode ser calibrado para a eficácia máxima, e quando emparelhado com uma interface que ignora o microfone interno (como o iRig) você pode contar com um sinal limpo.
Você pode até mesmo tocar no rótulo modo de estúdio e mudar para o modo história campo. Aqui, você vai ser tratado para um pouco de um modo de strobe modificado que lhe dá um gráfico de linha live-desenhada que representa seus instrumentos de afinação atual nos últimos segundos. Seu apenas tão preciso, e pode ser uma outra maneira de ajudá-lo a entrar em sintonia rapidamente.
I Can See For Miles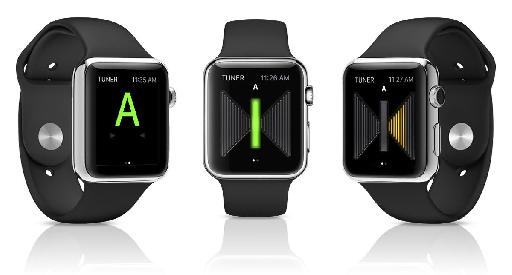 Modo de estúdio não é o único truque UltraTuner tem na manga. Se você não precisa a precisão um strobe ofertas sintonizador e você quer ver um modo de sintonização mais tradicional, você pode ativar o modo palco. No modo de estágio, você tem um sintonizador de que é mais fácil ver de mais longe. Não é tão preciso quanto visualmente um strobe, mas ainda rápido e fácil de usar. É ainda utilizável no Apple Assista se você tiver um, embora eu não estou convencido da utilidade de que ainda. Você não pode realmente tirar o relógio em um ângulo que é visualmente útil ao ajustar uma guitarra, e usar o relógio como um sintonizador tipo de toma uma de suas mãos fora da equação. Suponho que se você não é um guitarrista, (jogadores de vento, os jogadores sintetizador analógico) sua a menos de um problema.
Conclusão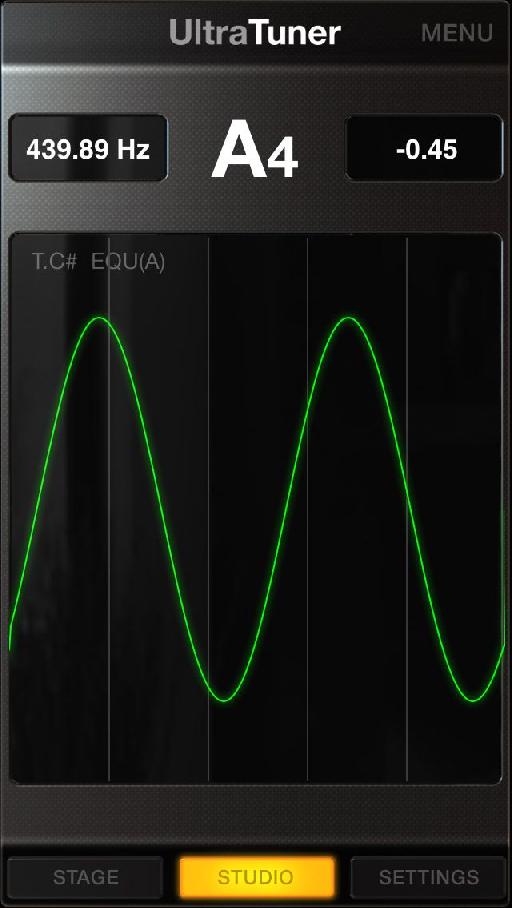 Muito simplesmente, UltraTuner é a melhor sintonizador iOS você pode comprar. Sua quando sintonizar extremamente rápido, extremamente preciso, altamente configurável para ambientes ruidosos, e pode fazer você se sentir extremamente confiantes e sem stress. Em menos de US $ 5 é um acéfalo. Compre este app.

Preço:
Prós:
Contras:
Website: