The Sony A7 camera is a full-frame sensor DSLR in a compact form. It breaks some tech records, but how well does it actually perform in the real world? Matt Vanacoro finds out.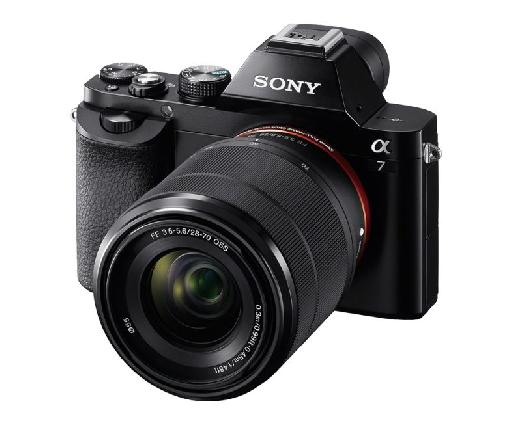 The Sony A7 is a groundbreaking piece of technology. As the first mirrorless full-frame camera to hit the market, the A7 has already begun to re-define what a '˜professional' camera should look like. The combination of the camera's small size and large image sensor makes this camera an attractive option for DSLR filmmakers and photographers alike.
The A7 camera comes in 2 flavors. The A7 and the A7r. Which one you choose will depend upon what kind of situations you typically find yourself shooting pictures and video in. For this review, we're going to focus on the A7. A camera which I feel is better suited towards '˜field work'. I also found the feature set on the A7 to be more conducive to shooting video, which is what I primarily use it for.
So What's the Big Deal About Full Frame?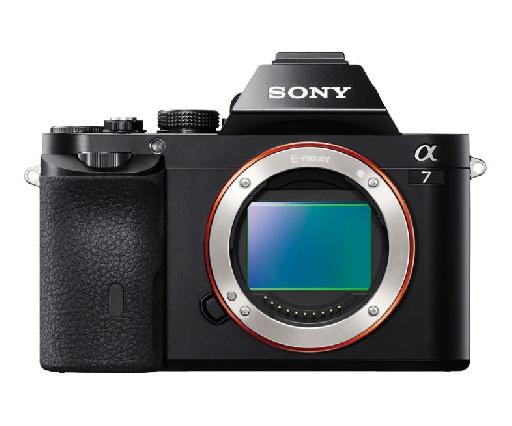 The full-frame sensor allows the A7 to perform spectacularly in low-light.
The fact that Sony was able to fit a full-sized image sensor in a camera this compact is an engineering feat to marvel at.
Most modern DSLR cameras have a 1.6x crop factor. This means that no matter what lens you put on it, the zoom factor will be multiplied by 1.6. If you are using a 24mm lens, the actual zoomed length will be closer to 38mm. This can be a nuisance if you are trying to utilize a wide angle lens'"you never actually get the advertised distance.
Another factor to consider is the smaller sensor size of an APS-C camera. A full-frame camera will have a considerably larger image sensor. A larger image sensor will be able to capture more available light and allow you to shoot in darker situations where an APS-C camera just wouldn't work.
The fact that Sony was able to fit a full-sized image sensor in a camera this compact is an engineering feat to marvel at. Photographers now have the ability to capture production-quality images from a camera that is half, (or less than half, in some cases), the size of their current DSLR rig.
The Specs
The A7 has a 24.3 megapixel full-frame sensor which shoots pictures in 14-bit raw. It has a hybrid AF system with phase-detection for DSLR-like autofocus speed. There is Wi-fi and NFC built in for both image transfer and remote control via an app. The camera shoots to SD cards, and if you are going to use the 1080p 60fps video mode, you'd better get a fast card!
The camera itself uses the new Sony FE mount. It is also compatible with the library of '˜E' lenses, but using those lenses will result in a cropped image as they were not meant for use on a full frame camera. The good news, however, is that the camera has a large amount of classic lenses by Minolta and Leica that you can use it with by snagging a mounting adapter.
Hands On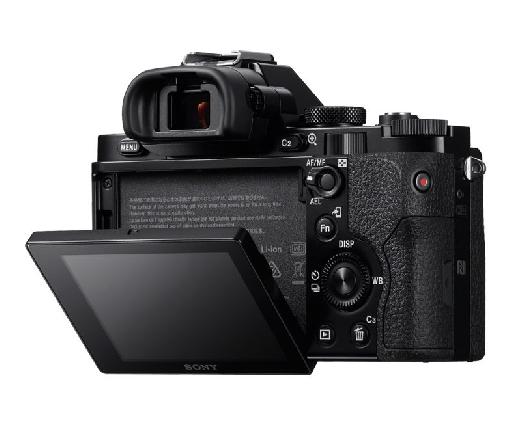 The adjustable 3.0 inch LCD is bright and allows for a variety of viewing angles.
I picked up the A7 with 2 of the lenses that were available at launch. I grabbed the Zeiss 35mm f/2.8 and the Zeiss 55mm f/1.8 lenses. After shooting with this camera for a solid month in both still photo and video situations, I can honestly say that this camera will help shape the future of photography. The image quality is top-notch and the feature set is robust. Now that Sony has laid down the gauntlet and proven that full-frame DSLR quality is possible in a point-and-shoot size, the other manufacturers are sure to follow suit with offerings in this format of their own. That's great news for us consumers!
I found the camera's sensor to deliver consistently great images, even in challenging lighting situations. The full-frame sensor offered a noticeable improvement in low light performance over Sony's previous flagship portable camera, the NEX-7. The new Zeiss-developed FE lenses are wonderful to work with. Having access to the wonderfully developed feature set of the NEX series (Wi-Fi control, Manual Focus Auto-Zoom, Focus Peaking and face recognition to name a few) in a full-frame format makes shooting pictures and video an extremely fun experience.
Conclusion
The A7 is a great camera. It would be a great camera even at twice the size, but the fact that Sony was able to make a camera this small shoot media that looks this good is just amazing.
Price: $1,999 (with lens kit)
Pros:
Full-frame sensor in a compact format

Top-notch image quality

Wi-Fi Image transfer app is excellent

OLED viewfinder is just amazing

Great low-light performance

Cons:
Battery life is lower than a DSLR due to the nature of mirrorless cameras

Lens lineup is a bit limited now, but Sony has promised solid development of this line
Site: http://store.sony.com/alpha-a7/cat-27-catid-All-Alpha-a7-Cameras