Which hardware and software tech have been the greatest and most influential this year? Iain Anderson looks back over the past 12 months and the impact the best tech has had on our lives.
This year saw a number of notable releases in video and Apple tech. I'm now the proud owner of two lovely new cameras from a company who hadn't even released one before this year, plus a phone with more power than I know what to do with that can read my fingerprint. Hard drives have gotten much faster since they did away with all those messy moving parts, and software hasn't slowed down much either, with new releases from Blackmagic, Apple, and of course Adobe. Let's review what happened, and see what you might like to find under the tree.

iPhone

5S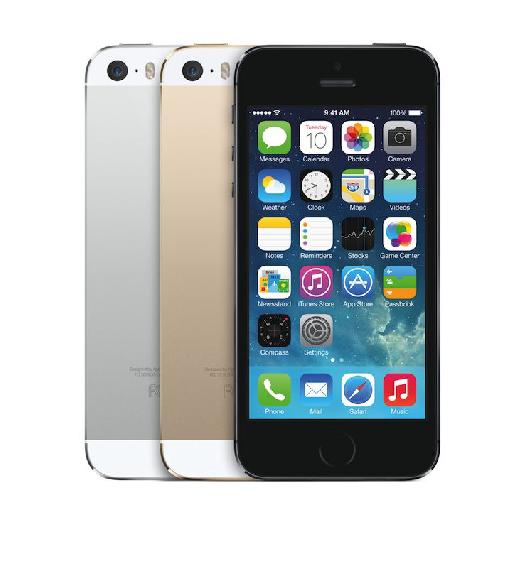 In the land of iPhone, their new 64-bit 5S has met with widespread acclaim. It's faster than anything else on the market, its fingerprint sensor actually works well, its camera produces some very nice photos and you had to queue up really, really early if you wanted a gold one at launch. (Rumor has it that my line had only five.) For anyone who didn't update to the iPhone 5 on release, it's a great choice, but skip the slower 5C if you care about performance over color '" just spend the extra $100 or so.
iPad

Air and

iPad

mini with Retina screen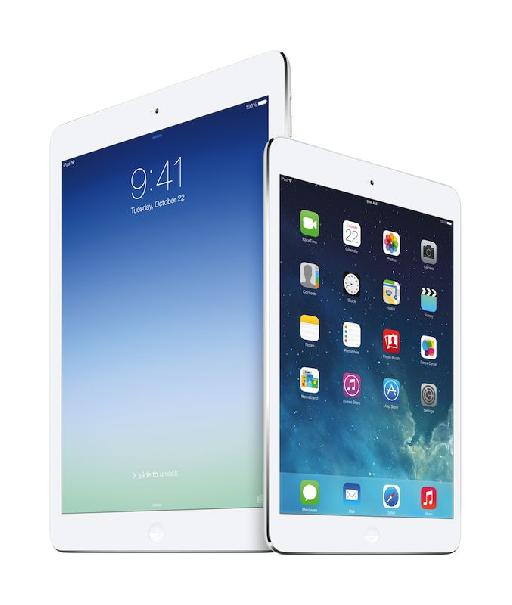 Remember the phone with the very fast processor? How about we put that in both our full size iPad and the smaller one with the newly awesome screen? And we make the big iPad really thin and light so you can't make up your mind about which one to buy? I think it's fair to say that Apple have had a pretty good year with regard to tablets. They own this market for good reason. While I can't really fault anyone who wants a tablet but doesn't want to spend more than $100, don't have high hopes for its longetivity or for the apps you'll be able to find for it. And if you're spending iPad dollars, just get an iPad. They've never been nicer.

Mac Pro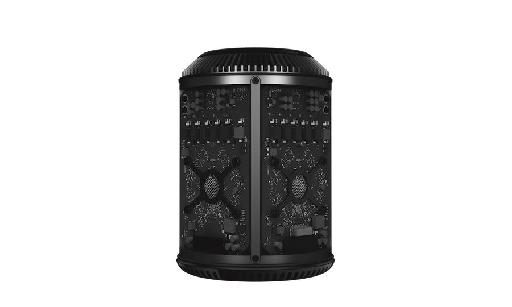 At time of writing this is still to appear, but we've seen it teased, we've seen close up photos, and anyone with a Mac due for an upgrade is ready to throw money at a shiny clean person wearing an Apple logo shirt. Still, if you (like me) are wondering where all your files are going to go now that the internal drives have disappeared, then you're looking at external storage, my friend. Dual GPUs appear to be the main drawcard, but without final benchmarks and details of how much the configurations will cost, we're guessing. Promised for December. (Note: if you do buy one of these, be ready for the comments about 'Darth Vader's Trash Can' and so on.)
Final Cut Pro X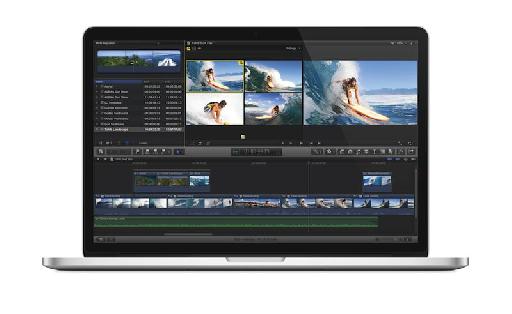 While it's still recovering from a less-than-perfect launch, updates to this NLE (my personal favorite) have kept it competitive, fast and capable. Released earlier in December, version 10.1 is free for all current FCP X users and introduces many new features and improvements. If you'd written it off, it's time to take another look!
Adobe Creative Cloud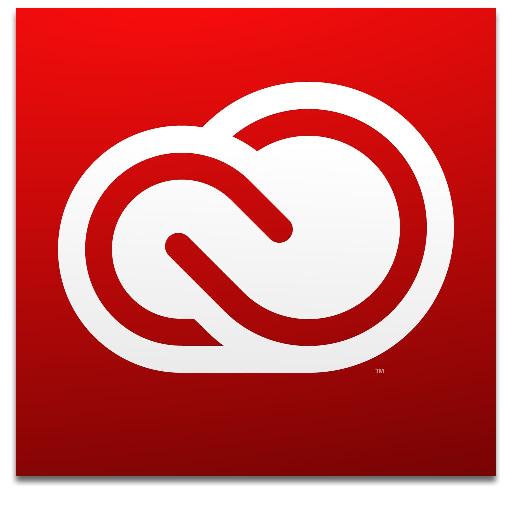 While some folks would still prefer an outright purchase option, those who've jumped aboard since the launch of the new Creative Cloud suite of apps in May have been rewarded with some new font downloading options, cloud storage space, a new option for sharing your work with your peers in Behance, and also some tweaks to support new video workflows in Premiere CC. While these changes to the core apps have so far been largely iterative, it certainly seems that the wheels are turning behind the scenes to get us the next versions of our favourite apps a little bit sooner than we're used to. Adobe's not going away, and despite a pesky security breach recently, they still make some very nice software. Speaking of which...
Mavericks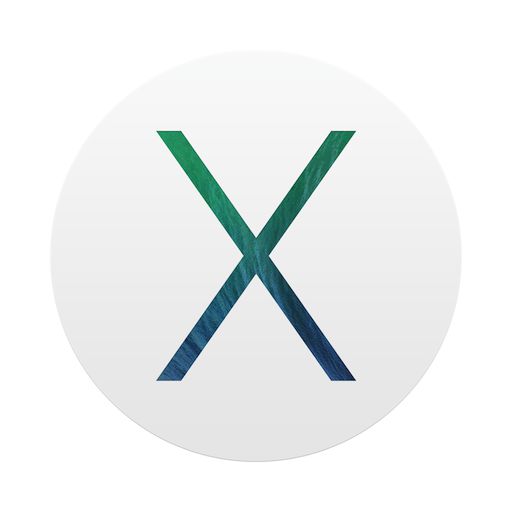 The new operating system from Apple seems to do a lot of things right: improved memory usage, better twin-screen support, Maps and iBooks apps, tabs in the Finder, iCloud keychain that syncs to your phone... and it's free. It wouldn't be a major release without a few bugs, so if you use Windows machines on your local network, you might want to wait until 10.9.1 or 10.9.2 for some issues with SMB to be fixed. Otherwise? It's free, and pretty good.
Digital Cinema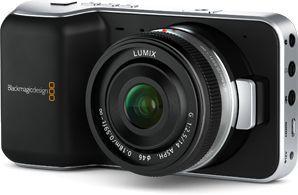 Last year, Blackmagic announced their Blackmagic Cinema Camera 4K, and delivered (in reasonable quantities at least) early this year. With thirteen stops of dynamic range and either very light compression in 1080p ProRes or no compression in 2.5K RAW, it's a great camera for anyone who cares about the image above all else. At $3000 it was a great deal, so after the mid-year price drop to $2000 it's an amazing one. The only thing is, you can now spend just $995 for the baby brother Blackmagic Pocket Cinema Camera, with nearly the same image for half the money in a tiny space.
While I love them both, the big camera is first pick for serious work, and the smaller camera comes with me on the weekend. While they're not the pick if you want perfect shots in camera, if you want to get the best image possible, don't even think about a digital SLR for video. None of them come close, and they're mostly more expensive. The Pocket is a steal, and a revolution in the making.
At the higher end of town, RED released their Dragon, which looks like a complete monster if you're making films for cinema release and you've got five figures to spend instead of three. Alexa have also released a documentary-focused camera, which promises to be very capable in the right hands, but still a serious option.
Davinci Resolve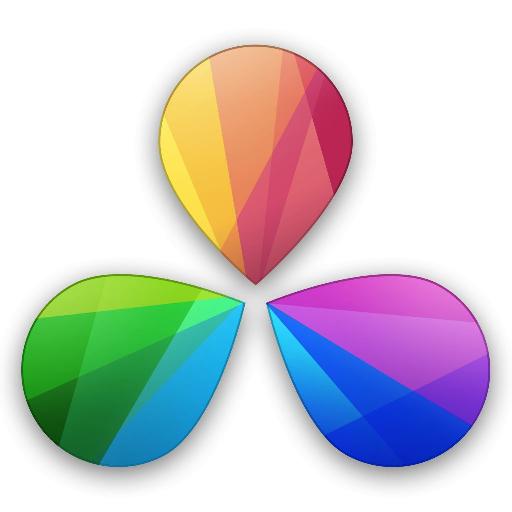 The recent release of Resolve 10 has tweaked the interface, added many new editing features and updated many others, and made the free Lite version of the program much more capable by removing the old resolution limits. You'll still need the full program if you want to use more than one GPU or use noise reduction (among other features) but being able to handle 4K output in the same program used to grade Hollywood blockbusters for free is a minor revolution all of its own.
Conclusion
I'm sure more happened out there than I have time to talk about, but surely that's enough? Retina screens, solid state drives and more capable cameras have really made a difference to how easily we can produce and consume high-quality video. The standard has been raised, and now all we have to do is up our own skills to match. See you in the new year!