Many of us have embraced a digital lifestyle in regards to book, music, video and photos. But, in a world where formats and media keep evolving, how can you future proof your products for tomorrow?
If you've been doing this multimedia/new media/interactive design gig for a while, then like me you'll have a huge portfolio of work which is worth archiving. But there's a problem: it's not always possible to experience your old work. Standards change, cameras become outdated, and things simply stop working. So how can you see your first programming experiments from your Apple ][ days? How do you get your first app off that floppy and run it? Let's take a look.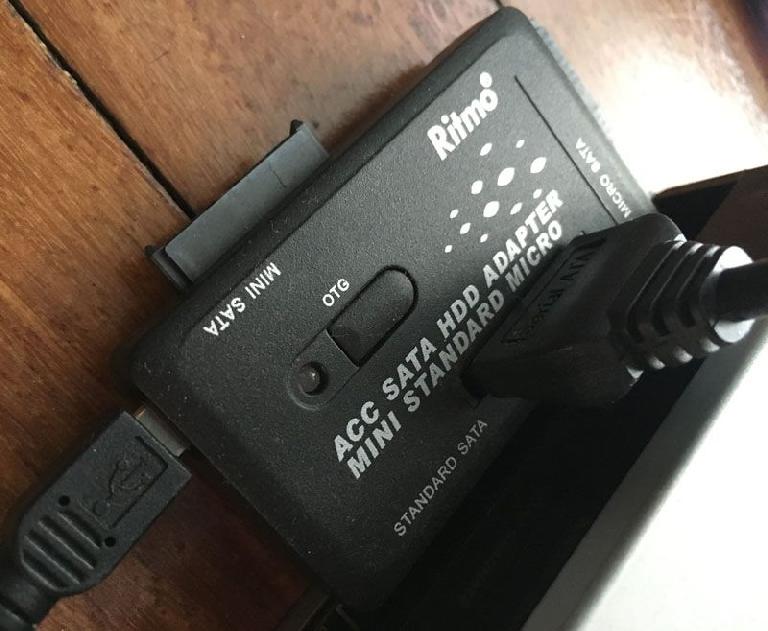 This SATA-USB adapter converts an internal Blu-ray drive to USB, but equivalents for many older ports exist.
Computer hardware issues
The first problem you're likely to face is a physical one: the device you're trying to access uses a port which no longer exists on current hardware. With luck, you'll be able to access it using a USB adapter—such as for serial, ADB or SCSI—or a more modern USB version, like an external CD-ROM or floppy drive. Bare hard drives have used the SATA format for a while, but an older IDE drive will need an IDE-USB converter. Older FireWire peripherals will need a FireWire-Thunderbolt adapter or an older Mac, because FireWire is no longer found on current-generation Macs.



If you've still got Zip or Jaz disks, I hope you've got the drives to match. You'll also need the right adapters, and the very best of luck for it all still to work.
Video hardware issues
If you've got old video tapes, you might have harder problems to solve. DV cameras are still pretty easy to find, as are HDV cameras. VHS, Hi8, Digital8 and Video8 decks are getting pretty rare these days, so if you have a masterpiece on one of those formats, you should track down a matching deck soon. You'll also need a DV camcorder to convert the analog signal into FireWire, or you could use a dedicated analog-USB device instead.
To rip in from FireWire, FCP X, FCP 7, or iMovie will do the job, though if DV tapes are old and dirty you may need to use FCP 7. FCP X's date-of-recording detection is great, but its automatic scene detection can be triggered by noise and cause issues.
Video software issues
So, you can access your videos and convert them into a modern format—great! But what format should you use? While there have been plenty of different video codecs, standards are the way to go for longevity. H.264 is the current standard, but MPEG-2 was widely used in the age of DVD, and it's pretty easy to play that back too. If you've got video files in old QuickTime formats like Cinepak, it would be a good idea to convert them to H.264 now. Support for these older codecs has been deprecated, and these videos have to be converted before QuickTime Player or Quick Look can play them back. Right now that conversion happens automatically, but at some point in the future, playback may become impossible.
Photos and artwork
Still images may seem pretty standard, but I remember when JPEG was a new, weird thing. Old images, from the early 1990s, may well be in PICT format or something even stranger. Luckily, these images are still viewable with Preview and many other image viewing utilities. If you run into something truly strange that you can't read any more, try GraphicConverter. It's been around forever and is still actively supported.
Websites
The nature of the web means that old sites still, by and large, work pretty well. However, if you've delved into the non-standard realm of plug-ins like Flash, Shockwave, or something else, then your time is running out. Flash is getting closer to its inevitable demise, and while you can still download Shockwave, it's definitely on life support. If you have an older website on your hard drive, test it out now. Grab a copy of any plug-ins you need while you can, and take screenshots or screen recordings of the site. Its time is near.
Design work
PDF has been around for a while, and as a standard, it's not going to die any time soon. Illustrator and EPS files are widely readable with the current version of the app, but older Freehand files? That's harder, because the current version of Illustrator doesn't help, and a conversion plug-in from Tensai has issues with the current Illustrator CC 2015 release. It's issues like this, where even the conversion software has problems, which should remind you to get your work out of non-standard formats ASAP. Make PDFs of anything you care about.
Audio
AIFF and WAV are uncompressed and should work fine. MP3 and AAC are widespread and standardized enough that problems aren't too likely. But older files? You're only likely to be able to open your composition files with the same program you used to create them, but at least your exported masters should be OK. If you've only got compressed flat files in something odd like RealPlayer [http://www.real.com/resources/video-formats/] format, convert it today. If you can play it back, you should be able to record it, so convert away.
Multimedia
Director was big, back in the day, but apps made back then are unlikely to run on modern Macs. Amazingly, Director is still around, though it's not part of Creative Cloud. Still, if you have the original source files, you can download a trial of Director 12 and see if you can make a modern app. If you do get it working, be sure to screen record it, because it may become impossible soon. What if you don't have the original source files? Read on.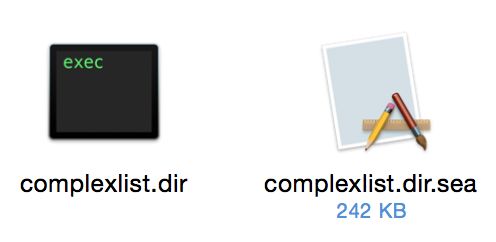 A blast from the past: this complexlist.dir sample came as a .sea.hqx file, which I used Stuffit Expander to decompress.
Mac OS 9 apps
If you have an older "Classic" Mac app from Mac OS 9 or earlier, your best bet is going to be emulation. There are a few options out there which will let you run Mac OS 9 in a window, with shared access to your current Mac system. Sheepshaver is one, and this pre-built installation worked perfectly for me. For the first time in years, I was able to run most of a multimedia teaching tool I built in 1996, though the QuickDraw 3D components sadly cause a crash, and some QuickTime movies didn't play.
It's easy to access files and apps by putting them in your /Users/Shared directory, and blank disk images are provided too—some apps won't run from the shared space and must be copied to a new virtual disk. You'll need to copy these virtual disks into /Users/Shared and then expand them before you can use them, though.
Older OS X apps
In some cases, you may be able to use a modern solution like Parallels or VMware Fusion to emulate a modern-but-outdated version of OS X, in case you have software that no longer runs under the current OS. And yes, you can run emulators in emulators if you really need to.

Please note: many emulation systems lie in a legally grey area, so it's wise to download them now in case they become inaccessible later. Read the disclaimers carefully if you're concerned.
CD/DVD-ROMs
Old-school multimedia CD-ROMs and DVD-ROMs will need to be converted into disc images, but that shouldn't give too many headaches. Launch Disk Utility on a Mac with a connected DVD drive, select the disk on the left, and choose File > New > Disk Image. To convert the resulting .dmg or .cdr to a .img for use with OS 9, you'll need to dip into the Terminal, and this line worked for me:


hdiutil convert (dmgfilename).dmg -format RdWr -o (imgfilename).img

After ripping the DVD, converting to .img, putting the .img in the /Users/Shared folder, then putting the Sheepshaver-provided 1.2GB blank image next to it and launching Sheepshaver, I was able to use Mac OS 9 to copy the .img to the 1.2GB virtual drive, and open it up. A pleasant surprise: everything worked.
Conclusion
One or two generations are easy enough to bridge, but beyond that, you'll need to seek out solutions. Software is easy enough to deal with if you're happy to delve into emulation, but discontinued hardware can be tricky—and will only get trickier. Your best chance of seeing your old work again is to act now. Rip it in from whatever hardware format (tape, disc, floppy) it lives on, convert to a disk image, and move it to a modern hard drive, cloud storage, or both. Then lie back, and bask in nostalgia. Enjoy!