Hi-tech gadgets and services are so ingrained into our daily lives it can be tough to take a break from them when traveling. Iain Anderson explores how to integrate tech into your travel experience.
Technology has made many aspects of our day-to-day lives just a little bit different, and travel is no exception. Back in 1997 on a round-the-world trip, I accepted that I wouldn't be talking to my family or friends much at all while away. Sure, I sent a few postcards, found some public phone boxes, and even sent a parcel or two. Today's world of social media and digital photography has turned that all on its head, though, and there's no need to feel isolated, even if you're drinking sake alone in a hostel common room. Here's how to survive in the deluge of tech.

Set up devices
Planning is key. Which gadgets are you wanting to take with you, and which can you leave at home? Remember that you might not have decent internet access where you're going, and that you should collect, update, launch and set up any apps on any devices you want to take well in advance. Do you need maps? Translations? City guides? Load them all up; it's better to have a bad app and delete it than not. Some kinds of apps, such as offline map readers, require preloading, so make sure everything's working before you're there. If you've got kids who like TV or music, preload their media onto their phones or tablets too.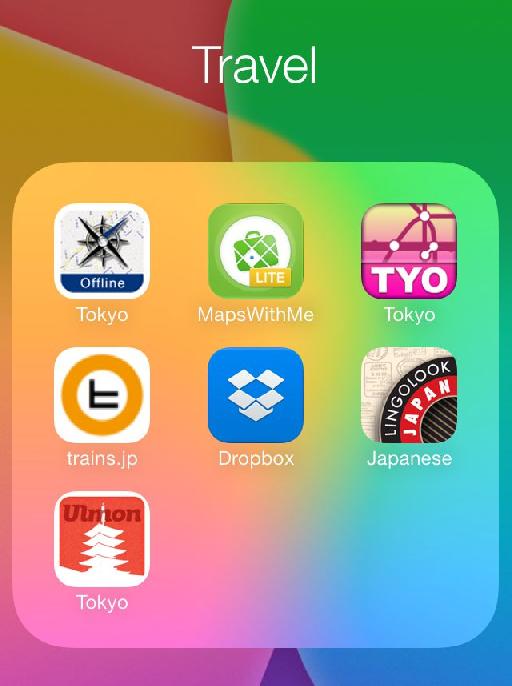 A few handy apps.
How many cameras?
I'll assume, since you're reading this, that you're at least casually into photography. Well, here's a big decision: how much camera gear do you want to take? Think really, really hard about what you absolutely need to take good photos, and also consider how much time you're willing to spend documenting something as opposed to simply enjoying it. Personally, I really like taking good photos, and I also value great video, but I'm not really happy with the video I get out of my Canon DSLR now that I've experienced the joy of my Blackmagic Cinema Camera. So: do I carry both cameras, or compromise? I'm faced with a horrible dilemma: good video or good photos? Think hard when you make your own choices, though.
Dropbox your docs
I've long been an advocate of Dropbox and similar cloud storage services as a way to keep your travel documents safe, and they really do work well. Every receipt, every ticket, your travel insurance information'"print it to a PDF and put it in a dedicated Dropbox folder. On your devices, mark all these documents as Favorites (tap the star) so that they're stored on your devices. For good measure, print out the important ones too.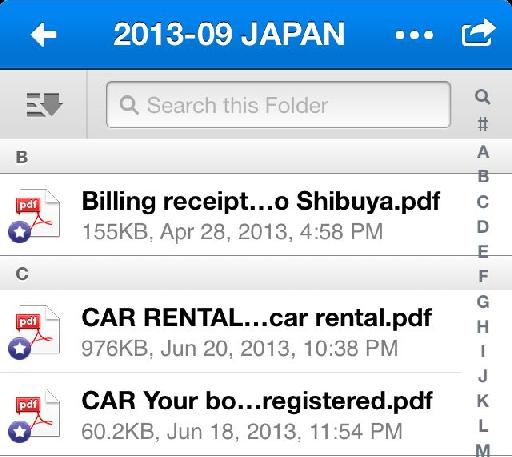 The star means they're saved locally as well as online.
Packing
All the delicate items should (obviously) go into your carry-on luggage. If you're travelling a long way, chargers for those items is a good idea too, or airline adapters if you're a jet-setter. Anything you're leaving in your checked luggage should be wrapped safely in your clothes, and preferably in a hard suitcase. Anything in your carry-on luggage should, of course, be fully charged.
On the plane
Quick! Put your phones and cellular-enabled tablets into Airplane Mode, at the top of Settings on iOS or via the Control Center. Now you can safely turn it off for takeoff. Don't miss this step, because on long-haul flights, iPads are fantastic.

Switch to this before switching off.
All at once, they are books, magazines, game consoles, music players, video devices and more. Phones are good too, but the larger battery and screen of the iPad really comes into its own on a plane. Of course, there's usually the in-flight entertainment system as well, but having your own personal media is a terrific fallback. In fact, some airlines simply hand out iPads in lieu of in-flight systems altogether.
When you're there
Most important: have a great time enjoying foreign cultures, and stay off social media as much as you can. Sure, at the end of the day you might as well get back in contact if you have Wi-Fi, but there are more interesting things out there than your devices. Just charging a ton of devices can be a hassle, to the point where it's easiest to bring a power board from home to avoid buying adapters for every charger.
Still, backing up your photos and videos is a great idea, to guard against theft or loss. While it's possible to offload photos to an iPad using the Camera Connection Kit, you are unlikely to have enough storage to hold large amounts of video. If that's likely to be a problem, offloading to a small laptop (and possibly an external hard drive) is your best bet. An instant backup like this is great for peace of mind, but obviously comes at the cost of weight and hassle.
Even during the day, though, technology can be a big help: for distracting bored children, for telling you where you are, and for finding out where you should go next. Offline maps apps can work without a network, as can many travel guide apps, but for many things'"like Skype, or weather apps'"you'll need a network. When you really need to call someone, Skype while standing outside an Apple Store is a lot cheaper than international roaming call charges. But how do you get online?
Getting online
An iPhone defaults to Roaming Data being turned off, and that's a good thing. The vast majority of telecoms companies charge very high prices for phone calls and especially for data while abroad. $20/MB isn't unusual, and that means you can spend $100 just receiving an email with an attachment. Keep roaming data turned off unless your telco is especially reasonable. (Credit where it's due; Australia's Optus now charges $1/MB for roaming data in many countries, meaning that I'd still disable my email accounts, but wouldn't be afraid to ask Maps for directions.)
The sensible default is for Data Roaming to remain off.
Wi-Fi might be available through your hotel; perhaps in the room and perhaps not. Generally the cheapest hotels are the most likely to have free internet, and the most pricey hotels will only have internet in expensive, wired form. An Airport Express or a laptop can turn that pesky wired connection into wireless goodness. Otherwise, you can search for Wi-Fi hotspots: cafés and Apple Stores are both safe bets.
Another way: you may have the option of renting a mobile Wi-Fi hotspot, or perhaps a local mobile phone that can act as one. Now all your devices can be online for as long as the batteries hold out. It'll work, though it could be pricey, and cellular networks are fallible the world over. Just remember to enjoy your holiday first, and share the joy second.
When you're back
Dump your photos and videos into your home storage. Rate them, add keywords, then pick the very best of what you've captured. Now build a slideshow and invite your friends round to see the highlights. There's nothing more social than actually getting together with your friends, but they won't be your friends if you show them everything. Keep it short and sweet, and share only the parts of your holiday worth remembering.

Smart Albums which automatically collect the very best photos in a date range can be useful.